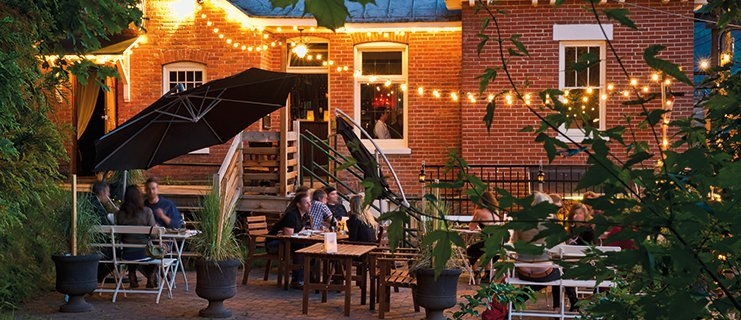 You are here
Dining
Incredible Nelson and Kootenay Lake Restaurants and Cafes
The Nelson and Kootenay Lake region is fast becoming known for incredible culinary diversity—there's more restaurants and cafes per capita than Manhattan and San Francisco. We're also home to a premiere, award-winning cooking school at Selkirk College, and many graduates continue to live and work in our region after graduation.
Local BC Wines and Beers
Nelson has one of the first certified organic breweries in British Columbia, the Nelson Brewing Company. Restaurants in the region serve the local brew as well as many other local BC wines and beers. In particular, Nelson's close proximity to the Okanagan allows for many delicious regional options on the wine menus.
Dining in or Dining out
From fast food to the finest dining, the region caters for all needs. Nelson also enjoys a boutique wine store, artisan French bakery, cheese shop, and charcuterie, all within walking distance of dozens of other restaurants.
Japanese, Thai, Mexican, Indian are also among the countries represented in local restaurants.
Hyper-Local Fresh Ingredients and Award Winning Restaurants
Many in the region are commited to hyper local, farm-to-table cuisine, and seasonal ingredients are all a part of the increasingly popular 100 Mile Menu. For a mountain region we have a surprisingly large number of nearby farms and fields.
And if you have heard of Whitewater Ski Resort you have probably heard of their famous food and the Whitewater Cooks series of cookbooks. You can purchase these online or at a local store in the region.