Partner With Us
Partner With Us
Board of Directors & Annual Reports
The Board of Directors of Nelson Kootenay Lake Tourism Society is made up 12 seats, each serving two-year terms. Our year end fiscal is March 31. Our AGM is typically in June. To learn more visit Board of Directors & Strategic Plans.
Partnership Program
Partnering with Nelson Kootenay Lake Tourism provides an opportunity for all tourism-related businesses and organizations to work together to enhance our marketing opportunities and bring more visitors to the area, and customers through your door.
Benefits of NKLT Membership In Good-Standing
Listing on specified tourism business-related pages
Monthly newsletter
Free Event postings on the Calendar
Access to images in the NKLT imagebank to help promote tourism-related businesses
Voting rights at AGM and opportunity to be a board member
Closed Facebook Group to share tourism ideas with other members
Advertising in the Travel Book - the regions official vacation guide
Distribution of Travel Books and Maps to all members
Representation through the regional marketing initiatives
FAM /  Media tours
Educational sessions on tourism through the Destination Development Association
Representation through Kootenay Rockies Tourism and Destination BC at national and international trade shows
Memberships
Tourism-Related Business Membership
NKLT provides a non-fee based membership that is inclusive of all tourism-related businesses within our mandated region. If you are NOT yet a member please fill out this NEW MEMBER form. 
To be a Member in Good-Standing with NKLT there are three Annual Requirements:
Link Building: add a link to NKLT on an easily accessible page of your website (logo download below)
Social Media: share a few NKLT posts, or tag NKLT in a few posts
Travel Book: distribute the Travel Book through your business
We work collaboratively with RDCK areas D, E, F and A, Village of Kaslo, City of Nelson, Nelson and District Chamber of Commerce, Kaslo and Area Chamber of Commerce, Balfour & District Business and Historical Association (BDBHA) and Kootenay Lake Chamber of Commerce.
Short Term Rentals - Nelson bylaw enforced
As of October 2018 all accommodations must collect and pay the PST and GST. If you advertise on a vacation rental site (eg: AirBnB) they will collect and submit for you. If you advertise outside of an online platform (business website) you will need to register directly with the Ministry of Finance. For full details visit the Government website, Bulletin 120.
Let us know you are an accommodator so we can connect with you about what is happening in the tourism world, and provide you with free Travel Books and maps for your guests.
Infrastructure Fund
This funding opportunity is up to $2000 annually to a tourism-related organization located in our mandated region, to assist in signage and other infrastructure initiatives. Organizations are non-profit operations that are also tourism assets in the region. The maximum funds to be dispersed annually by NKLT is $10,000. Please fill out the form and the NKLT Board will review and if approved let you know within six weeks. Click here for the INFRASTRUCTURE FORM.
Events Sponsorship Fund
APPLICATION: Nelson Kootenay Lake Tourism supports local events through an Event Sponsorship Fund. Each year we allocate a set amount of money towards these tourism related events to increase exposure of our region, enhance the visitor experience, and share all we have to offer. This fund is available to local non-profit organizations that promote their events outside of their community, encouraging travel in our region. APPLY HERE
REPORTING: After an event is completed all applicants must fill out this form and then NKLT will reimburse them for their requested amount of funding. REPORT HERE
Link Building
We encourage all members to link back to NKLT. A link to NKLT provides your customer with easy access to all there is to do and see in the region, travel deals, maps and more. Simply save one of the two images below (right click, 'Save Image As') and place on your website. Link image to: nelsonkootenaylake.com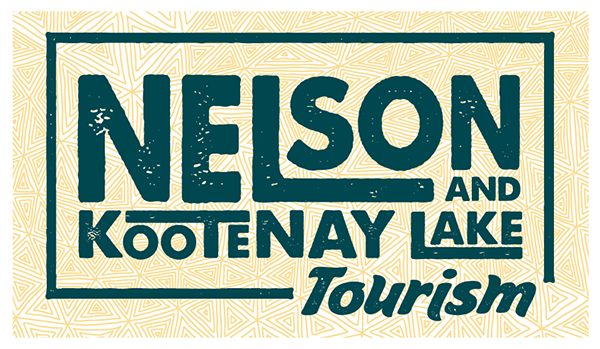 Please join our closed Facebook Group to stay informed about weekly tourism happenings. THANK YOU for supporting and promoting tourism.
TRAVEL BOOK
Read our visitors guide online or order a copy of the official visitor's guide and map for our region.