Literary Arts
Literary Arts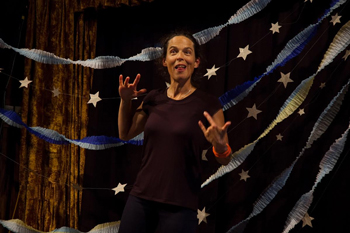 Home to a large community of writers who find inspiration in an active literary scene, Nelson and the Kootenay Lake area has become something of a literary and book-lover's paradise. In Nelson, Oxygen Arts Centre, The Nelson Museum, Archives & Gallery, and the Nelson Public Library all host book launches and author readings year 'round, and at any time you might just happen upon a poetry slam in a coffee shop or an author signing at a local bookstore.
For those who want to hone their skills, there are great educational opportunities through Oxygen Art Centre and Selkirk College. From workshops at the Langham Cultural Centre in Kaslo to teen writing sessions at the Nelson Library, there's plenty of scope for inspiration around Kootenay Lake. Each July the Kootenay Literary Society hosts the Elephant Mountain Literary Festival, which showcases celebrated Canadian authors alongside homegrown talent.
Elephant Mountain Literary festival
The Toronto Star put Nelson's annual Elephant Mountain Literary Festival in Canada's top 10 literary festivals. Each July this readers' and writers' festival celebrates the written word with Canadian authors from close to home and across the country along with publishers, editors, and others for captivating readings, lively discussion, and good times.
Oxygen Art Centre's presentation series
Book launches, author readings, artist talks, performances, independent film showings, and panel discussions make up Oxygen Art Centre's Presentation Series. An artist-run centre, Oxygen also offers arts classes in all disciplines for all ages.
Local History Reads 
'Connecting The Kootenays' by Michael A. Cone showcases a hundred years of ferry service. 
'When Trains Ruled The Kootenays' by Terry Gainer follows the history of railways in Southeastern BC since the early 1900s. 
Both books can be locally purchased at Otter Books. 
TRAVEL BOOK
Read our visitors guide online or order a copy of the official visitor's guide and map for our region.