About Us
Renowned for its eclectic arts scene, diverse restaurants and boutique shopping Nelson Kootenay Lake also boasts year-round recreational activities. In winter, Whitewater Ski Resort and the Selkirk and Purcell mountain ranges feature some of Canada's best powder alpine skiing, snowboarding and cross country skiing, as well as numerous options for backcountry skiing and cat & heli-skiing. Come spring, summer and fall, the region becomes a mecca for cycling, mountain biking, kayaking, hiking, fishing, golf, rafting, and much more.
We're a place for the young, and young at heart.
Whether you come to see it, tee it or ski it, this scenic corner of British Columbia offers a unique travel experience in every season – a rare mix of mountain lifestyle and big city buzz.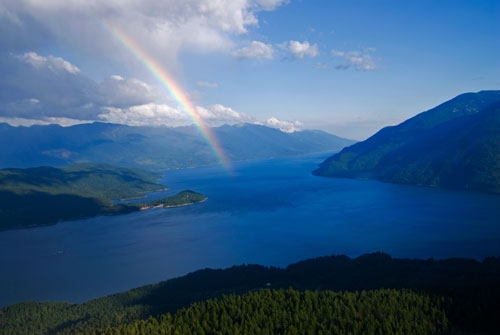 Where are we located ?
Nestled on Kootenay Lake's magnificent expanse of glacier-fed lakeshore, between Calgary, AB and Vancouver, BC, and north of Spokane, WA, lie the remote, funky communities of Kaslo, Balfour, Ainsworth Hot Springs, East Shore and North Kootenay Lake. Steep evergreen valleys, topped by snowcapped mountains define a breathtaking landscape that attracts travellers of every age and lifestyle. 
Kootenay Lake is one of the largest lakes in British Columbia, and is perfect for sailing, kayaking, windsurfing, SUP (Stand Up Paddle), canoeing, leisurely boat rides and of course, fishing.
This lake is up to 150m deep and 4km at its widest point. It is divided into three sections: North End, West Arm and South End.
North End runs from Lardeau to Balfour and is 64kms long, with remote beaches banked by deep evergreen and deciduous forests
West Arm runs from Balfour to Nelson and is 33kms long, winding alongside rugged cliffs, beaches and local residences
South End runs from Balfour to Kuskonook and is 63kms long, with an endless stream of beaches, on both sides of the arm
Kootenay Lake flows into Kootenay River, and at Castlegar into the Columbia River. The Columbia River Treaty, established in 1964 between Canada and the USA, coordinates flood control and optimizes hydroelectric energy production for both sides of the border. 
The lake sits at about 4 degrees C in the winter and does not freeze due to the damns that keep the water continually moving. The lake warms to around 20 degrees in the summer, making for a refreshing, clear water dip.
Our History
Kootenay Lake is part of the traditional territory of the Sinixt and Ktunaxa peoples. These native populations used the lake and river systems as part of their seasonal migration and trading routes. The culture and history of these peoples is captured on many sites. HelloBC tells the story well, detailing their European arrival, past and present activities and their ingenuity to make the land their home.
For a deeper look at the lake and its people and its evolution we have captured A Brief History. If you are curious to discover more, of which there is plenty, please visit our state-of-the-art museum at The Nelson Museum, Archives & Gallery, it will take you on a journey back in time.
Nelson Kootenay Lake Tourism
Nelson Kootenay Lake Tourism (NKLT) is a Destination Marketing Organization (DMO) incorporated in 2009 under the BC Societies Act. We are a not-for-profit, self-sustaining marketing organization, representing the interests of the tourism-related industry sector. 
Our funding comes primarily from the 2% tax collected by all hotels within the region that have four bedrooms or more. The Ministry of Finance manages this funding and distributes to all DMO's accordingly. Our other form of funding comes from Partners within our footprint who are tourism-related. An annual fee is charged to each partner giving them representation through our marketing channels. We are comprised of a board of directors and tourism-related stakeholders.
Vision 
To be the acting tourism voice of the Nelson Kootenay Lake region creating innovative and strategic marketing plans to attract visitors to its communities.
Mission 
Image

Through year-round compelling marketing Nelson Kootenay Lake Tourism Society promotes the region's unique cultural qualities (outdoors, sports, dining, shopping, arts, health and wellness, heritage) to potential visitors, ultimately increasing the number of visitations and length of stays.
We work in partnership with our stakeholders, other Community DMO's, Kootenay Rockies Tourism and Destination British Columbia.
Our area of representation includes Nelson, Balfour, Ainsworth Hot Springs, Kaslo, North Kootenay Lake and Riondel to Wynndel on the East Shore, plus Whitewater Ski Resort and the Cat and Heli Ski operators within our footprint.
Becoming a Partner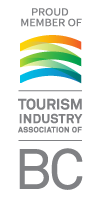 If you have a tourism-related business in our designated region you will automatically be added as a tourism partner. We do request that all partners have a link back to NKLT on their website, tag and share NKLT on a few social posts throughout the year, and if possible distribute Travel Books through their business. As a Partner, you will also have the opportunity to partner on sector-based advertising.
To get lists with NKLT and become a Partner or to find out more about our organization, please visit our Partnership Information page.
More Info
Follow the links below to learn more our region.
TRAVEL BOOK
Read our visitors guide online or order a copy of the official visitor's guide and map for our region.