Responsible Travel
Responsible Travel
The forests, lakes, rivers, tributaries and wildlife in the region are essential to creating an experience that satisfies our mind, body and spirit. Recognizing and appreciating our wonderous environment will allow us, together, to ensure these experiences are here for centuries to come. So, let's start with the some important codes of conduct, and how you can travel responsibly to make your vacation here awesome.
FINDING AWESOME
With spectacular nature, deep culture and endless adventure, #FindingAwesome in the Nelson & Kootenay Lake region comes as natural as breathing in crisp mountain air. 
WELCOME: This is our home. We're very proud of it, and we're excited to share it as you travel around respecting the speed limits, noise bylaws, trail etiquette, and appreciate what we have to offer. We love it here and hope you do too.
CULTURE: This place is blessed with incredible diversity in art, music, food, drink, people, business and experiences. Dive in. Live it. Breathe it. Be a part of it. Respect the culture and it will feed you endless smiles from the moment you arrive, and years to come. 
ADVENTURE: From expansive mountain wilderness to one of BC's largest lake, biking, hiking and water sports, there's new adventures just outside your door. Walk into our wilderness with your eyes and ears wide open, and bring back what you take in, be wildlife aware, remove invasive species on boats and bikes, camp responsibly, and respect the protocols in place that  keep our destination quaint, quirky, quiet and inviting.
Outreach
There are numerous organizations working hard to ensure the land, water and wildlife is cared for and preserved. Please take a read, get informed, and support what connects to you the most. 
Visitor Code of Conduct
For generations, Kootenay locals have taken great care of the wonder that you see around you. We hope that you will help us continue to do so. By being a responsible visitor, you become a partner in our community efforts to conserve and respect the region's wonderful natural attractions, culture and heritage.
Image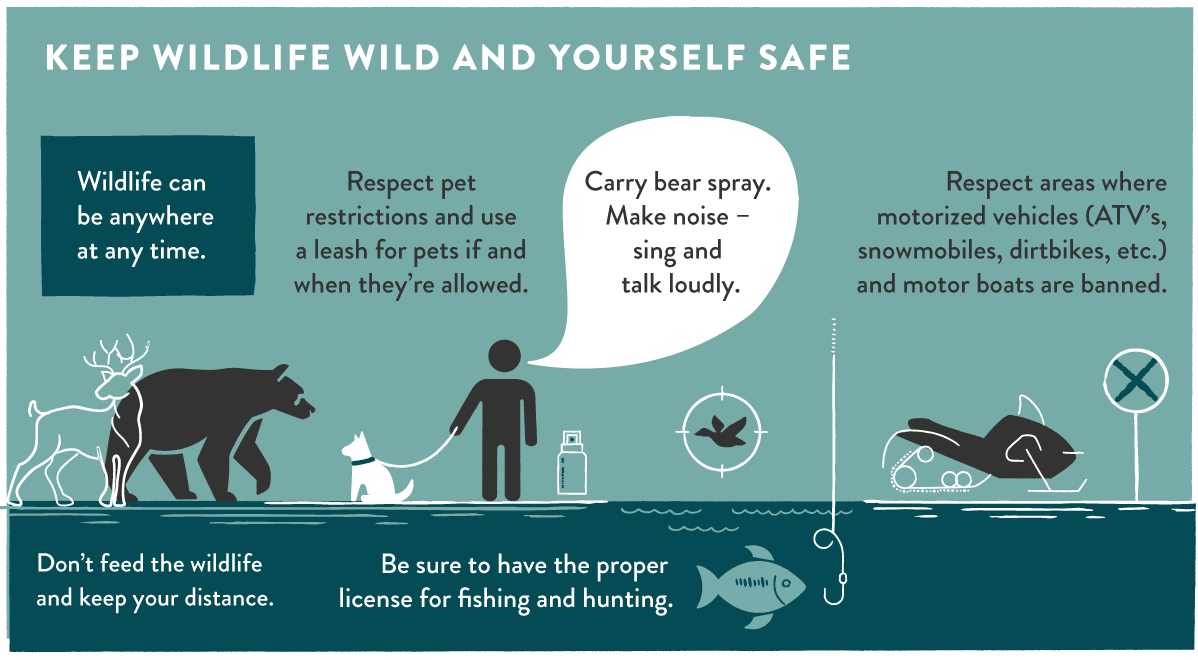 Image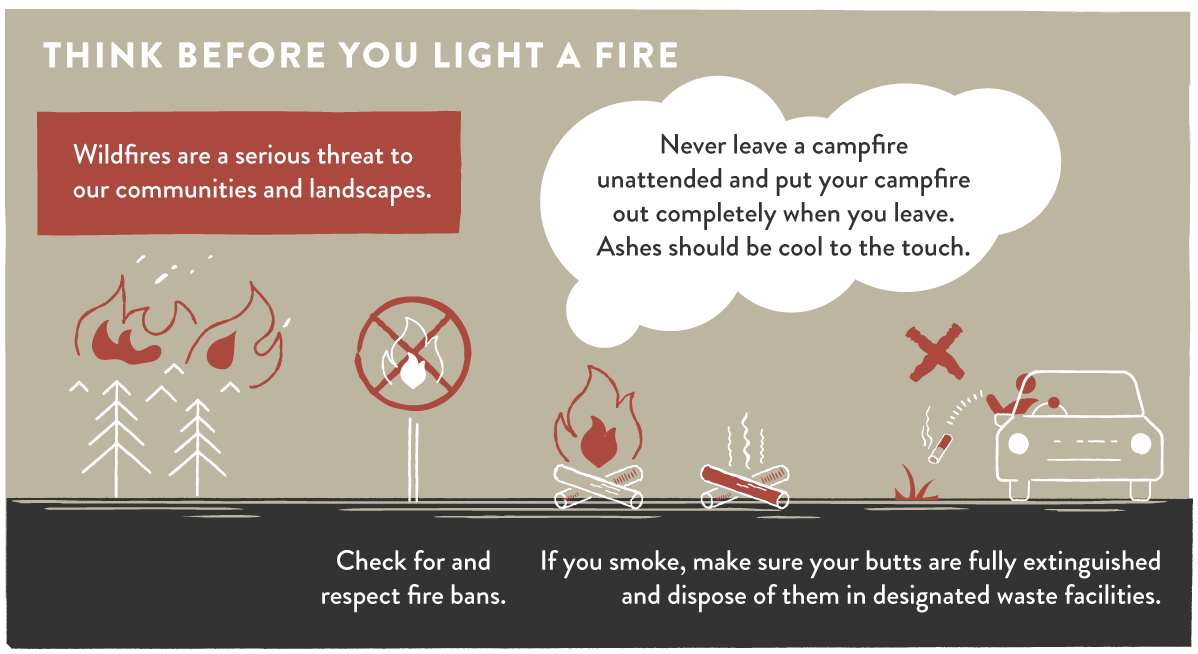 Image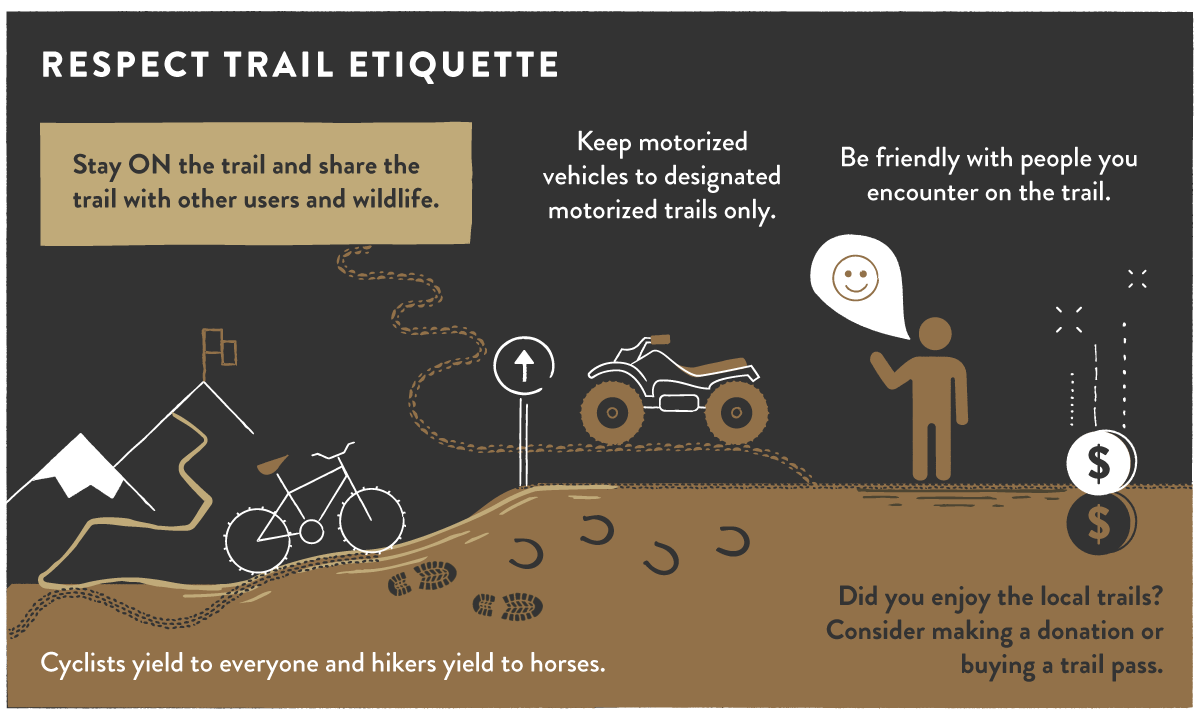 Image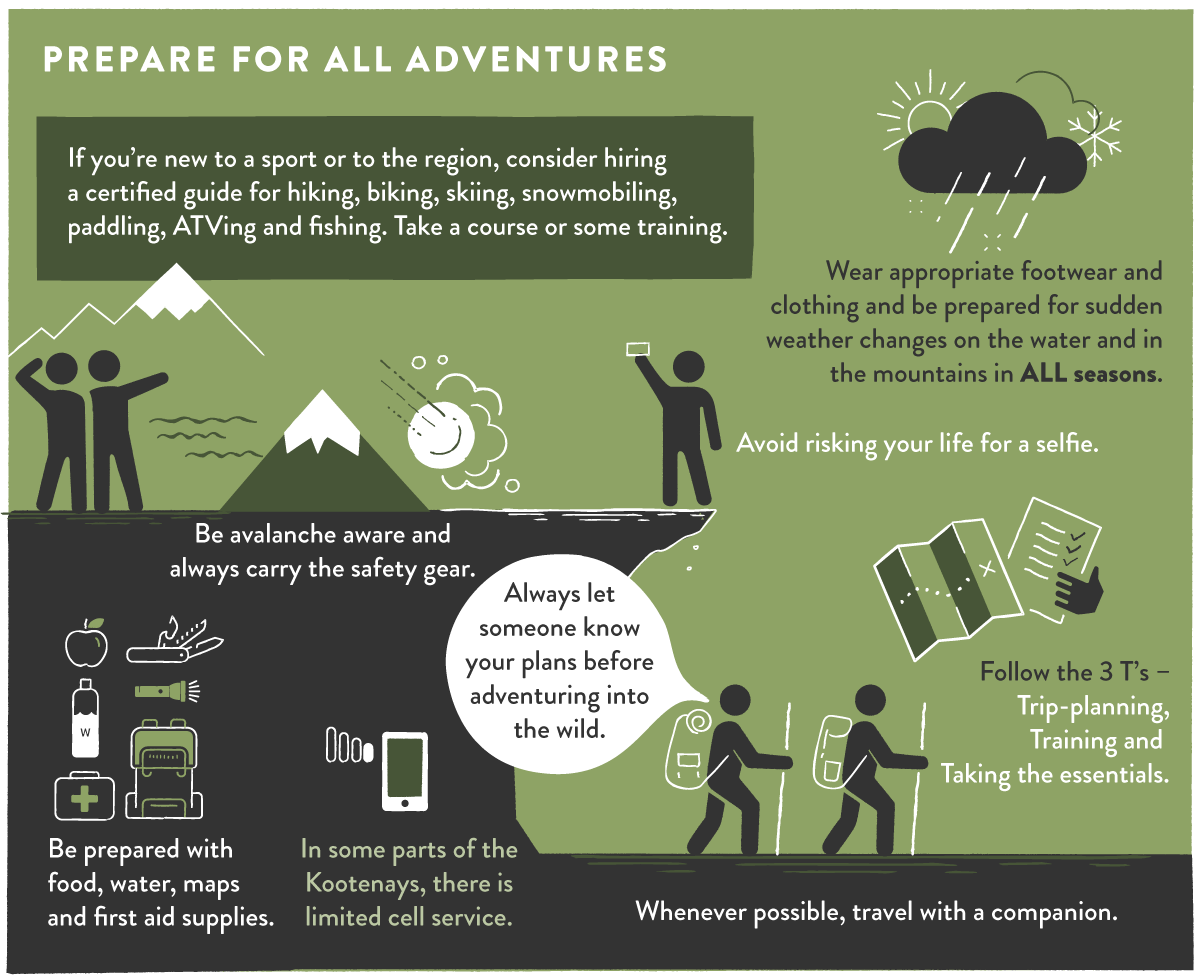 Image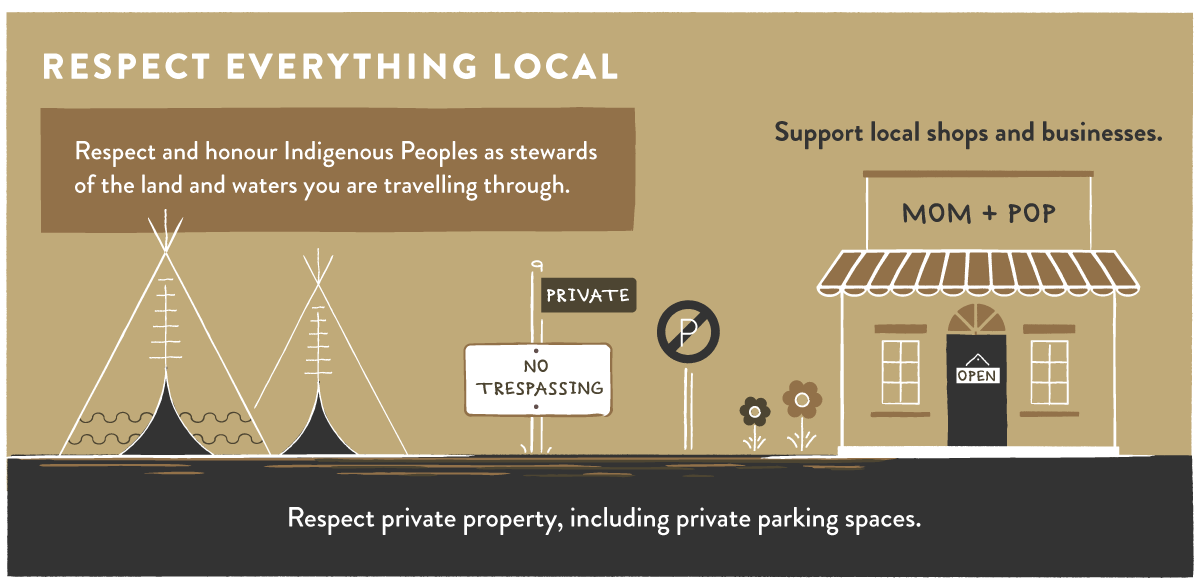 Image
Image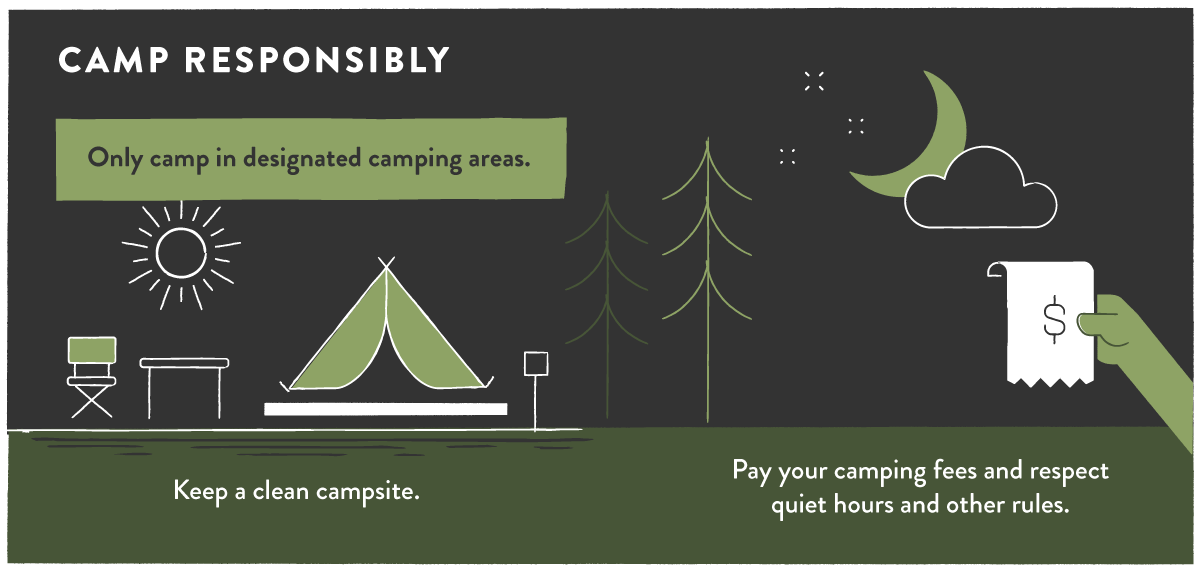 Image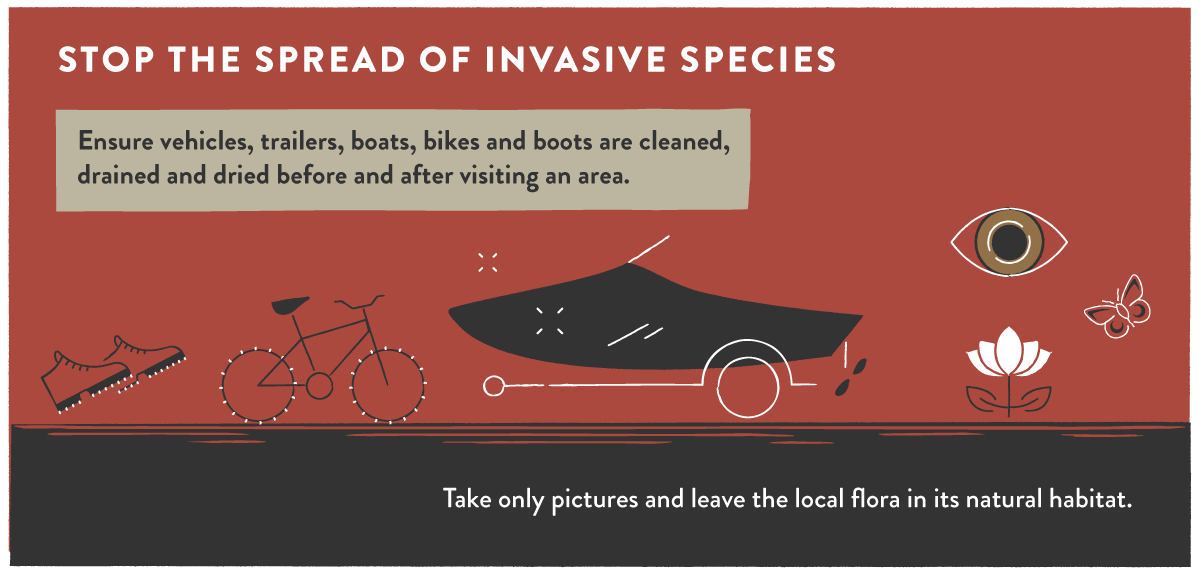 Image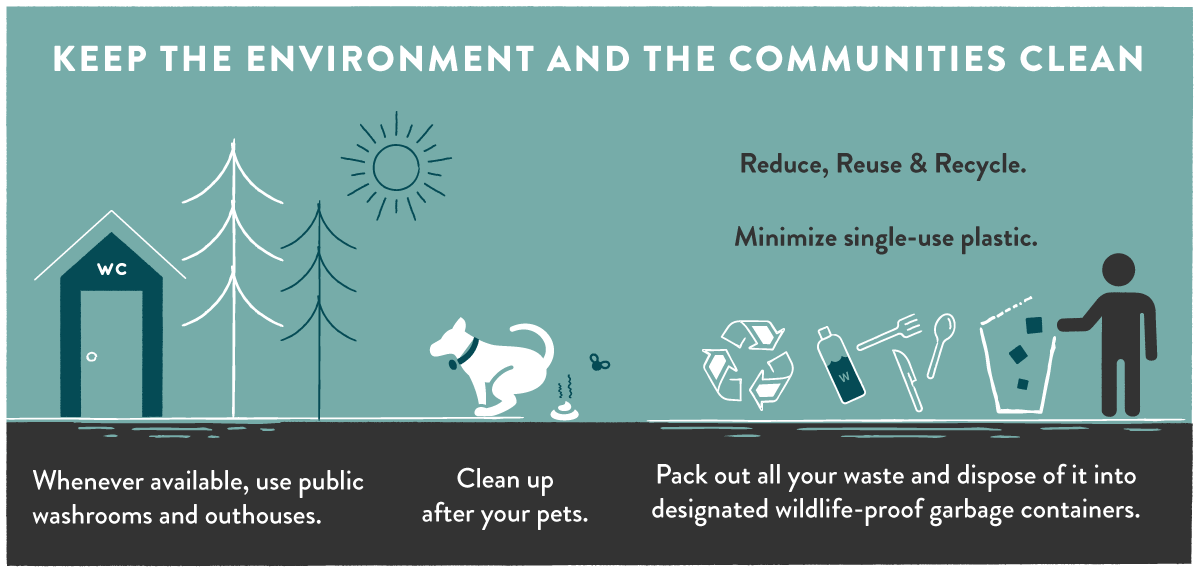 Image

Image

Thank you for being a responsible visitor!
---
RESOURCES
Kootenay Rockies Tourism Visitor Code of Conduct Poster
AdventureSmart: adventuresmart.ca
Avalanche Canada: avalanche.ca
BC Wildfire Service: gov.bc.ca/gov/content/safety/wildfire-status
Highway Conditions: drivebc.ca
Invasive Species Council of BC: bcinvasives.ca/resources/programs/play-clean-go
Leave No Trace: lnt.org
Trail Forks Trail Karma: trailforks.com/karma
Trails BC - A Trail User's Code of Ethics: trailsbc.ca/travel-tips/trail-users-code-ethics
Wild Safe BC: wildsafebc.com
Wildlife in BC, Ministry of Forest, Land and Natural Resources (fishing licence, snowmobile closures): env.gov.be.ca/fw/wiIdlife
Kootenay Lake Watershed courtesy of Friends of Kootenay Lake: friendsofkootenaylake.ca
Discover more related to this story
TRAVEL BOOK
Read our visitors guide online or order a copy of the official visitor's guide and map for our region.