You are here
News
Our region spans from Nelson to Meadow Creek along the west side of Kootenay Lake including the communities of Balfour, Ainsworth Hot Springs, Kaslo and Meadow Creek.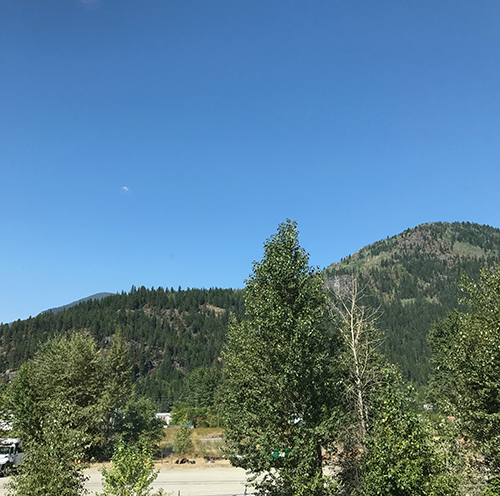 September 11, 2017: The skies are blue blue blue and clear. The rain and wind on the weekend cleared up the skies. We are thankful for the good weather, but are still hoping for more rain. The forecast varies throughout the week, with high 20C Monday to Wednesday, then rain and cooling temparatures for the rest of the week.
Know Before You Go
As you may know, some areas of British Columbia are currently dealing with wildfires. However, British Columbia is a very large and diverse province, and there are many areas that are not impacted and are open for business.
These links provide up-to-date important information for travellers, as needed: weather, roads, ferries, air quality, fires, alerts, local news, facebook, etc.
Current Wildfire Information - Update for Travellers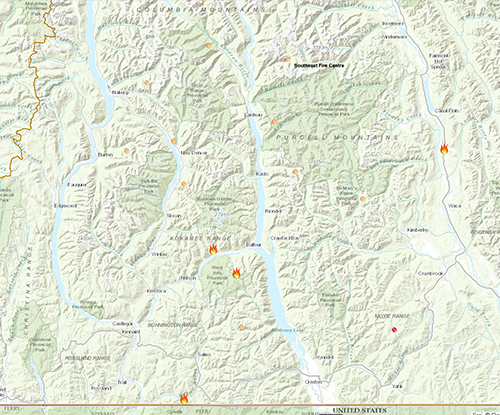 There are active fires in the region. This BC map shows proximity of fires to communites and highways. There are Alerts but no Evacuations impacting travellers as of September 6, 2017 in the Nelson and Kootenay Lake region. Smoke concentrations will vary widely throughout the region as winds, fire behaviour and temperatures change.
Visitor Resources
Safe travels and if you have any questions, or comments about content on this page please email us at info@nelsonkootenaylake.com or call us at 250-352-7879. The Kaslo and Nelson Visitor Centres are also very knowledgeable resources. Please visit or contact them directly.