Jackson's Hole & Grill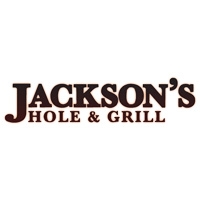 Jackson's Hole & Grill
524 Vernon Street, Nelson, BC
jacksonsgrill@gmail.com
Whether meeting with friends enjoying a selection from our rotating taps in the pub, a family dinner in the restaurant, or catering a private function, Jackson's is sure to leave your palette satisfied and belly full.
Local Film: "Roxanne"
Known to Roxanne fans as "Dixies" all the interior shooting for the cafe run by Shelley Duvall's character was done on location at Jackson's Hole.
Category
Local Films
Eat & Drink
Dining
TRAVEL BOOK
Read our visitors guide online or order a copy of the official visitor's guide and map for our region.