Yum Son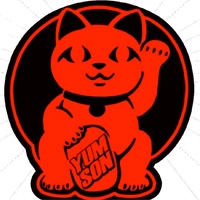 Yum Son
522 Victoria Street, Nelson, BC
info@yumson.ca
Yum Son is a "Viet-Modern" restaurant operating in downtown Nelson, BC since October 2016. With a strong emphasis on healthy choices, a diverse cocktail/wine program and a strong attention to detail, Yum Son has quickly become a leading restaurant in Nelson's up and coming culinary scene. Pho, Curry, fresh Noodle Bowls, Spring Rolls, Salad Rolls, Banh Mi, Bao Buns, some of the best Chicken Wings in town and an award-winning 24 Hr Bone Broth Caesar - Yum Son truly is in a league of its own.
Category
The Best Places to Eat in Nelson & Area
Dining
TRAVEL BOOK
Read our visitors guide online or order a copy of the official visitor's guide and map for our region.