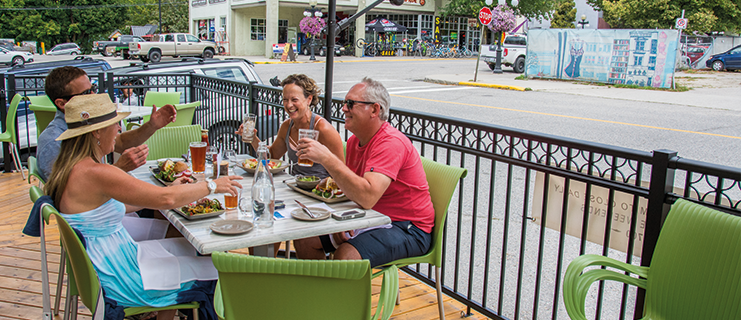 You are here
Eat & Drink
Local, Organic and Hyper-Fresh — Coffee, Beer, Wine and Food
Award winning chefs and top-of-the-line wine lists headline our diverse restaurants, among the best in BC.
From organic coffee roasted right here in the Kootenays to fusion plates and fine dining, you can find it in one of the more than 70 restaurants in the region.
Dining: Many Nelson restaurants are accessible on foot from downtown, so you can try something new every night. Indian, Mexican, Italian, Greek, Thai, Chinese, and Japanese are all catered for, as well as raw food, seafood, and pub food. Kaslo, Balfour and Ainsworth Hot Springs also provide great restaurant options. November is Burger Month in Nelson - a must taste experience.
Wine and beers are readily available from the top vintners and brewers in the region, including organic beers from a brewery based right in Nelson.
Cafés: Coffee has its very own culture here, and people-watching is an enjoyable pastime. You'll find a broad range of café and bakery options in all the larger communities.
Happy Hour Calendar