Arts
Arts
Arts, Festivals, Theatre and Culture for everyone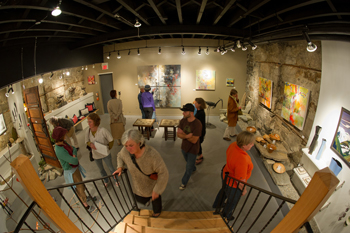 The Number One Small Arts Town in Canada—Nelson, BC—sits at the centre of the region, and is a hub for thriving arts festivals. Local theatre and arts organisations deliver a comprehensive program of performances and events year-round.
Summer Art Walks are set up in Kaslo and Nelson, while literary festivals brings a mix of high powered publishers and acclaimed authors to the region. Theatres host local and outside performers, and cultural events such as Blue Night brightens the landscape of arts and cultural activities. The region has many events to take in: from performing to literary and visual arts. 
You are cordially invited to attend an event, anytime of year.
Visit our events calendar to view a listing of all the events in the region.
 
TRAVEL BOOK
Read our visitors guide online or order a copy of the official visitor's guide and map for our region.