You are here
Literary Arts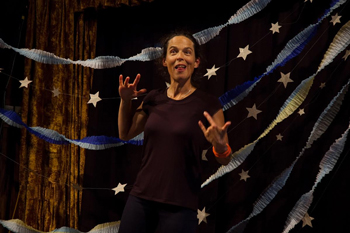 Home to a large community of writers who find inspiration in an active literary scene, Nelson and the Kootenay Lake area has become something of a literary and book-lover's paradise. In Nelson, Oxygen Arts Centre, Touchstones Nelson, and the Nelson Public Library all host book launches and author readings year 'round, and at any time you might just happen upon a poetry slam in a coffee shop or an author signing at a local bookstore.
For those who want to hone their skills, there are great educational opportunities through Oxygen Art Centre and Selkirk College. From workshops at the Langham Cultural Centre in Kaslo to teen writing sessions at the Nelson Library, there's plenty of scope for inspiration in the Kootenays. Each July the Kootenay Literary Society hosts the Elephant Mountain Literary Festival, which showcases celebrated Canadian authors alongside homegrown talent.
Elephant Mountain Literary festival
The Toronto Star put Nelson's annual Elephant Mountain Literary Festival in Canada's top 10 literary festivals. Each July this readers' and writers' festival celebrates the written word with Canadian authors from close to home and across the country along with publishers, editors, and others for captivating readings, lively discussion, and good times.
Kootenay Book Weekend
Each September the Kootenay Book Weekend brings booklovers together to discuss pre-selected books and meet the year's featured author. Discussion is lively, fun, and enlightening as participants make new friends, gain literary insights, and expand their reading lists—and have a whole lot of fun in the process.
Oxygen Art Centre's presentation series
Book launches, author readings, artist talks, performances, independent film showings, and panel discussions make up Oxygen Art Centre's Presentation Series. An artist-run centre, Oxygen also offers arts classes in all disciplines for all ages.
Kootenay Literary Competition
Encouraging writers of all ages and backgrounds to put their best literary feet forward is the Kootenay Literary Competition, an annual challenge created by the Kootenay Writers' Society. Categories vary from year to year, and finding out the winners—who receive cash prizes and publication—is a much-anticipated event each spring.