On the Ale Trail to Nelson and Kaslo
On the Ale Trail to Nelson and Kaslo
On the Ale Trail to Nelson and Kaslo
From February 1 to February, 2023, get ready to hop onto the Ale Trail and sip some new beers for your chance to win a travel package. With a reputation for world class skiing and biking, and a cultural and culinary scene far beyond its size, Nelson and Kaslo can add another claim to fame. With 3 local breweries in Nelson and 1 in Kaslo, and over 100 draught taps in town, it's become one of BC's most buzzing craft beer destinations.
ALE TRAIL BREWERIES
Nelson Brewing Company: The local fondness for craft beer owes a mighty cheers to the venerable Nelson Brewing Company, Canada's first organic brewery. NBC, as the locals call it, can be found on tap throughout the region with core beers including Harvest Moon, a refreshing kolsch, and the hoppy Northwest inspired Bent Pole IPA. Their expanded taproom is a must visit, featuring a variety of one offs and seasonal creations. It's worth the walk uphill to experience the blend of history and modern influences that continue to make NBC such an iconic brewery.
Torchlight Brewing Co: Just up from the shores of Kootenay Lake is Torchlight Brewing Co, serving up handcrafted beers and pub food in a spacious setting. Beers range from spiced ales to hazy IPAs, nitro stouts to creative sours, and everything in between. And with a menu that features six different pies, multiple mac and cheese variations, wieners, sandwiches, salads, nachos and more, the beer and food pairing combinations are almost endless. Game nights, local art decoring the walls, vintage arcades, live music and an outdoor patio provide plenty of extra reasons to pop in for a pint.
Backroads Brewing Co: Located squarely in the heart of Nelson's historic downtown is Backroads Brewing. Eight taps pour a constantly changing selection of crafted beers, from smoked porters to hoppy lagers, saisons and IPAs. Large windows and a prime patio right on Baker Street make this the ideal place to park yourself après ski or bike and keep an eye on Nelson's lively downtown. Pretzels and bar snacks are available, or bring in your favourite food from one of the many eateries in town.
Broken Hill: Conveniently situated on Baker Street in Nelson, Broken Hill offers up 24 taps of the best of BC's craft beer and cider. You will also find an extensive whiskey list and cocktail program here. Hungry? Don't miss out on tasting their Texas BBQ inspired menu.
Mike's Place Pub: Tucked away in The Hume Hotel, Mike's Place Pub is a cozy an inviting classic-style pub with pool tables, darts and foosball. They have an extensive range of organic and local craft beers along with cocktails and even British Columbian wines. Their delicious menu offers an array of cuisines, there's something for everyone here.
Angry Hen Brewing: An hour north of Nelson you'll find Angry Hen Brewing in the scenic town of Kaslo. The newest brewery in the region features an absolutely jaw-dropping side patio overlooking Kootenay Lake and framed by the Purcell Mountains. The emphasis is on traditional ales and lagers, including dry Irish stouts, strong bocks, and English milds. Guests are also welcome to bring in food and enjoy the warm wood ambiance of this cozy taproom.
Looking for more tasty beer locations?
Nelson's compact downtown makes for the perfect pub crawl. A variety of local and provincial craft beers along with great food makes each place a worthy stop. The following list starts in Nelson's historic west end and heads towards the iconic Big Orange Bridge over Kootenay Lake, and up to Kaslo.
Marzano: This hip Italian pizza eatery often features a beer from each of Nelson's local breweries, rounded out by a small list of local and international selections.
The Royal: Completely renovated and re-imagined in late 2019, this colourful open-concept venue features live music almost every night, upscale pub food, and 12 rotating draughts from around BC.
Broken Hill: With 24 taps, this is the biggest and most diverse selection of beer in town. Seasonals, limited edition, and year-round beers complement a menu emphasizing smoked meats and handheld favourites in Nelson's newest gastropub.
Mike's Place Pub (Hume Hotel): A winning combination of history, wide-ranging menu, friendly service and hopping atmosphere make this a local's favourite haunt. Curated guest taps complement local craft beers on 8 taps.
Cantina: Cozy and lively, this popular Mexican restaurant also features 8 draughts, including a rotating IPA and seasonal guest tap.  
Jackson's Hole: This warm, historic stonewall and timber pub offers an inviting atmosphere and extensive menu. NBC favourites are often available on tap.
Uptown Sports Bar: There may be about three times as many big screens as taps, but the 6 options are all excellent BC craft beers.
Finley's Bar & Grill: Order one of 16 beers on tap (including local favorites) and enjoy a game of pool, live entertainment, and the scenic sunset view patio overlooking Kootenay Lake.
The Vault & West Coast Grill: Nelson's only waterfront patio offers stunning outdoor views, complemented by over a dozen TV screens and craft beers. 
Kaslo Hotel & Brew Pub: Enjoy one of 12 BC craft drafts by the roaring fire or on the beautiful lakeside patio. Favourites from Angry Hen, NBC and Mt. Begbie are among the tasty options. 
Plan your trip, stay a few nights, and tap into all we have to offer, and have a hopping good time! 
Image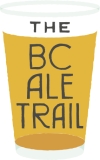 #FindingAwesome  |  #ExploreKootenayLake
Discover more related to this story
Category
Trip Ideas
Chill and Relax
Food and Beverage
TRAVEL BOOK
Read our visitors guide online or order a copy of the official visitor's guide and map for our region.