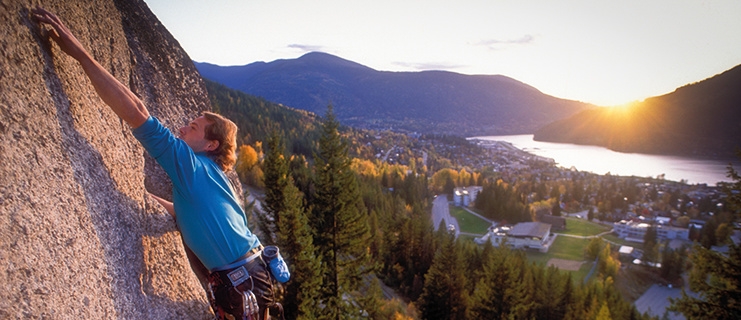 You are here
Climbing
From easy granite slabs to overhanging faces, outdoor adventures to indoor walls, bouldering to sport climbing—there's an amazing range of climbing options in the region.
The climbing season generally lasts from April to October, but you'll be able to keep scrambling as the weather changes. Access is easy to all local crags, and most areas are child and dog friendly.
Your starting point is The West Kootenay Rock Guide Book, available at Otter Books, Valhalla Pure and the Nelson Visitor Centre. The local climbers' bible, it has over 400 listed routes, with updates available online.
Rock Climbing
For rock climbers who are keen to clip bolts, Kootenay Crag and Waterline are worth a look. Kootenay Crag is a short 20 minute walk along the train tracks from Nelson, while Waterline is located just outside of Castlegar. Each crag offers grades from 5.10 to 5.13 with solid rock and funky climbing.
Trad climbers will have plenty to keep them occupied in the warmer months, with several popular climbing spots to choose from. Arrow Lakes, Grohman Narrows, Squatters Bluff and Slocan Bluffs offer great climbing.
If you're after some great multipitch routes, try Pulpit Peak in Nelson and the Brilliant Wall in Castlegar.
If you want an experienced guide to should you the ropes Summit Mountain Guides offers rock or ice climbing trips.
Indoor Climbing in Nelson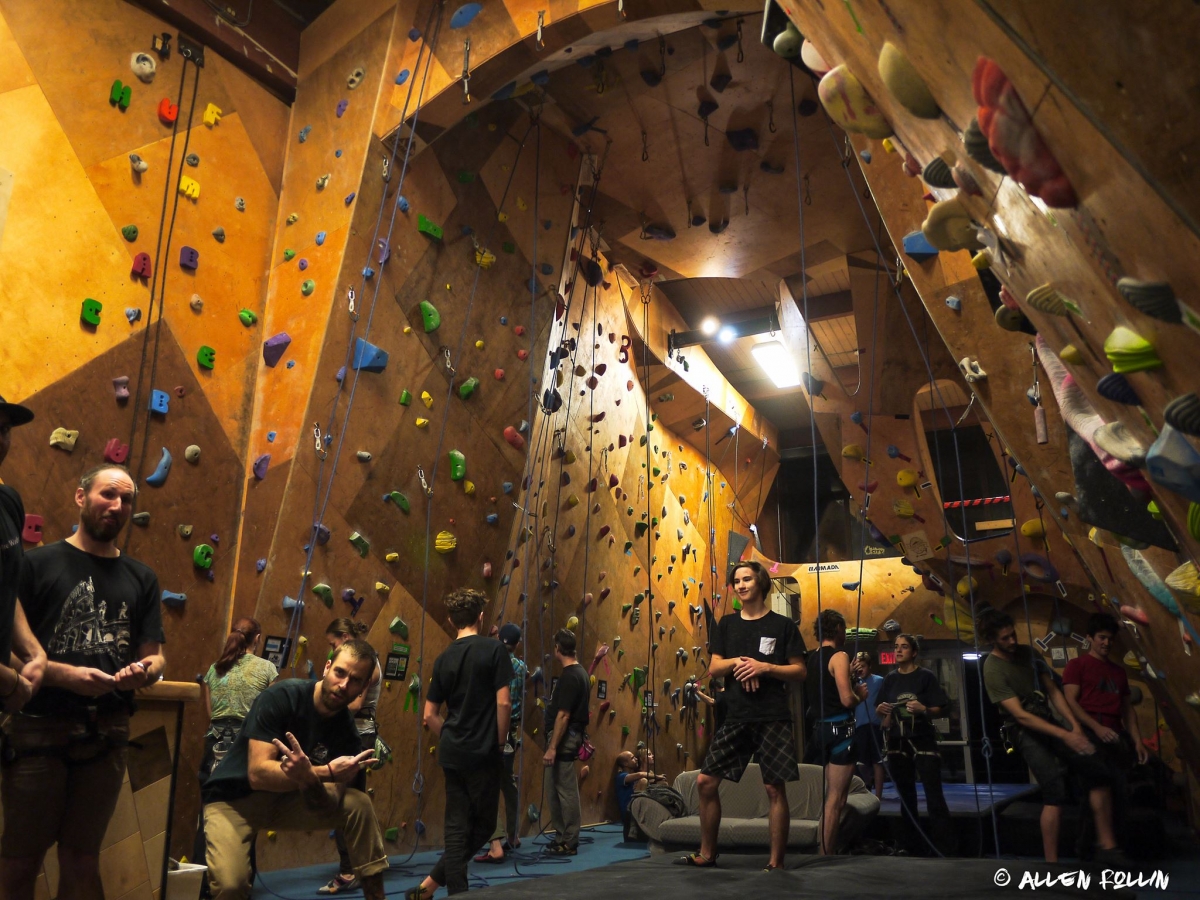 Photo courtesy of the Cube Climbing Centre Facebook page.
The Nelson Climbing Association operates an indoor climbing centre up at Selkirk College, The Cube. Be sure to check it out during your next visit.
Bouldering around Nelson BC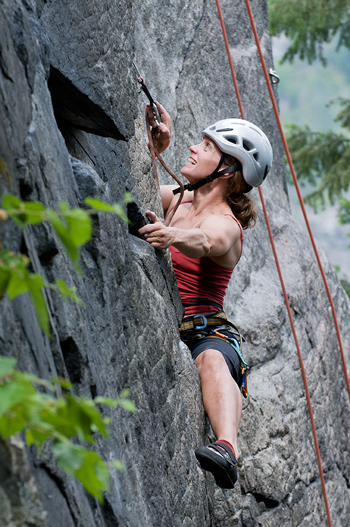 If you've got a crash pad, there's great bouldering a couple of minutes from Nelson at the popular Grohman Narrows. Driving on the 3A highway towards Castlegar, park at the pullout about 3km out of town and walk down the marked trail for about 5 minutes. There's over 100 routes to choose from, and potential for more development. Climbing website 27 Crags has a handy map to help you find your way around.
Bealey Pt Road is another bouldering hangout which is easily accessible for an afternoon session.
Alpine Climbing nearby
Try alpine climbing in the cooler months, with spectacular routes in the nearby Valhallas. Along with classic alpine rock climbing, there's scrambling on scenic ridgelines with panoramic views of the Selkirk mountains and Mulvey Lakes basin.
Kokanee Park has some other impressive ridge climbing and glacier trekking, and there are several scenic scrambles which are worthwhile.