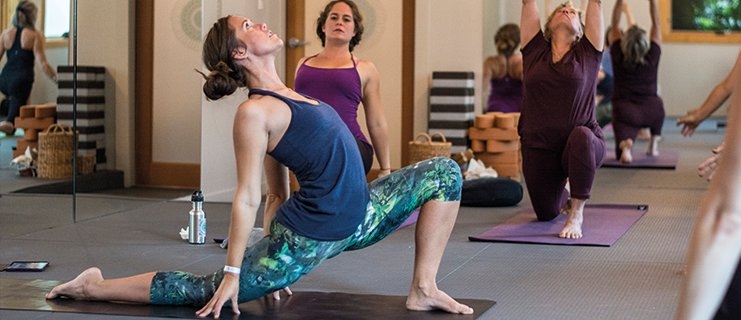 You are here
Yoga and Meditation
Practice Yoga and Meditation in Nelson, Kaslo and Balfour BC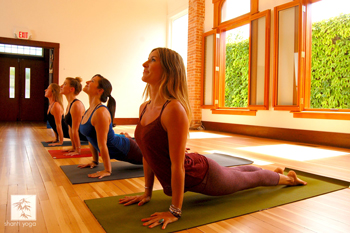 The Nelson and Kootenay Lake area is the ideal place to practice yoga and deepen your meditation practice as well. You'll be able to join a meditation or yoga class right in downtown Nelson or along Kootenay Lake at many facilities.
Keep up a regular practice wherever you are, and plan a few trips to see us as often as you can to revitalize your practice and keep your spirit alive. A few of the spaces and teachers to help keep you motivated in your practice here in the area include:
Wildwoods Yoga and Wellness — located downtown, in a lovely space, offering yoga, massage and wellness.
Shanti Yoga Studio — on Baker Street, in a lovely renovated heritage space.
Bambu Hot Box Yoga — next to the Best Western on Baker Street in Nelson
The Moving Centre — Karuna Erikson's yoga practice in Nelson.
OM Yoga — located at 6 Mile, across the bridge from Nelson
The Moving Centre — This space, right on Baker Street, offers an eclectic mix of yoga and dance. We hope you take your dance and yoga practice through the fall and into the winter. Keep the spirit alive and visit us often. Namaste!
Vitality Yoga - a variety of classes to suit your individual circumstance, whether to a short revitalization during the day or a longer class in the evening. Book online.
Yasodhara Ashram — located on the east shore of Kootenay Lake at Crawford Bay.
Wildwoods Yoga and Wellness

Come join us for one of our 34 yoga classes a week, offered by 14 amazing yoga instructors! You can also try our massage therapy or enjoy our infrared sauna.

With more inspiring ways to study, work, retreat and connect at Yasodhara Ashram, we invite you to discover your own path to the heart of yoga.
Mountain Waters Spa and Wellness
We are a place of healing, relaxation and tranquility. We exist to help people escape the turmoil of the outside world and let them experience 'Relaxation Redefined'.
205 Victoria Street, Nelson  |  250.352.3280