Yasodhara Ashram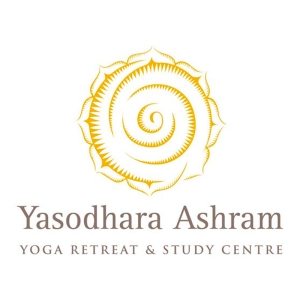 Yasodhara Ashram
527 Walkers Landing, Riondel, BC
info@yasodhara.org
Yasodhara Ashram is a yoga retreat and study centre set in the beautiful mountains of Kootenay Bay, British Columbia, Canada. Founded in 1963 by Swami Sivananda Radha, Yasodhara Ashram is an enduring and vibrant spiritual community. We invite people of all ages and backgrounds to pursue their self-development and discover the promise of yoga and meditation. We offer a wide range of yoga programs year round, from 5, 7 or 10 day guided retreats, self-designed restorative retreats to a three-month intensive yoga study course. By combining yoga practices with personal development techniques, our courses give students techniques and practices to support emotional, psychological and spiritual development. All courses include a daily early morning Hatha or Hidden Language Yoga class, morning and afternoon workshops, group work and time for personal reflection. Course participants are also invited to participate in Karma Yoga with our community and to attend satsang each evening. You can also join us for a variety of guided or self-designed retreats, the perfect opportunity to learn more about yoga and about yourself.
Category
Attractions
Education
Places to Stay
Hotels, Motels & Resorts
Health & Wellness
Yoga & Meditation
Retreats
TRAVEL BOOK
Read our visitors guide online or order a copy of the official visitor's guide and map for our region.