Mount Carlyle Backcountry Lodge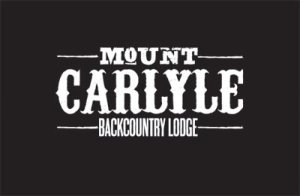 Mount Carlyle Backcountry Lodge
info@kmhbc.com
Mt Carlyle lodge's "Powder Claim" sits at 7200' , in the heart of the Kokanee Range in British Columbia's World Famous Selkirk Mountains.
With an average yearly snowfall of over 700 inches per year, The "Powder Motherload" is always close at hand, not another elusive dream.
Unlike those early prospectors, treat yourselves to Mt Carlyle's comfortable accommodations, heralded cuisine, and endless private powder stashes, set among breath-taking scenery.
Summer Programs
The lodge also offers a variety of summer programs including lodge rental, hiking, remote campsites, multi-day hike traverses, yoga retreats, and more. A perfect place for your women's retreat or family adventure! Summer programs run from Mid July to Thanksgiving.
Category
Recreation
Mountain
Hiking
Home to the Best Snow in BC
Home to the Best Backcountry Skiing
Additional Recreation
Guides & Tours
Kootenay Lake Accomodations
Camping & Glamping
Hotels, Motels & Resorts
Vacation Rentals
Trip Ideas
Adventure
TRAVEL BOOK
Read our visitors guide online or order a copy of the official visitor's guide and map for our region.