Mountain Trek, Vitality Found in the Nelson and Kootenay Lake
Mountain Trek, Vitality Found in the Nelson and Kootenay Lake
Mountain Trek, Vitality Found in the Nelson and Kootenay Lake
Defining Mountain Trek
I'm not the first person to say that Mountain Trek, located just above Ainsworth Hot Springs in British Columbia, is world-class and life changing. But I am probably the first person to acknowledge that the fitness training and nutritional information provided at Mountain Trek were the foundation to my recent successful adventure: standup paddleboarding 100kms of Kootenay Lake over seven days, from Meadow Creek to Nelson, BC.
Preparing for such a trip requires a lot of logistics as well as a high level of fitness and wellbeing. It is that level of fitness, well-being and nutrition knowledge that Mountain Trek specializes in. With small groups at the retreat facility, they catered to everyone's personal needs, no matter how grand or small.
An experience like Mountain Trek is almost undefinable because everyone who goes there has a different reason for their need to rebalance their health and wellness. Some go to lose weight, others to retreat or spa, or like myself to improve fitness and nutrition. I'll speak honestly and candidly about why I went and what I got in return, in hopes you too see the value in rethinking what you eat and what you do to keep your vitality.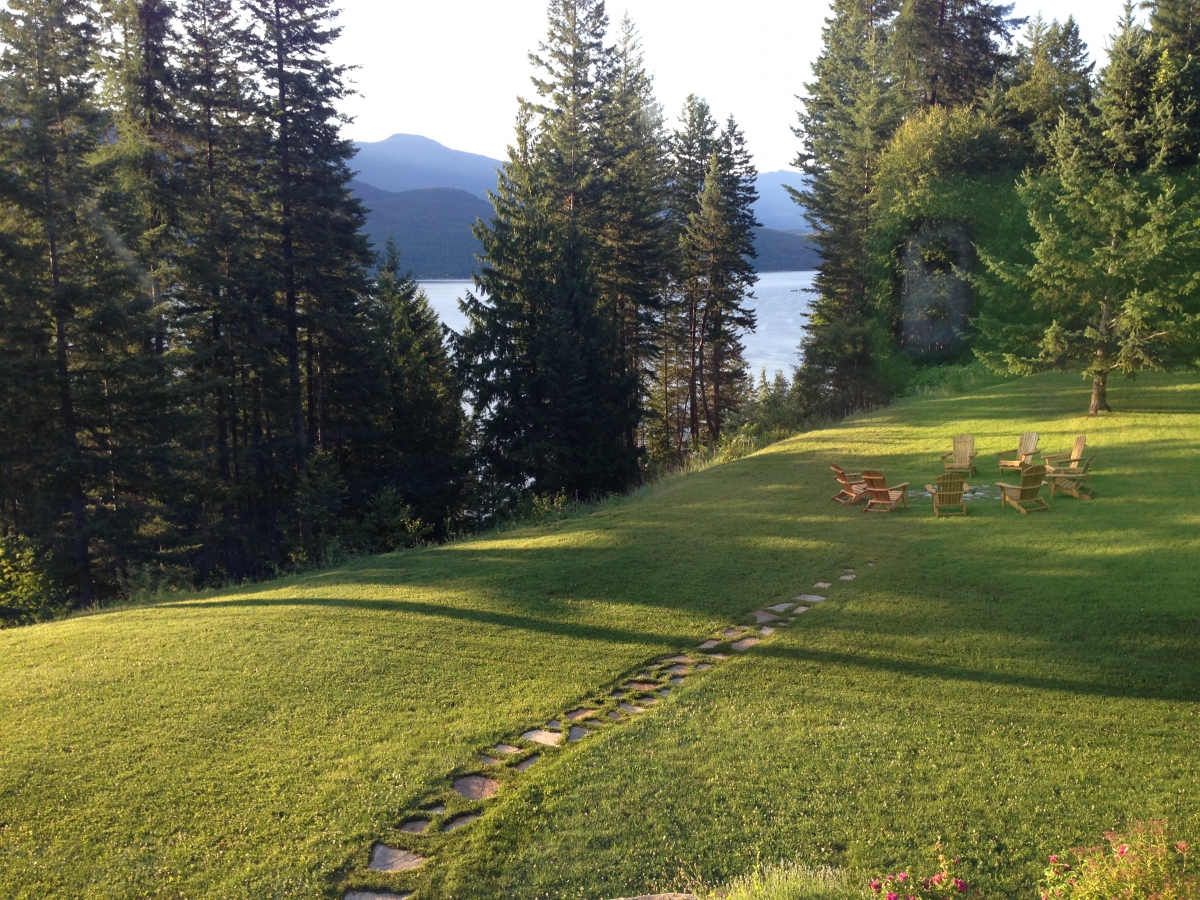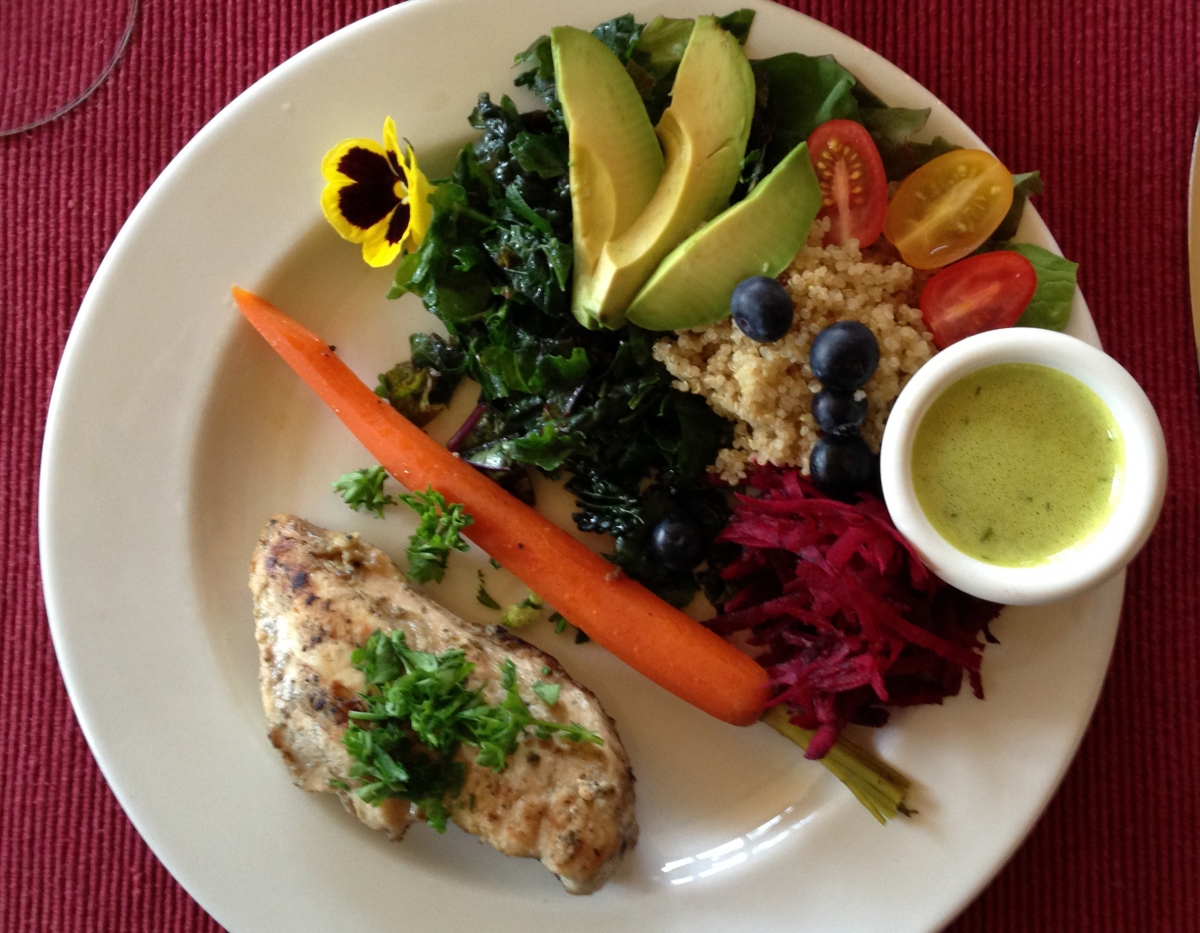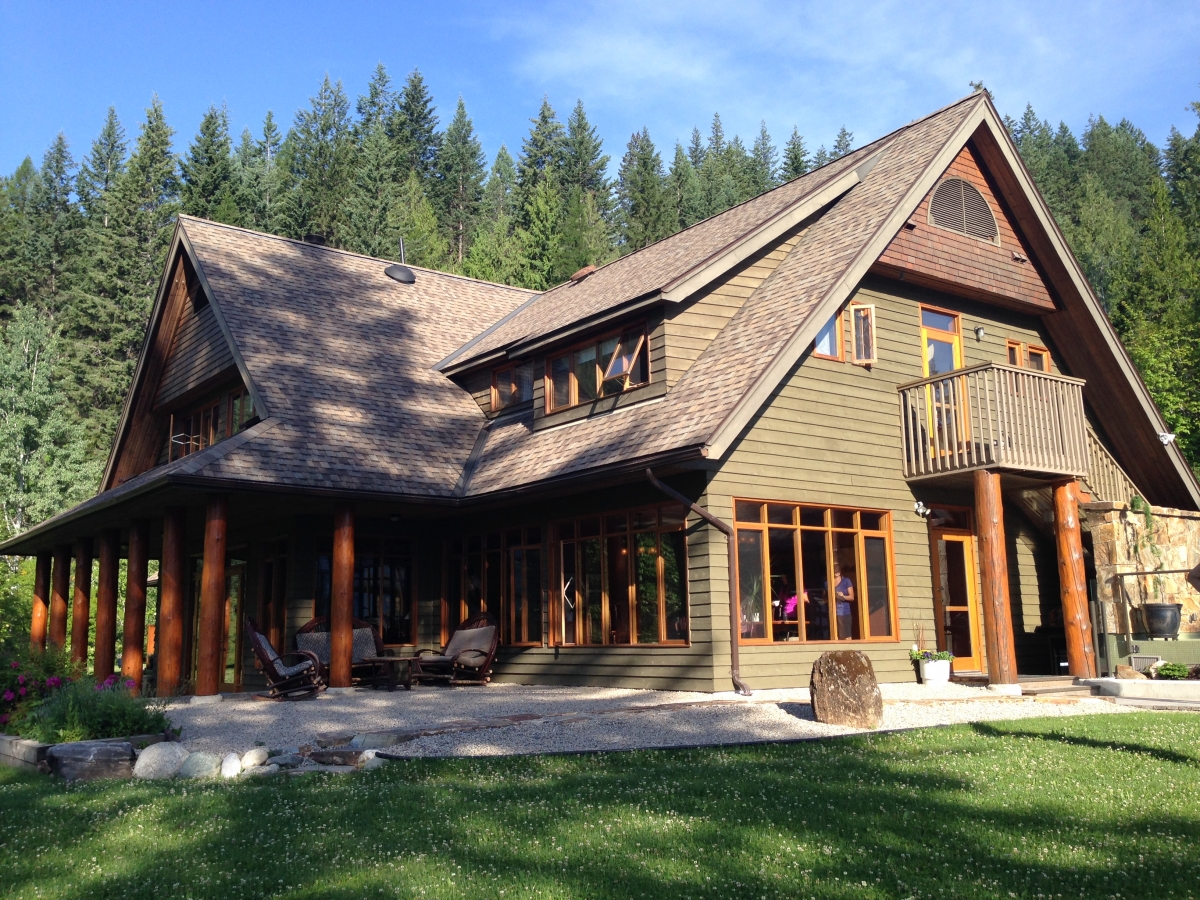 Upon arrival I was greeted by the most friendly and attentive of staff, making me feel right at home. As I settled into my room overlooking the gorgeous grounds and view of Kootenay Lake, I quickly texted a few friends telling them I that I would be turning off the outside world for a while. Mountain Trek was calling and I wanted to give it all my attention.
It didn't take long for the professional staff to gather all of us together for a delicious dinner. It was more than just a dinner; it was a display of conscious nutrition and well-proportioned calories, served in their window-filled dining hall, looking out at, of course, the magical Purcell mountains and glacier-fed Kootenay Lake. We then relaxed in the living room, a comfortable and welcoming space, for a highly refined lecture on the foundational elements of the Mountain Trek program: metabolism, nutrition, fitness, detoxification, sleep hygiene, stress management and goal setting. Each day they discussed one topic in detail, engraining in us a holistic approach to finding vitality.
What Did I Learn?
I thought I was pretty healthy before going to Mountain Trek but what I learned took me into a whole new realm of personal awareness. My three goals were to learn to: engage my core (I sit at an office desk most days, not unlike many others); gain muscle strength (specifically focusing on my paddling muscles – which actually is my entire body); and improve my diet (eliminate my bloated belly and give me more energy throughout the entire day). I can say without a doubt that I was successful in achieving my goals. Even better, all the guests who were with me at Mountain Trek achieved their goals as well! After only one week I now stand and sit much taller and stronger. I gained four pounds of muscle, lost 3 pounds of body fat, and I addressed some dietary needs to improve my metabolism and energy levels.
How Did I Achieve My Goals?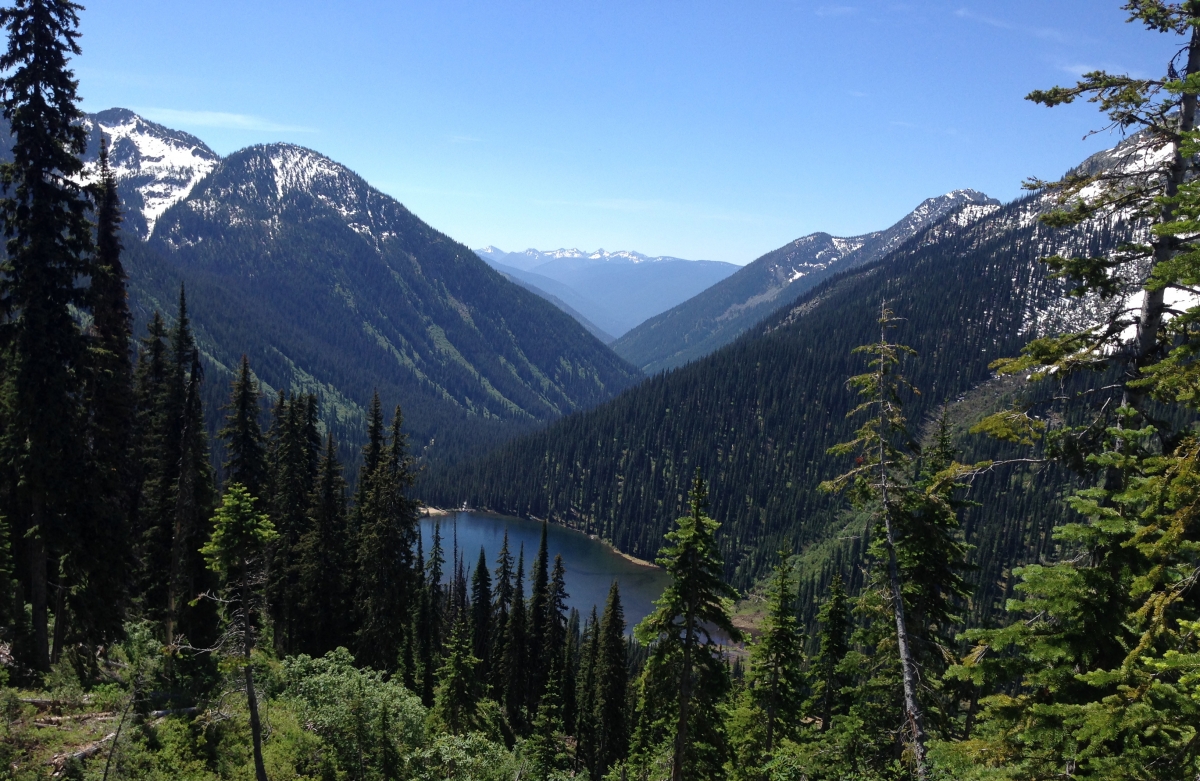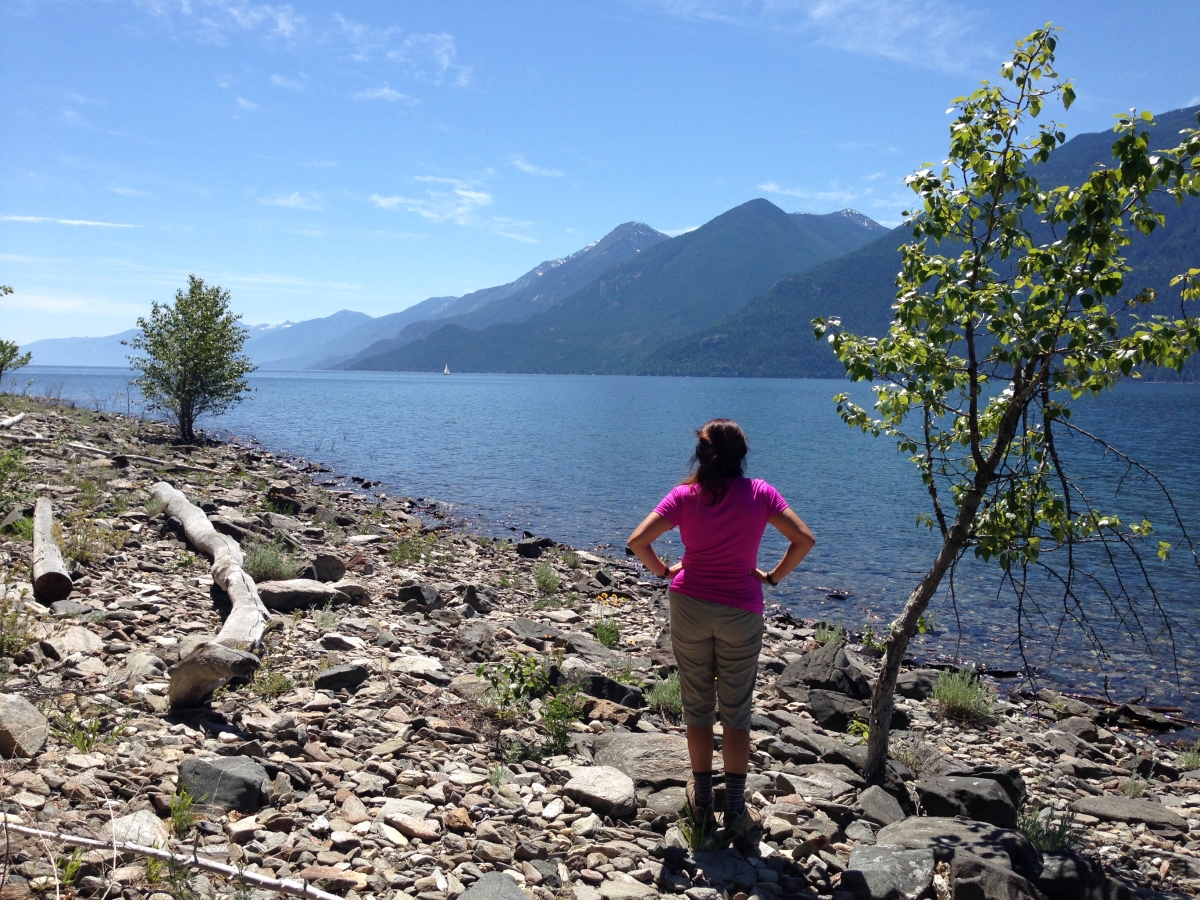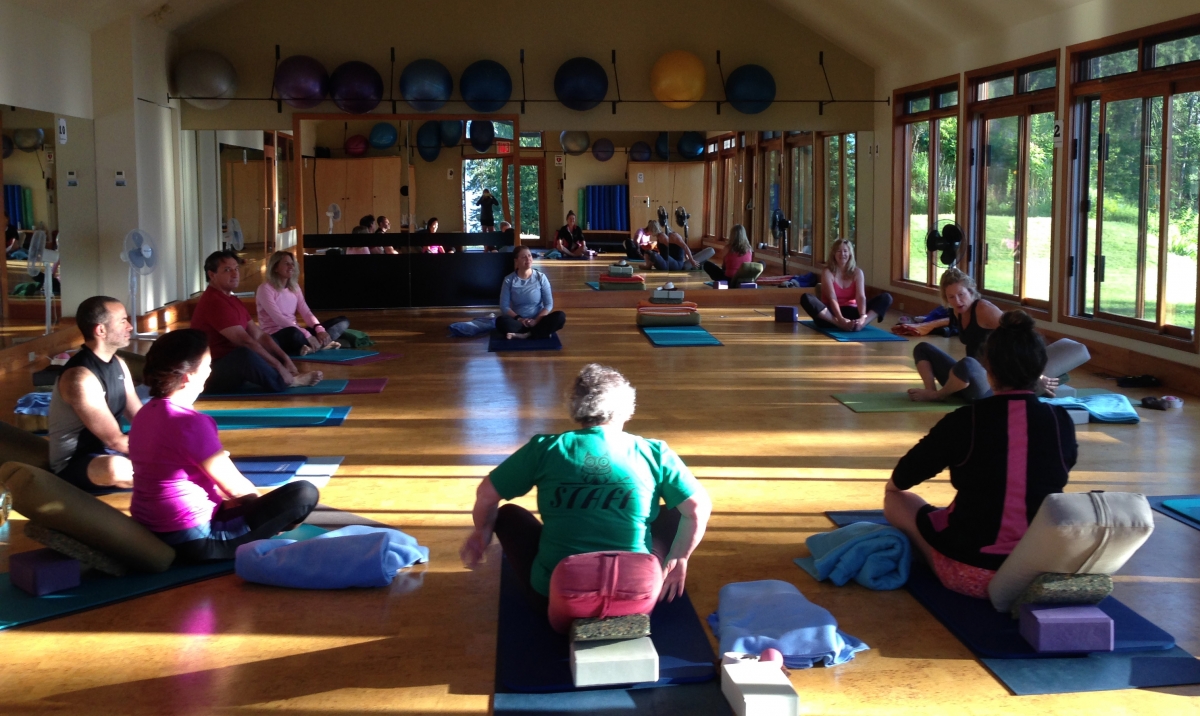 I never knew that hiking could be so rewarding for my entire body. Everyday the well-trained staff didn't just take us for a hike, they took us to stunning locations throughout the Nelson Kootenay Lake area and they made sure we worked the entire body, head to toe – full-on fitness, monitoring us through the heart monitors that were included in the retreat package. I'll tell you one of their secrets to getting in shape: it is good old hiking with poles, which helps to engage your core. Cardio classes, yoga and Tai Chi also added to our fitness routine. Through repetition and superior instructors I finally learned how to effectively engage my core – yeah! How do you engage your core? How does your posture and fitness affect your life?
The fitness regime was intense but I loved it! Morning to night they made sure we pushed our bodies to our personal limits, and then we detoxed and glorified in the spa with an infra-red sauna, steam room, hot and cold pools, and massages of all techniques. Pretty much whatever treatment you needed, they would get it for you. What a treat, but also, what a realization how important the spa experience is to rebalancing the body and mind. I live in Nelson and will be in contact with one of the massage therapists very soon. She discovered new and wondrous pressure points to help relieve my tension and old sport injuries.
Taking Mountain Trek Home
I'm living what I learned. I start and end my days differently than before, and what happens in between has been adjusted to improve so many aspects of my health. I am 50. With my new fitness regime and nutritional intake and daily routines I feel so much better. I can honestly say I am more balanced. While paddling Kootenay Lake for seven days, I felt great, I didn't tire or get dehydrated, and I am committed to keeping the regime going, keeping me happy, healthy and full of vitality.
Mountain Trek is a well-oiled machine from the moment you step onto their stunning grounds to the moment you depart for home. I can't thank them enough for bringing to my attention their many years of study on topics that get overlooked in our busy lives. I am already planning for my next retreat with them. Want to join me?
For locals, the breathtaking views are one of the many reasons we choose to live in the Nelson Kootenay Lake area. We sometimes come close to taking them for granted. But one thing I couldn't help noticing at Mountain Trek were the visitors' reactions to our views: They were in awe daily, overwhelmed by the beauty, vast greenery and clean air and water. Some stayed two weeks, some will be back again soon, and others are looking at how they can move here. And most importantly we all left with a bit more knowledge on how to manage our health and improve our vitality.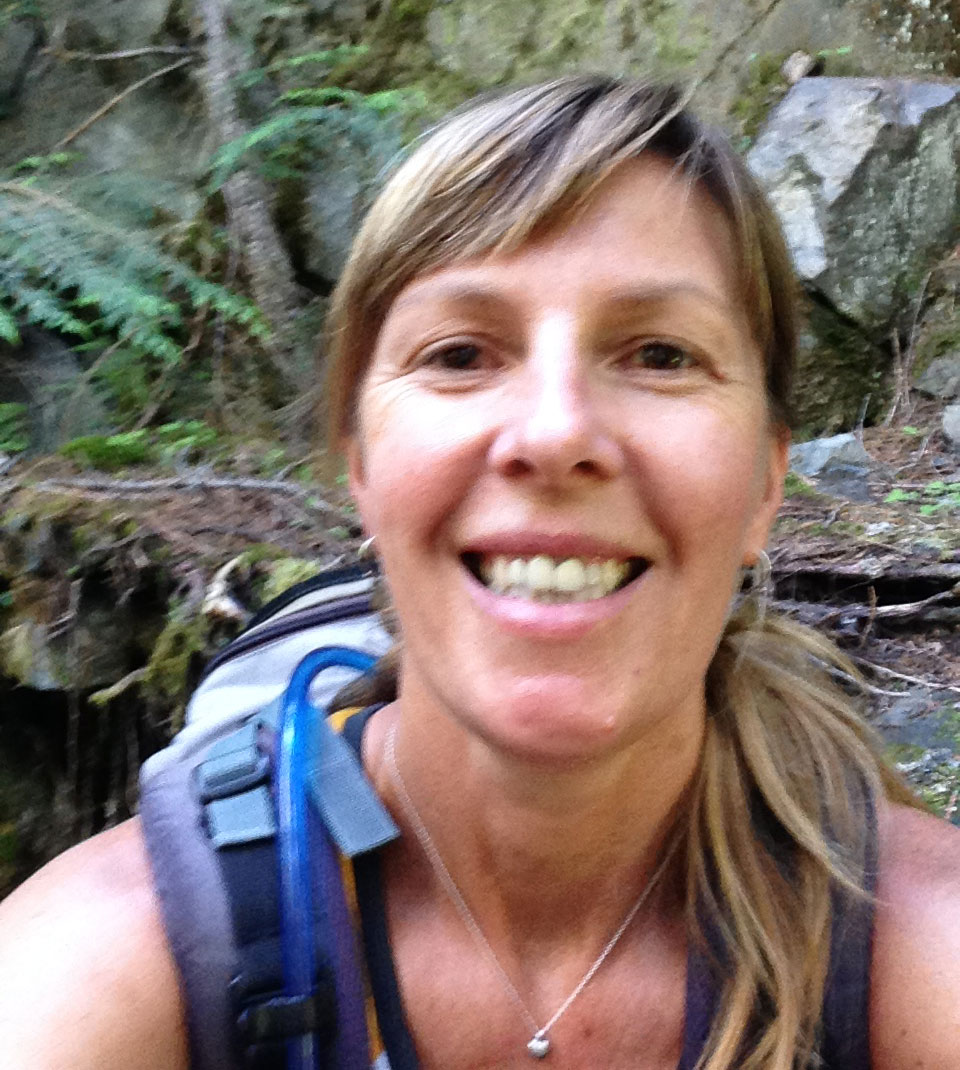 Dianna Ducs, Executive Director, Nelson Kootenay Lake Tourism
Discover more related to this story
Category
Chill and Relax
Accommodation
TRAVEL BOOK
Read our visitors guide online or order a copy of the official visitor's guide and map for our region.