You are here
Nelson Kootenay Lake
Nestled on a magnificent expanse of glacier-fed lakeshore, midway between Calgary, AB, and Vancouver, BC, lies the historical city of Nelson, BC and its three outlying communities of Kaslo, Balfour, and Ainsworth Hot Springs. Steep evergreen valleys, topped by snowcapped mountains define a breathtaking landscape that attracts travellers of every age and taste.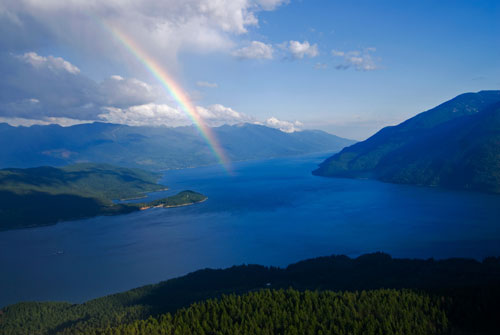 Renowned for its eclectic arts scene, diverse restaurants and boutique shopping Nelson Kootenay Lake also boasts year-round recreational activities. In winter, Whitewater Ski Resort and the Selkirk and Purcell mountain ranges feature some of Canada's best powder alpine skiing, snowboarding and cross country skiing, as well as numerous options for backcountry skiing and cat & heli-skiing. Come spring, summer and fall, the region becomes a mecca for cycling, mountain biking, kayaking, hiking, fishing, golf, rafting, and much more.
Whether you come to see it, tee it or ski it, this scenic corner of British Columbia offers a unique travel experience in every season – a rare mix of mountain lifestyle and big city buzz. Photo by Steve Ogle.
Where are we located?
Nelson Kootenay Lake are is located in the southeastern corner of the province of British Columbia (B.C) in Canada, roughly half way between the cities of Vancouver, BC and Calgary, Alberta, and three hours' drive north of Spokane, Washington, USA. Stretching eastward from the B.C-Alberta border to the edge of the Okanagan, and north from Canada's border with the United States to the city of Revelstoke, the Kootenays are a beautifully mountainous region almost entirely encircled by two rivers — The Columbia and The Kootenay.
The Kootenays themselves are roughly the same size as Switzerland. Kootenay Lake is one of the largest lakes in British Columbia meauring 108 kilomteres (67 miles) long, 4 km (3 miles) in width at it's widest point, and up to 150 m (490 ft) deep. The lake is about 4 degrees C in the winter and does not freeze.
Our History
Kootenay Lake is part of the traditional territory of the Sinixt and Ktunaxa peoples. These native populations used the lake and river systmes as part of their seasonal migration and trading routes. The culture and history of these peoples is captured on many sites. HelloBC tells the story well, detailing their European arrival, past and present activities and their ingenuity to make the land their home.
For a deeper look at the lake and its people and its evolution we have captured A Brief History. If you are curious to discover more, of which there is plenty, please visit our state-of-the-art museum at Touchstones Nelson, it will take you on a journey back in time.
Nelson Kootenay Lake Tourism
Destination Marketing Organization
Nelson Kootenay Lake Tourism (NKLT) is a Destination Marketing Organization (DMO) incorporated in 2009 under the BC Societies Act. We are a not-for-profit, self-sustaining marketing organization, representing the interests of the tourism-related industry sector.
Our funding comes primarily from the 2% tax collected by all hotels within the region that have four bedrooms or more. The Ministry of Finance manages this funding and distributes to all DMO's accordingly. Our other form of funding comes from Partners within our footprint who are tourism-related. An annual fee is charged to each partner giving them representation through our marketing channels.
Our Mission is to market the Nelson Kootenay Lake destination on behalf and in cooperation with our stakeholders, Kootenay Rockies Tourism and Destination British Columbia.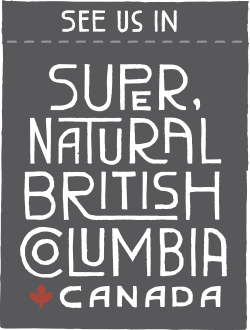 Our area of representation includes Nelson, Balfour, Ainsworth Hot Springs, Kaslo, Meadow Creek and the Lardeau Valley, plus Whitewater Ski Resort and the Cat and Heli Ski operators within our footprint.
Becoming a Partner
As a Partner, you will have a unique opportunity to collaborate with an Organization who's key focus is to represent your interests in promoting this region as a four seasons visitor destination.
To register as a Partner or to find out more about our Organization, please visit our Partnership Information page.