You are here
Discover the Region
Welcome to Nelson and Kootenay Lake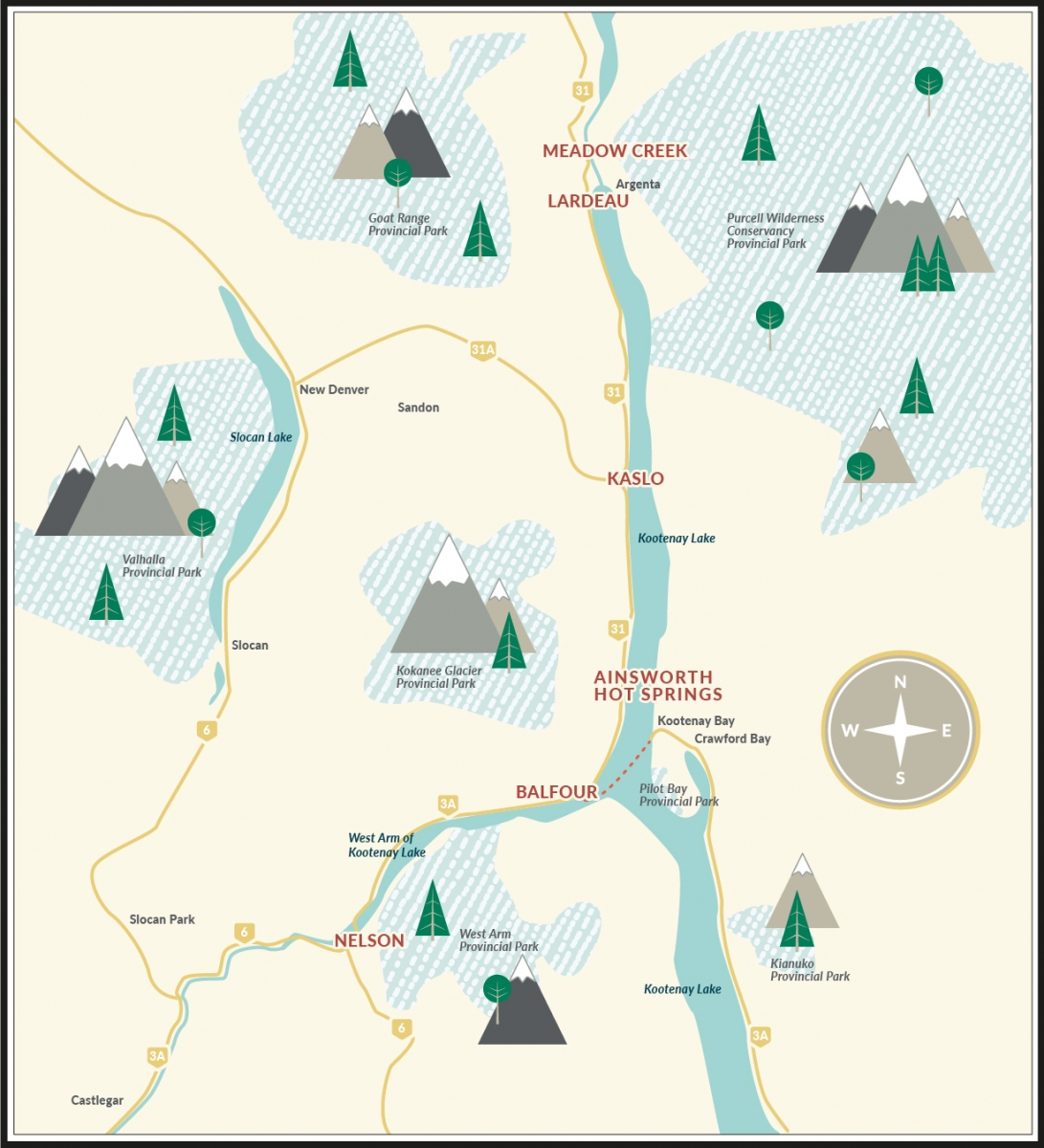 Nestled in the southeastern corner of British Columbia in a valley surrounded by the Selkirk, Monashee, and Purcell mountain ranges, our communities sprang up along the Kootenay River and Kootenay Lake over one hundred years ago.
Our region consists of six unique communities stretching along a magnificent expanse of lakeshore, steep evergreen valleys and glacial snowfields: Nelson, Balfour, Kaslo, Ainsworth Hot Springs, Lardeau, and Meadow Creek.
We're quietly famous for our trademark mix of culture, adventure, history, and spectacular places to stay and dine—a rare combination of metropolitan with mountain lifestyle.
A destination in all four seasons
Winter is a skiing paradise with soft, dry, powdery snow, and lots of it—but never too cold. Spring draws hikers and mountain bikers to our trails. Summer has long hot days perfect for the lakes and beaches or an idyllic round of golf. Fall is breathtaking: the colours are stunning and the slow transition lasts for weeks.
So what's next? Find out how to get here, where to stay, and where to eat—or browse the many recreational activities on offer. You can view, and follow, over 600 points of interest on our online map.