COVID-19 Travel Info
Be Calm. Be Kind. Be Safe.
Welcome to the Nelson and Kootenay Lake region. We are a four-season destination with something for pretty much every one. Throughout the pandemic we stood strong, together, and responded to the needs of locals and travellers, and we are #stillawesome. Come enjoy, explore and find awesome! 
COVID-19 UPDATES FOR TRAVELLERS
BC Provincial and Regional restrictions updated regularly MORE INFO

Interior Health regulates our region and has orders in place and are enforceable MORE INFO

Proof of Vaccination for entry into certain places MORE INFO

BC Vaccination Card MORE INFO

USA & International Travellers ensure you are aware of the requirements to enter Canada and depart back to your country of origin MORE INFO

Find out if you can enter Canada MORE INFO

ArriveCAN is an accessible APP to help travellers coming into Canada. MORE INFO

Canadians departing Canada need to be aware of requirements to depart and to return. See CDC website for MORE INFO

COVID-19 TESTING is available locally at Kaslo Pharmacy (Antigen tests) and also Remedy's in Nelson (Antigen available and PCR coming soon). Other testing sites are at airports in Kelowna (Whitecap), Vancouver (LifeLabs) and Calgary (Numi Health).

Dial 811 if you are not feeling well and they will discuss your symptoms. You can call 1-877-740-7747 or Book a Test online 

Know Before You Go - Info Sheet for local travel protocols. And remember, we operate on Kootenay Time, so chill, relax and enjoy. 
ADDITIONAL COVID INFORMATION
TRAVEL INFORMATION
---
Image

S - STAY HOME if you are not feeling well.
M - MEASURE your physical distancing and take responsibility for your actions.
A - APPROPRIATE BEHAVIOUR is essential: stay in your vehicle when on the ferry, cough into your sleeve, wear a mask in public, wash hands regularly, and travel in small, familiar groups.
R - RESPECT the protocols and culture of our area. Accept the new ways of travelling, which are put in place to keep ALL of us safe. Be kind to other people, do not judge, do not alienate or discriminate because of their choices. You do not know their situation, and until you do, compassion will be your most valuable action.
T - TOGETHER through SMART choices, we can all enjoy this amazing region.
---
Plan your Future Travels - Trip Ideas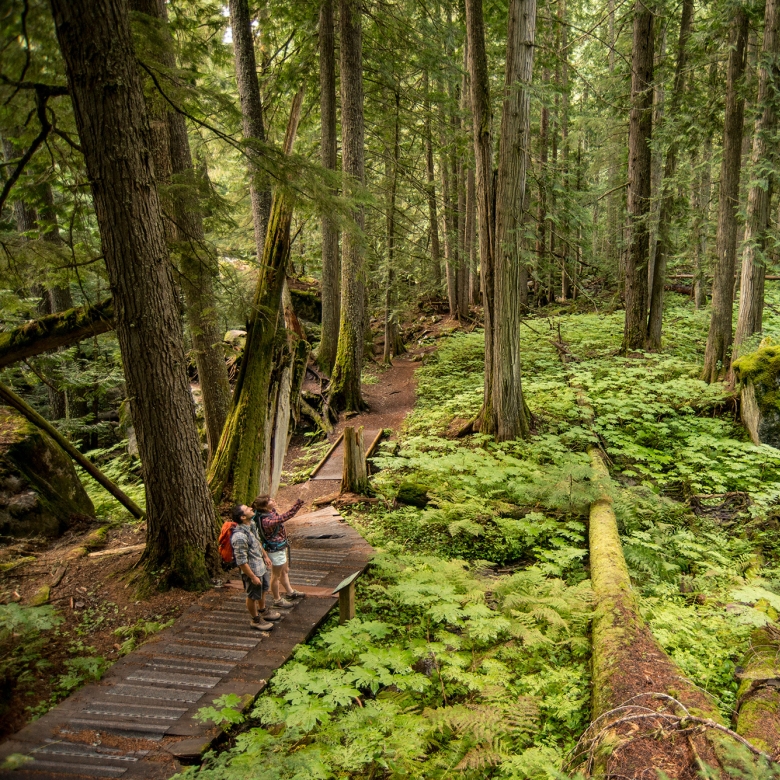 Responsible Travel
For generations, Kootenay locals have taken great care of the wonder that you see around you. We hope that you will help us continue to do so.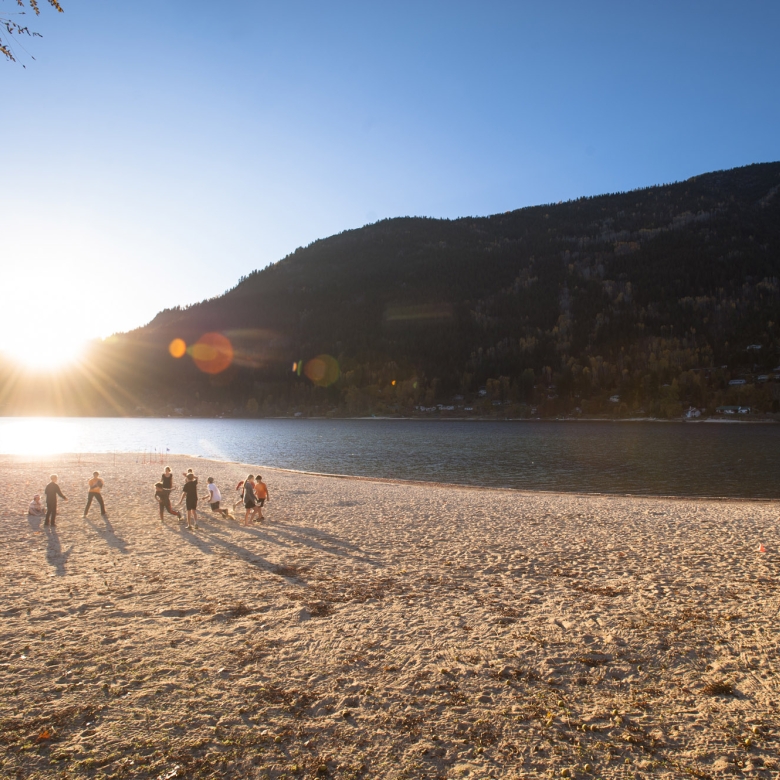 Parks and Beaches
For a mountainous region, parks are plentiful and surprisingly large, and often lakeside for spectacular scenery and views. From green grass parks to protected provincial expanses, there's something for everyone.
TRAVEL BOOK
Read our visitors guide online or order a copy of the official visitor's guide and map for our region.