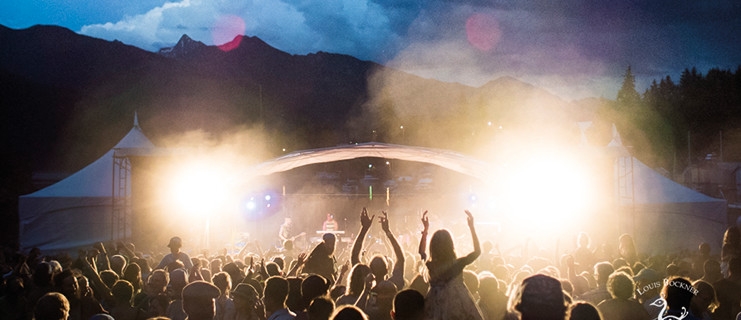 You are here
Music
More big name musical acts stop over here than any other place its size
From large theatres to intimate clubs to rural halls, the region punches above its weight in high-quality musical performances.
Nightlife
DJ sets and live bands can be enjoyed many nights of the week in Nelson at Spirit Bar (under the historic Hume Hotel), The Royal on Baker Street, Finley's Bar & Grill, and Bloom nightclub.
Dining
Many of the establishments in the area have live music that you can enjoy every night of the week. Enjoy your visits to the Library Lounge at the Hume Hotel, Falls Music Lounge at Savoy Hotel, Finley's, West Coast Grill, Red Light Ramen, BlueBelle Bistro, The Royal, Backroads Brewing, and the Kaslo Hotel Pub.
Festivals
The region is home to the world-famous Shambhala music festival near Salmo, and other great music festivals such as Blue Night, Kaslo Jazz Etc Festival, Nelson International Mural Festival, and Tiny Lights Festival in Ymir.
Culture
The famous "Kootenay vibe" runs through the arts and heritage of our region. With more heritage buildings per capita than anywhere else in British Columbia, Nelson's and Kaslo's culture can be seen in our historic and gorgeously-restored homes, shops and buildings.
See our annual events page and our events calendar for upcoming music in the region.