Zip (Line) Through the Kootenays at 100 KPH
Zip (Line) Through the Kootenays at 100 KPH
Zip (Line) Through the Kootenays at 100 KPH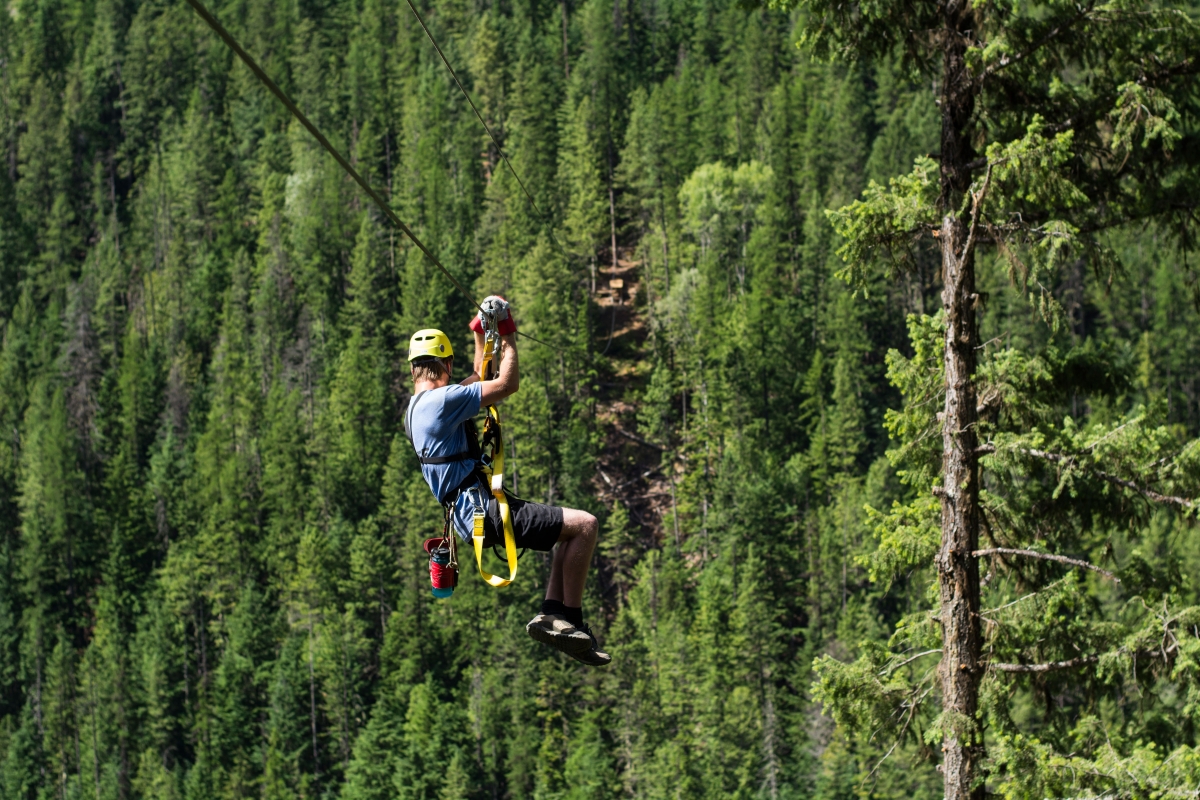 The adrenaline rush is real. You're 300 feet off (91.5m) the ground, travelling at speeds up to 100 kilometres per hour (62 miles) for up to 2400 feet (731m) at a time. That'll get your blood coursing through your veins!
Kokanee Mountain Zipline
What's so special about Kokanee Mountain Zipline? It's the Kootenays. You are doing this in our backyard. You're flying through the air, staring down the Purcell Mountain range as the zipline takes you through the valley four times. Four times you cross the canyon with the views up the valley and lake, "surrounded by awesome," as head guide Allen Rollin told me. 
Family-Friendly
How many family-friendly adventure tourism outfits are there? That is where owners Todd and Jay Manton come in. They considered setting the area up for a zipline adventure for over three years, carefully considering the best way to bring sustainable eco adventure tourism of this kind to the Kootenay Lake area. With a few successful ziplines under his belt, Todd joined forces with local design firm FD Design and Construction to design the zipline.
Ziplining Experience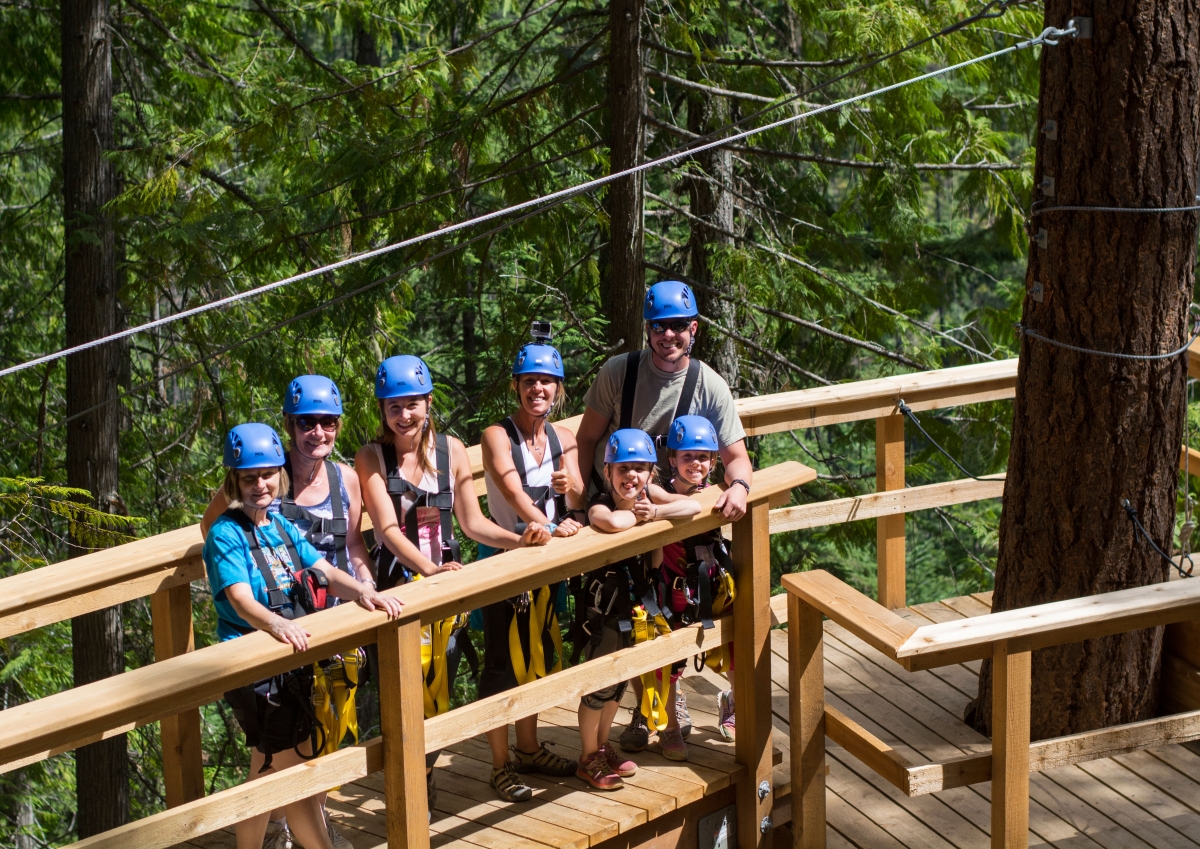 The ziplines are regularly full of really satisfied flyers. People are taken by the wilderness, by the enormous Ponderosa pines, by the sheer gorgeousness of the surroundings.
On top of that, of course, they're taken by the adrenaline rush they get, flying across our backyard faster than they drove along the highway to get out here!
It's perfectly safe, and even better, it's nearly an all-ages activity, with kids as young as 6 years old allowed to go, and the minimum weight only 50 pounds.
The harnesses keep you safely tucked in as you traverse, and, of the 6 ziplines, the first two are considered "practice lines" — you do have a chance to try things out, and then gently opt out if you decide this isn't for you. (Not that that happens often!)
Zipline This Summer — Open Until October 
Kokanee Mountain Zipline is open until October. It's just past Kokanee Creek Campground, up the Kokanee Glacier Service Road for about 2 kilometres.
See you in the trees!
Discover more related to this story
Category
Adventure Seeker
Family Friendly
Seasons
Summer
TRAVEL BOOK
Read our visitors guide online or order a copy of the official visitor's guide and map for our region.