You are here
Zip (Line) Through the Kootenays at 100 KPH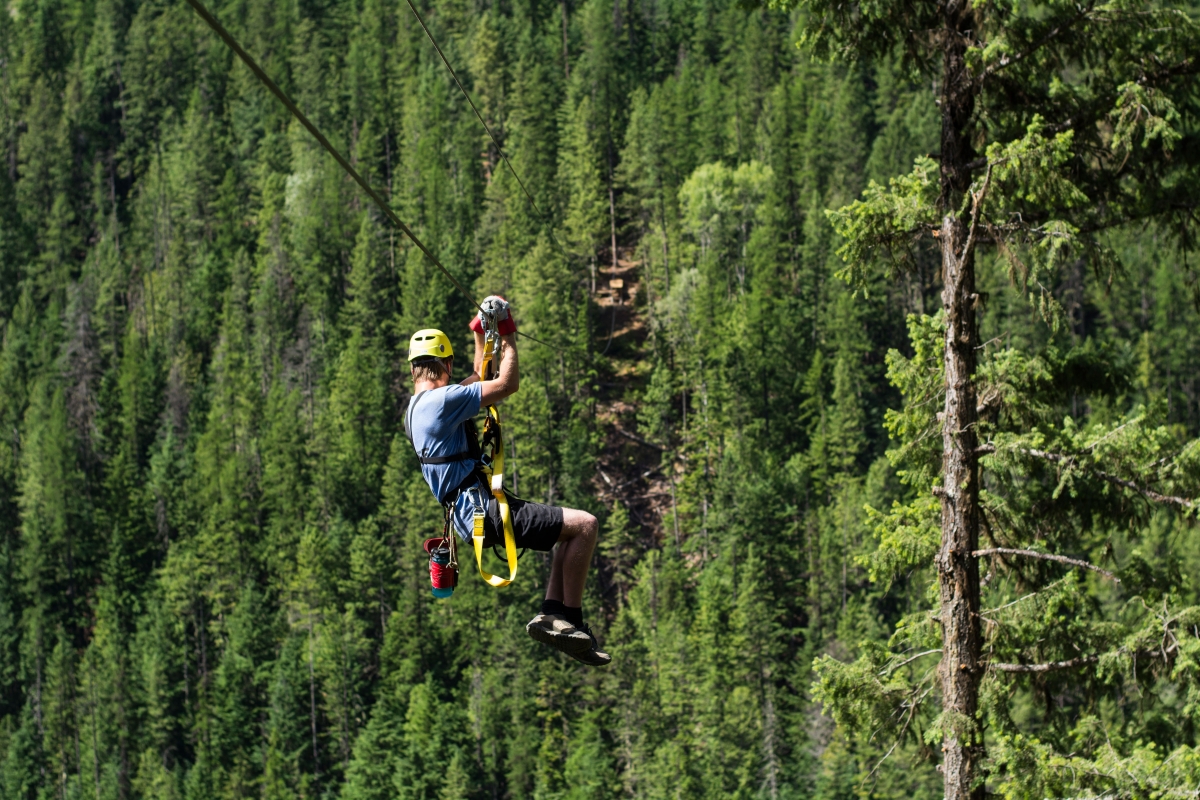 The adrenaline rush is real. You're 300 feet off the ground, travelling at speeds up to 100 kilometres per hour for up to 2400 feet at a time. That'll get your blood coursing through your veins and remind you of all the reasons you really, actually, when all is said and done enjoy having your feet firmly planted on the ground most of the time.
Surrounded by Awesome
But hey — Ziplines exist that are well over 7,000 feet long. There are ziplines that take you many more feet above ground. What's so special about Kokanee Mountain Zipline? Well, if we have to spell it out for you: It's the Kootenays, actually. You are doing this in our backyard. You're flying through the air, staring down the Purcell Mountain range as the zipline takes you through the valley four times. Four times you cross the canyon with the views up the valley and lake, "surrounded by awesome," as head guide Allen Rollin told me.
The Kootenay Lake area is home to many who fully appreciate adventure sports. For those of us who live here, it's nothing to go ski touring in the winter, rock climbing or backcountry hiking or kayaking all summer long. We regularly do triathlons, downhill mountain biking is part of our morning warm up routine and for many of us, the idea of a mud room sans gear that spills out into our living room would make us feel unbalanced.
Kokanee Mountain Zipline — Ready, Set, Go!
However, think about it: How many family-friendly adventure tourism outfits are there? According to Allen Rollins, we could use more. And that is where owners Todd and Jay Manton come in. They have been considering this area for a zipline adventure for over three years now, carefully considering the best way to bring sustainable eco adventure tourism of this kind to the Kootenay Lake area. With a few successful ziplines under his belt, Todd joined forces with local design firm FD Design and Construction to design the zipline and, as of mid-July, Kokanee Mountain Zipline was ready.
Happy Campers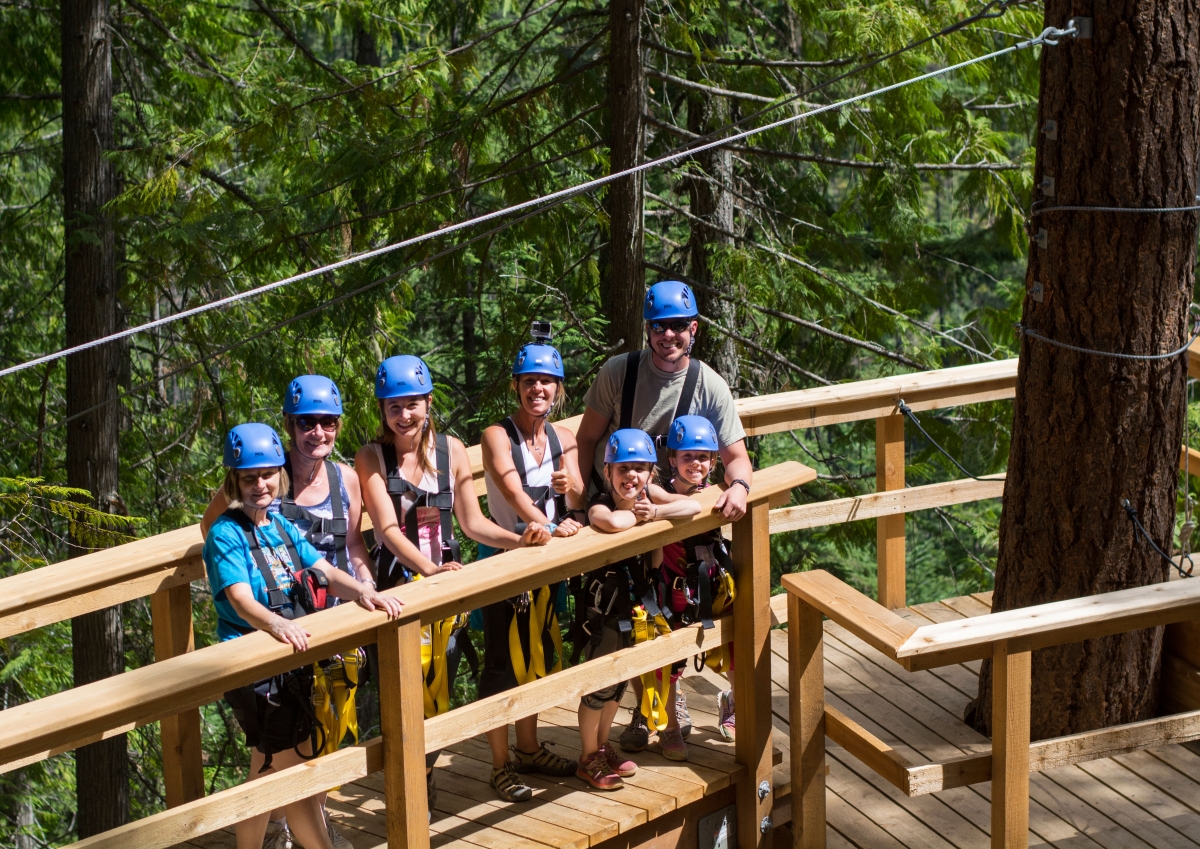 With happy campers all around, the ziplines have been full of really satisfied flyers so far. People are taken by the wilderness, by the enormous Ponderosa pines, by the sheer gorgeousness of the surroundings. On top of that, of course, they're taken by the adrenaline rush they get, flying across our backyard faster than they drove along the highway to get out here. And, on top of that, it's perfectly safe. It's a nearly all ages activity, with kids as young as 6 years old allowed to go, and the minimum weight only 50 pounds. The harnesses keep you safely tucked in as you traverse, and, of the 6 ziplines, the first two are considered "practice lines" — you do have a chance to try things out, and then gently opt out if you decide this isn't for you. Not that that happens often. Still. You can opt out easily after the first two lines.
Zipline This Summer — Open Until October
Kokanee Mountain Zipline is open this season until October, and plans to run 7 days a week. So take a drive a bit past Kokanee Creek Campground, up the Kokanee Glacier Service Road for about 2 kilometres and try it out this summer and/or fall. It's just one more way to see the Kootenay Lake area...and in this case, do so while trying not to alternately scream with joy, a tiny bit of oh-my-god-what-am-I-doing-yikes, and a large dose of exhilaration.
See you in the trees.
Lots of places to stay and other things to do in the area - visit our tourism website and enjoy!