Peak Experiences on the Powder Highway
Peak Experiences on the Powder Highway
Peak Experiences on the Powder Highway
Whitewater – Community love
Nelson, B.C., might be the coolest town along the Powder Highway. With 350 heritage buildings, Nelson retains its historic charm amid an artsy, welcoming population that values good food.
"We have more restaurants per capita than San Francisco," says Dianna Ducs, executive director of Nelson Kootenay Lake Tourism.
That love of food is apparent at Whitewater Ski Resort, where local, organic ingredients are found on creative lodge menus that go well beyond the burgers and fries of most ski resorts. The menus even sport a number of vegan and vegetarian options.
Whitewater is a small resort, with three chairlifts serving a vertical drop of 2,044 feet and 1,184 acres of terrain, but it feels much bigger. Hikeable backcountry abounds at Whitewater, with powder drops falling off nearby Ymir Peak (7,874 feet) and in Five Mile Basin to name two popular destinations.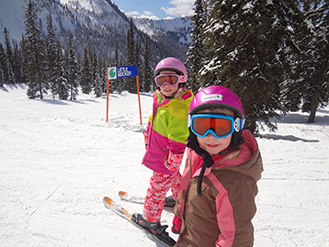 Most of all, Whitewater has a friendly vibe you won't find at most ski resorts.
"People say this place is like going home," says Rebeckah Hornung, sales and marketing director for Whitewater.
"We are a community based-resort," she says while sitting in the popular Coal Oil Johnny's Pub inside the funky Whitewater base lodge. "This whole lodge we're sitting in was built by volunteers."
John Nelson is a freelance outdoors writer based in Seattle. Follow his blog at skizer.org.
This article was pulled from the Spokane-Review, January 20, 2017
Top photo by Sean Cameron, Whitewater photo by Fiona Beutel
Discover more related to this story
Category
Adventure Seeker
Seasons
Winter
TRAVEL BOOK
Read our visitors guide online or order a copy of the official visitor's guide and map for our region.