How To Spend 24 Hours In Nelson, BC
How To Spend 24 Hours In Nelson, BC
How To Spend 24 Hours In Nelson, BC
Photos by, and story based on work by: Leigh McAdam of HikeBikeTravel.com
For a small city of 10,000 perched on the side of mountain, Nelson, British Columbia delivers an amazing range of activities—from outdoor adventures through to the arts, galleries, culture and dining.
But how can you best spend 24 hours and see as much of Nelson BC as possible?
Image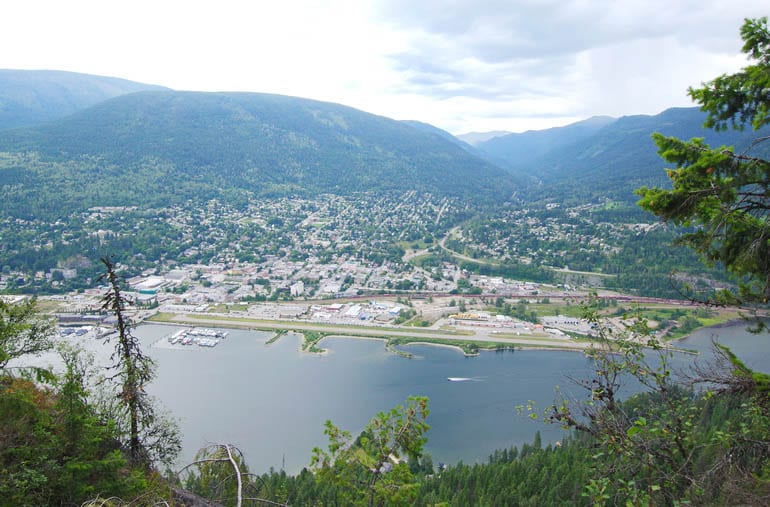 A view of Nelson built into the side of a mountain
Step 1: Great Accommodation
First, check in at The Adventure Hotel where you'll find modern rooms in a variety of configurations at a very good price. Another top choice is the historic Hume Hotel, built in 1898. Both locations are within a block or two of fabulous restaurants and the wonderful Baker Street.
Image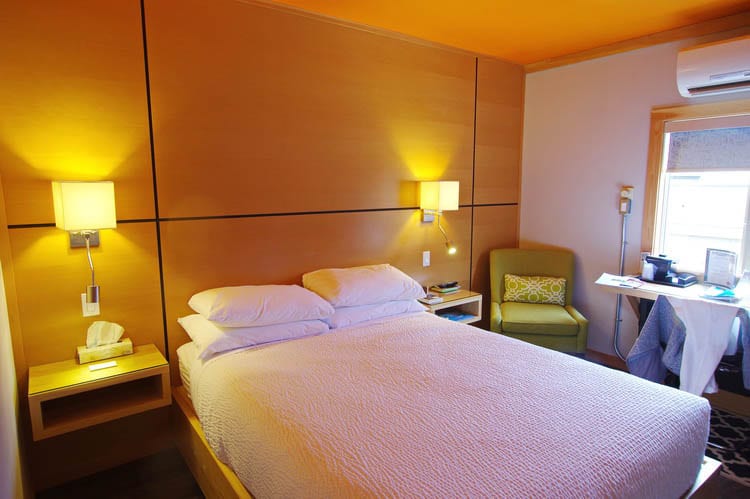 Our room at The Adventure Hotel
Step 2: Delicious Dinner
Wander up the hill and have dinner the first night on the outdoor patio of Pitchfork. With white lights and flower filled planters, you can sit back with a drink and delicious food, and enjoy the view down the newly renovated Hall Street.
Image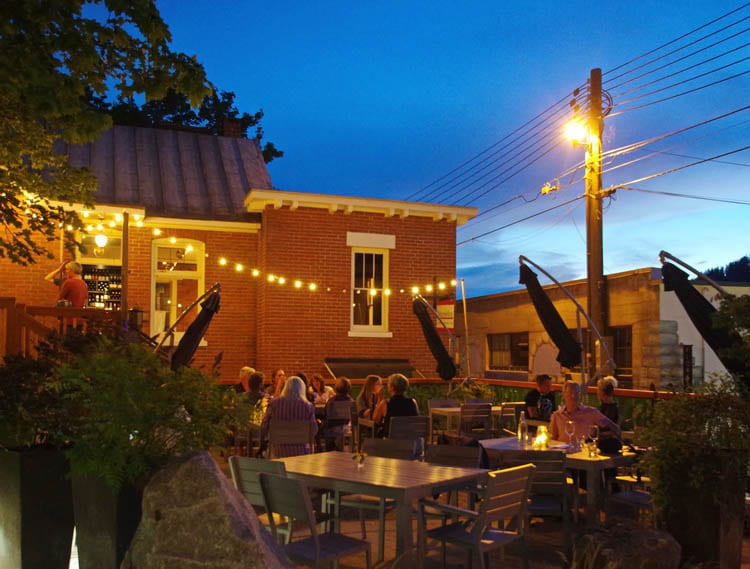 Step 3: Morning Coffee Fix
The next morning head for the famous Oso Negro Café, a fixture on the Nelson scene since 1993. Hopefully you'll get a sunny day so you can sit outside with your coffee and homemade baked good, surrounded by flowers and listening to the water gurgle out of fountains. Timing is everything as it's popular and so are lineups, but the line moves extremely quickly.
Image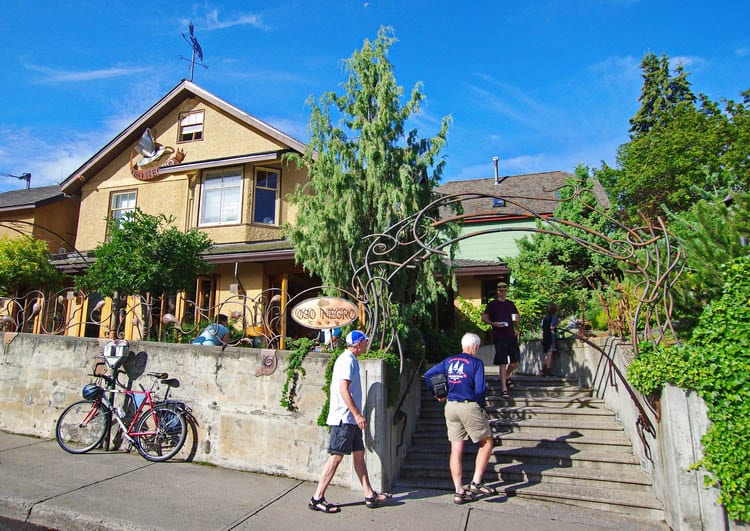 Step 4: The Famous View of Nelson BC at Pulpit Rock
Then while it's still cool, head for the Pulpit Rock trailhead on the other side of the lake. Do the steep 1.8 kilometre hike and you'll really feel like you've earned the best view in town. Once at Pulpit Rock you also get a sense of how the town of Nelson is laid out – and there's a great view of Kootenay Lake. For those wanting even more of a workout continue steeply up the Flagpole Trail and do a 2 kilometre loop. Still want more? Take the 3.3 kilometre one way CBC Tower Trail and then carefully retrace your steps all the way down. Expect the Pulpit Rock hike to take 75 – 90 minutes for a round trip, depending on your speed and how long you linger on top.
Image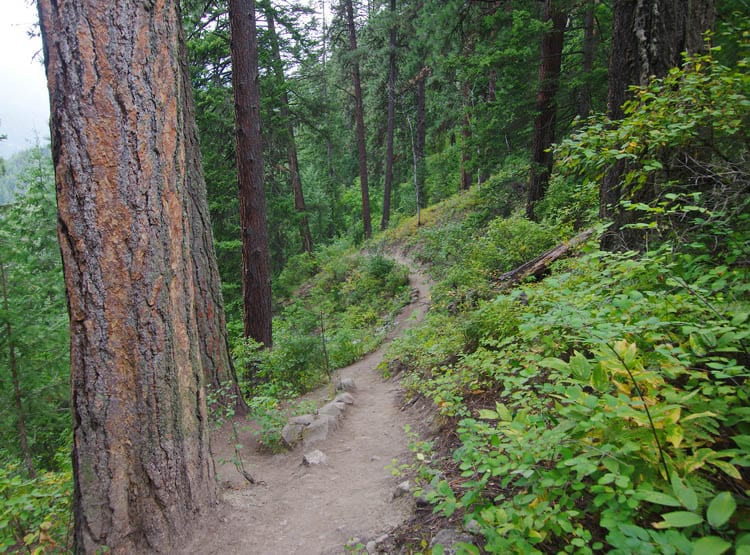 Image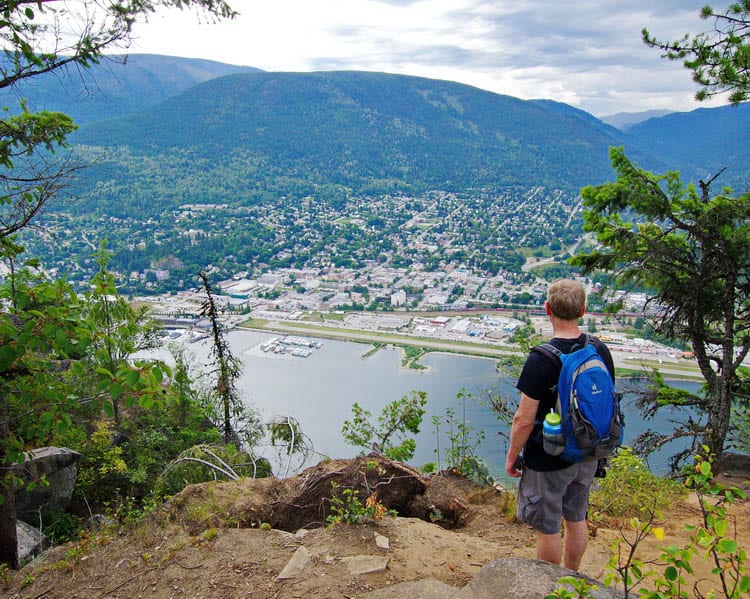 Step 5: Lunch Options Galore
Next head to Baker Street for lunch and choose of the many independent cafes or restaurants – preferably with an outdoor patio. Cantina del Centro, a Mexican restaurant was highly recommended to us but we decided on another caffeine hit, this time at Empire Coffee beside the Adventure Hotel. Both coffee and baked goods were first rate.
Step 6: Explore The Heritage
Plan to spend the next few hours doing the Heritage Walking Tour. Though there are over 350 heritage buildings in town, the map put out by the The Nelson Museum, Archives & Gallery (visit the museum if you have time) describes 33 buildings with the bulk of them located on Baker Street between Kootenay and Hall Streets. Most of the buildings hail from the early 1900's. You'll see architecture running the gamut from Edwardian Classical with Richardsonian Romanesque features (McCullough Building) to Beaux Art Classical Revival (Canadian Imperial Bank of Commerce and Bank of Montreal), Mission Revival (Wood Valance Building) to Queen Anne Commercial (Houston block) to Boomtown Wooden False Front (Bellamy's Grocery). Combined they add a tremendous amount of colour and character to the city.
Image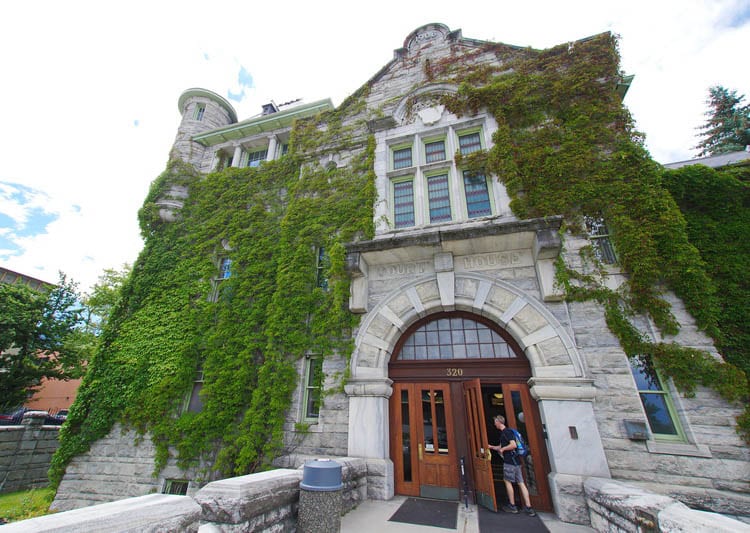 Shoppers will enjoy wandering through the diverse selection of boutiques found on Baker Street.
Image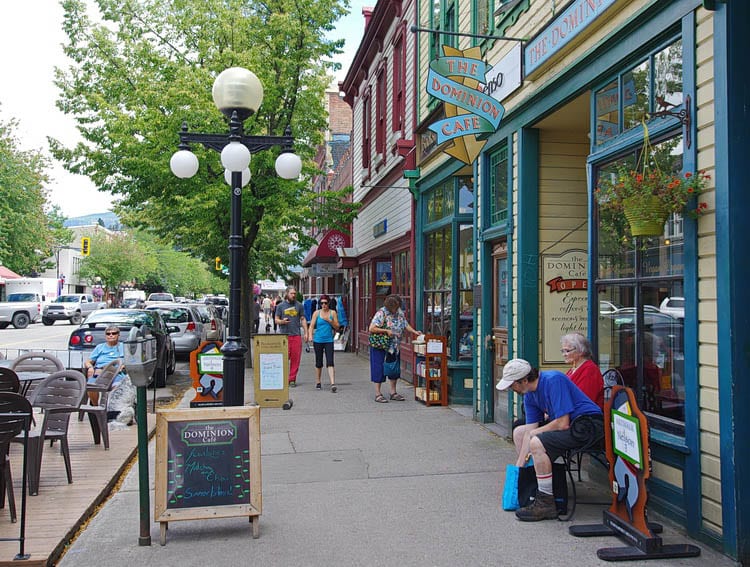 Step 7: Meander Uphill
After the heritage tour you can tackle the Uphill neighbourhood running behind Nelson's downtown core. The overriding impression is one of awe. In places, it's incredibly steep. And in summer lots of colourful houses with flower gardens filled to the brim will stop you in your tracks. Looking at the streets makes you wonder how anyone can get around in the winter after a snowstorm. Some must ski or toboggan into town!
Image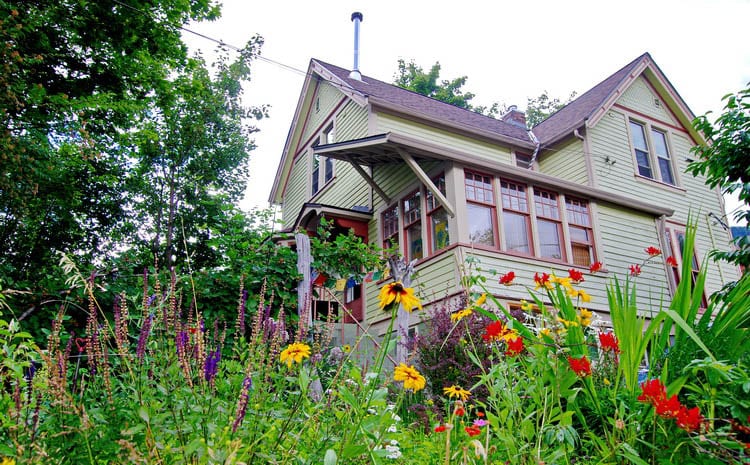 Step 8: The Beautiful Waterfront
The last stop before before dinner is a walk down to the waterfront. Even when a storm blows in, the view is incredible.
Image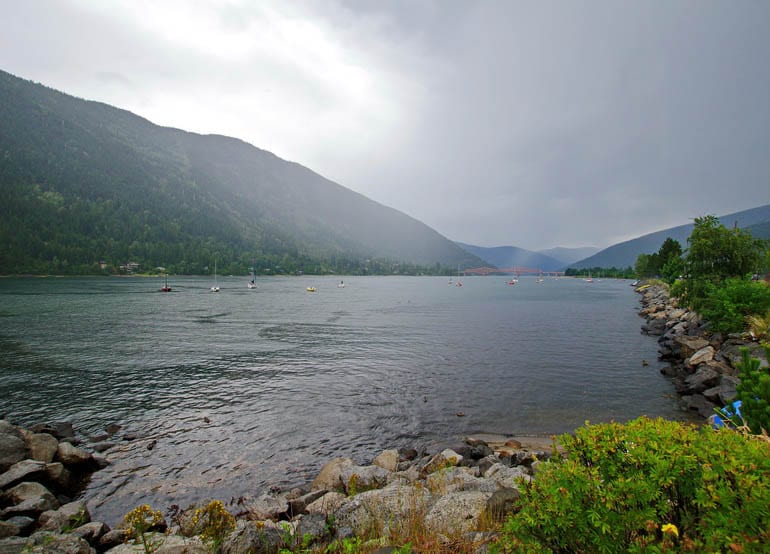 Step 9: Pitchfork for Dinner
Pitchfork Eatery is nestled along I.O.D.E Park at the end of Hall Street.  Many who visit Nelson are in awe at the calibre and sophistication of the restaurants. For a small town we are very lucky to have such quality—and variety.
Image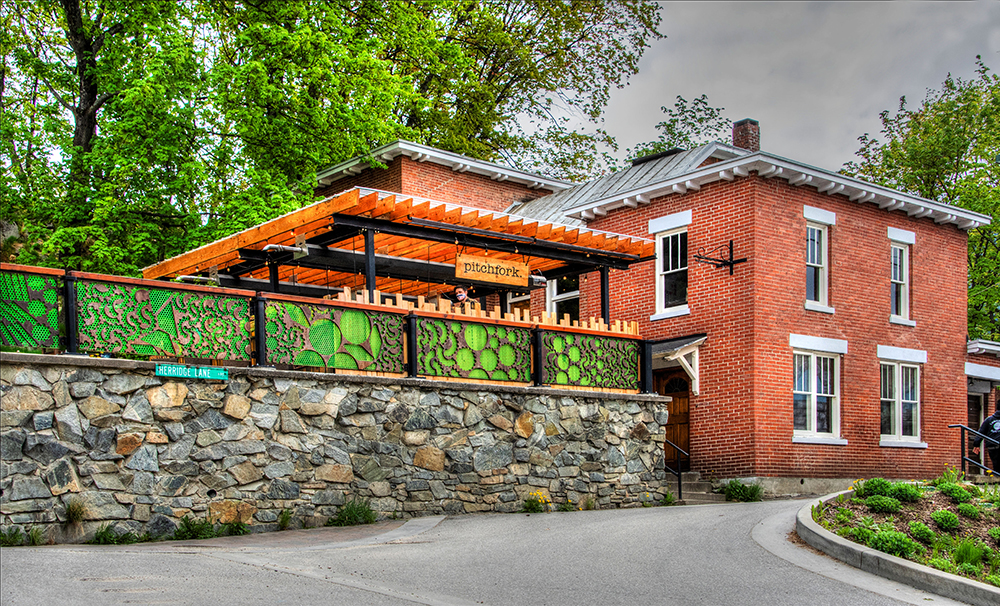 24 hours is up!
Nelson offers both adventure lovers and cultural travelers plenty of reasons to visit. When are you going to come and spend 24 hours (or more) with us?
Read this stroy and more on HikeBikeTravel.com
Discover more related to this story
TRAVEL BOOK
Read our visitors guide online or order a copy of the official visitor's guide and map for our region.