Historical Hotspot: Lardeau Valley Historical Centre
Historical Hotspot: Lardeau Valley Historical Centre
Historical Hotspot: Lardeau Valley Historical Centre
Step back in time and visit the incredibly well preserved Lardeau Valley Historical Centre, about a forty minute scenic drive north of Kaslo. It showcases an extensive collection of artifacts including perfectly preserved hand farming equipment, turn of the century home goods, First Nations artifacts, and historical photos of the area and its people. 
Nelson Kootenay Lake Tourism was happy to help with the evolution of the Lardeau Valley Historical Centre by helping fund the relocation of the Centre's sign and the addition of the "Tourist Station' which will provide tourist info outside of the Centre's visiting hours.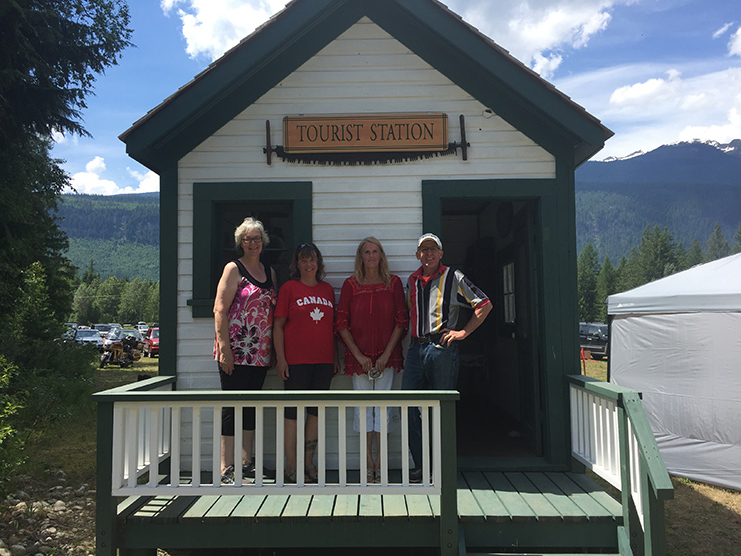 The Lardeau Valley is historical land to numerous First Nations tribes including the Ktunaxa, Qatmuknek, Sinixt, and Secwepemc dating back 12,000 years. A collection of artifacts, such as arrowheads and spearheads, can be found at the Centre. The collection was donated by a fellow who worked the railroad line from Grand Forks to Crowsnest Pass and collected small artifacts found along the rail line. In talking with local archaeologist Wayne Choquette about the collection, he said, "it's a big compendium...an amazing collection." 
Although the collection is extensive, Choquette brings up the point that the artifacts are not only from Lardeau Valley but from up and down the Kootenay region with no record of exactly where these artifacts are from. It is a rather large issue for archaeologists like Choquette whose work hinges on the locations of these finds. "Still though, an amazing collection," says Choquette. 
The Lardeau/Meadow Creek area, like most settled towns in the Kootenays, has its roots in mining during the late 1800s. After the rush of panning for gold and other minerals ended, the region quickly became cultivated with crops and orchards. Samples of equipment used to mill and care for the land, such as an oxen yoke, are on display at the Centre. The non-motorized farming artifacts exemplify the amount of grit and sweat that it took to make a living in these mountains only 80 years ago.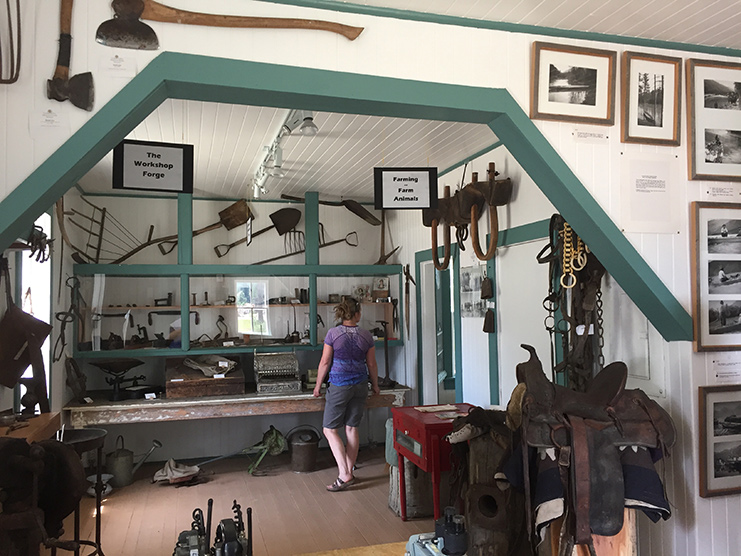 In talking with locals, it seems that it wasn't all work and no play. Roy Lake, a born and raised local of the area, told a story of another local named Hugh from back in the day who cleared many acres of land. "A tough job," Lake explained. However, Hugh always got a kick out of packing the tree stumps with a hearty amount of dynamite. "You would see them just pop off stumps into the lake. There was always a little gleam in [Hugh's] eye."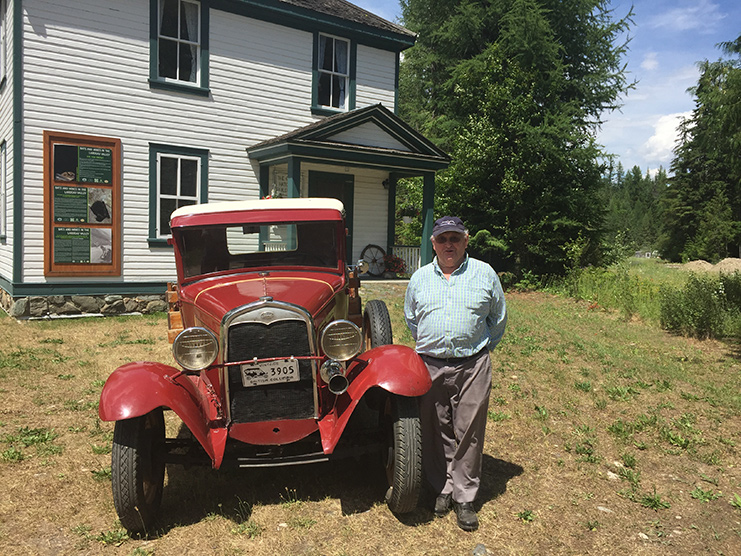 Lake has seen the area transform over the decades that he has lived there. He remembers when his father bought their first motorized vehicle, a red truck they used to transport produce. Previously, he used a horse and carriage. When Lake's father was backing up the truck one day, it started to slip over a bank. Out of instinct, Lake's father pulled up on the wheels as if they were reins and shouted out "Whoa! Whoa!" to horses that had been replaced by a motor. Lake chuckles, "Everyone was fine, and we got a story out of it." 
Although the region is small in population, Lardeau Valley is rich with colourful history and wonderful locals. Experience it for yourself at the Lardeau Valley Historical Centre.
Discover more related to this story
TRAVEL BOOK
Read our visitors guide online or order a copy of the official visitor's guide and map for our region.