Breathe, Take It All In - Nature
Breathe, Take It All In - Nature
Breathe, Take It All In - Nature
What do lush temperate rainforests, a deep snowpack, glaciated peaks and clear clean lakes have in common? These breathtaking forces of nature are interconnected and readily accessible in the Kootenay Lake region. 
Nestled in the southeastern corner of British Columbia, Kootenay Lake is cradled between the Selkirk and Purcell Mountains. The tall alpine peaks capture significant moisture from the Pacific, resulting in snow accumulation in excess of 40 feet during the winter. This deep snowpack often persists up high until early summer, and along with glaciers in Kokanee Provincial Park and Goat Range Provincial Park, feed streams, creeks and waterfalls below. 
Image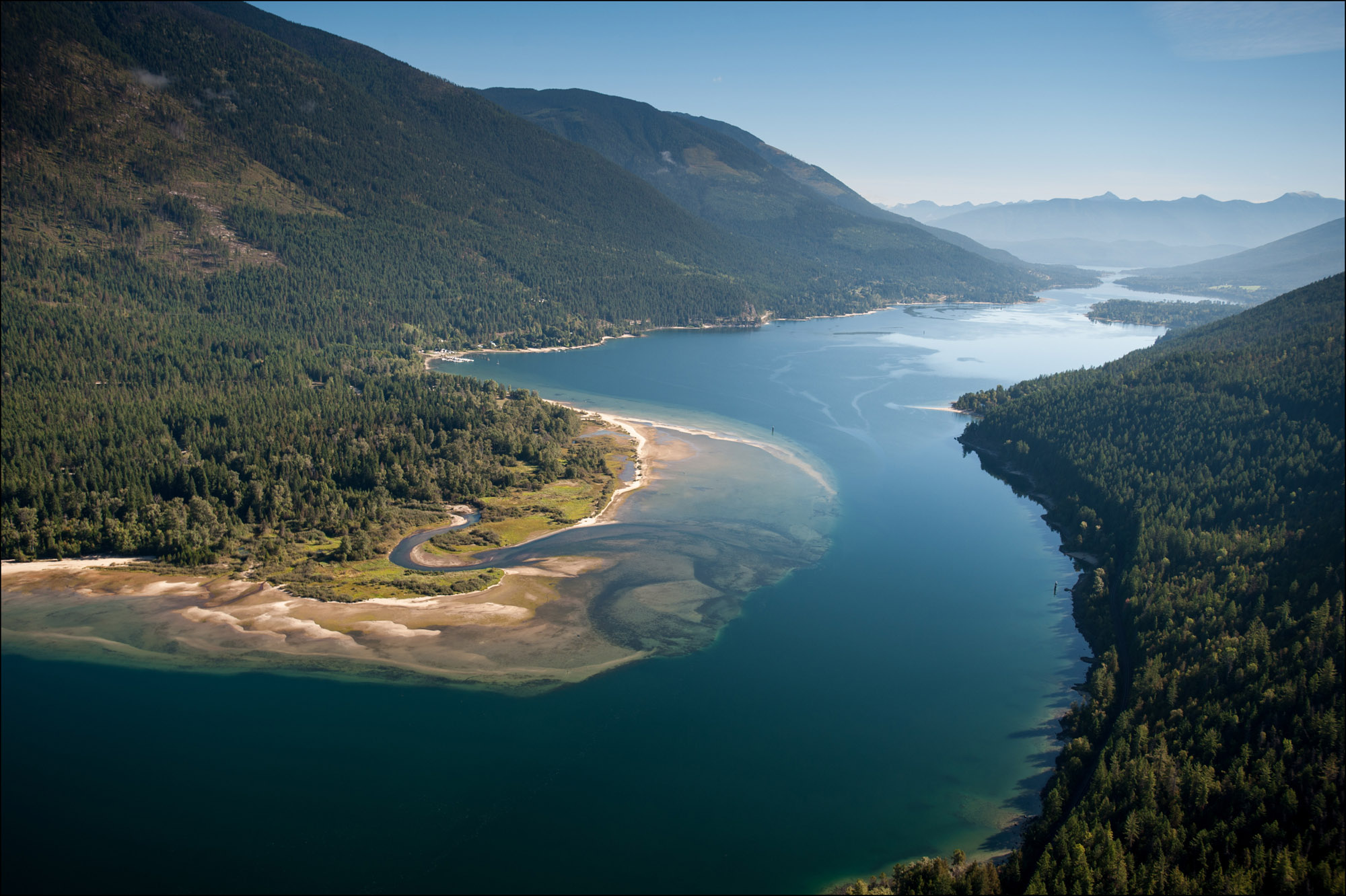 Come spring and summer, this moisture encourages a diversity of vegetation, including beautifully preserved awe-inspiring inland temperate rainforests. Giant rhododendrons blossom in well-saturated areas along the shores creating magical walks, with some locations accessible only by boat. Enormous cedars and hemlocks with trunks over fifteen feet in diameter reach towards the sky, draping the underground with their branches. Bathed in shadows and nourished by alpine streams, the forest floor is a mossy, fertile wonderland. Crisp, cool air is tinged with the scent of these giant evergreens, while the raw wilderness inspires an instinctual connection and respect for nature. 
The topography of the Kootenay Lake region is a unique combination of fertile valley bottoms and rugged mountain peaks. Down by the water, at an elevation of approximately 530m, the warm weather has time to work its magic and nourish gardens, crops, and all sorts of vegetation. Deciduous trees including willows, cottonwoods, maples, birch and aspen all make their home through the region. As you climb into the alpine, these colourful trees give way to larches, spruce, pines, firs and other evergreens that purify the air and dominate the landscape. With peaks exceeding 2700m, the mountains support glaciers and alpine lakes, while the elevation relief creates staggering views from high above or down below. 
Lush forests create an ideal environment for a wide range of animals, including grizzly and black bears, deer, and various songbirds. Resident Kokanee salmon and the largest species of rainbow trout in the world, the Gerrard Trout, make their home in Kootenay Lake, while the prehistoric white sturgeon is known to lurk far below.  
Travel Ideas
By: John Bowden | Cover photo: @jayshantz
Discover more related to this story
Category
Trip Ideas
Adventure Seeker
Seasons
Spring
TRAVEL BOOK
Read our visitors guide online or order a copy of the official visitor's guide and map for our region.