4 Awesome Ways to Enjoy Kootenay Lake This Summer
4 Awesome Ways to Enjoy Kootenay Lake This Summer
4 Awesome Ways to Enjoy Kootenay Lake This Summer
Summer is beautiful, but too often it's gone before you know it. To fully enjoy the amazing weather we encourage you to get out on the cool, fresh waters of Kootenay Lake. Here is a list of some awesome adventures that you can enjoy on the water!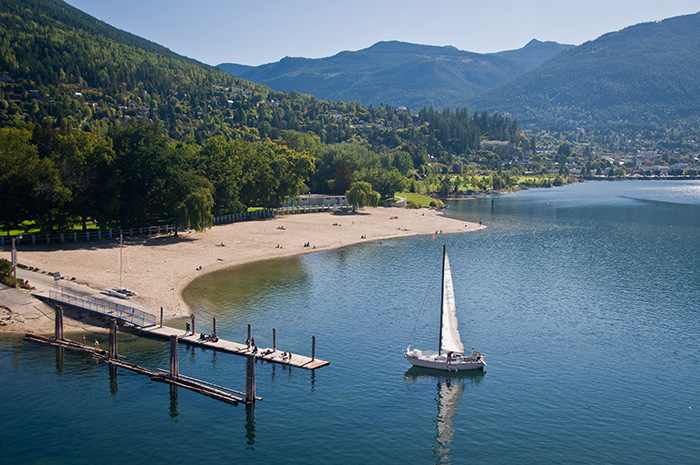 1) Explore the Beaches
Soak up the sun and chill out in the pristine Kootenay water this summer. The Kootenay Lake region boasts a number of beaches that are clean, clear and rarely crowded. Kokanee Creek Provincial Park is a great place for families as this beach hosts a large sandbar perfect for wading. Looking for a quick trip, head down to Nelson's Rotary Lakeside Park and lay out a towel to enjoy the classic Nelson view of the Big Orange Bridge (BOB). Up the Lake in Kaslo, is Vimy Park and Kaslo Bay Park the perfect spots to relax in the sand and take in the gorgeous Selkirk and Purcell mountain ranges.   
2) Rent Stand-Up Paddleboards, Kayaks, and Boats
The lake may not have the waves, but that doesn't mean you can't get on a board this summer. Explore the untouched shores of Kootenay Lake at your own pace on a stand-up paddleboard or boat. No need to invest in equipment; you can rent all the gear you need at Nelson Paddleboard & Kayak Rentals, and launch right at the Prestige Lakeside Resort marina. If you're interested in renting a power boat, check out Nelson Boat Rentals. Heading up the lake to Kaslo? No problem. Check out Kaslo Kayaking, part of Kaslo Adventure Centre, to rent all your paddle board needs.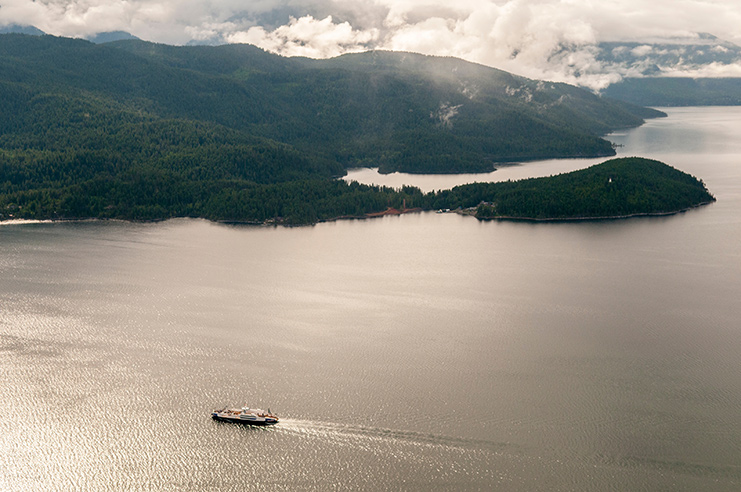 3) Balfour Ferry
No sweat necessary for this venture. Walk or drive on to the world's longest free ferry ride. Located in Balfour, about a thirty-minute drive from Nelson and Kaslo, the Kootenay Lake Ferry crosses the lake and ports in Crawford Bay. The ride is mellow, lasting thirty-five minutes, and the sights of the Purcell and Selkirk Mountain Ranges are glorious. Plus, you can take the edge off the summer heat by catching some crisp lake breeze free of charge. Grab a fresh pastry and beverage at the Old World Bakery on the Balfour landing before your excursion.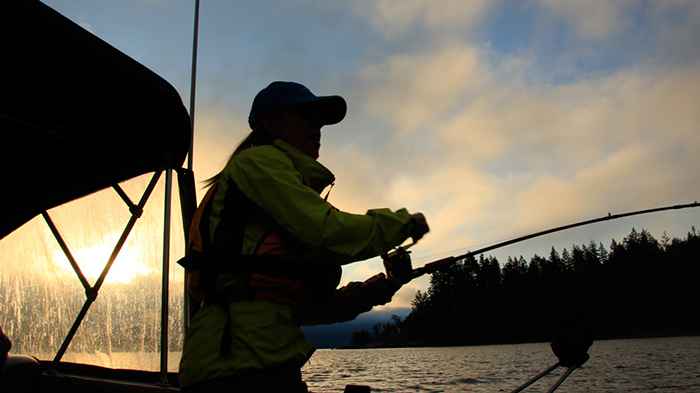 4) Fishing Charters
Cast a line, soak in the landscape and experience all that Kootenay Lake has to offer. The lake hosts a variety of catches including the trophy-nabbing Gerrard Rainbow Trout, Bull Trout, and catch and release Kokanee Salmon. The perfect way to relax on the water and still reel in some amazing memories. Book today with a local fishing charter: Reel Adventures Sportfishing and Kootenay Wild. 
Enjoy everything the Kootenay Lake region has to offer and get out on that water.
Discover more related to this story
Category
Trip Ideas
Seasons
Summer
TRAVEL BOOK
Read our visitors guide online or order a copy of the official visitor's guide and map for our region.