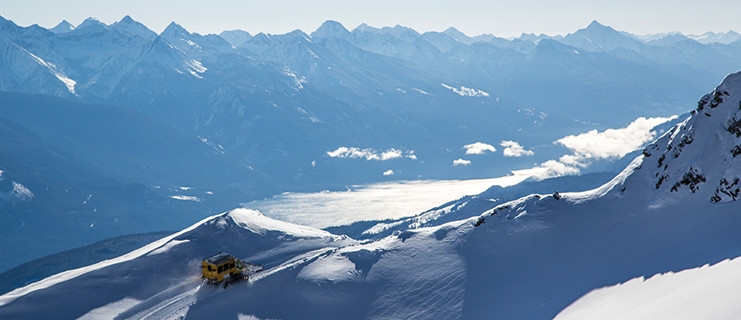 You are here
Cat and Heli Skiing
Backcountry Skiing Adventures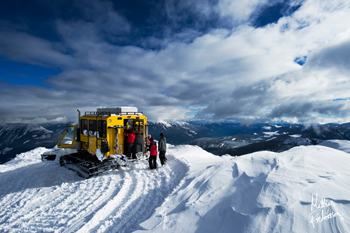 Our deep snow and steep vertical attracts pro skiers, snowboarders, heli-skiiers and ski-touring fanatics from around the world. We have more Cat Ski operations here than anywhere else—appropriate because cat skiing was born here in 1975 with Selkirk Wilderness Skiing (now Selkirk Snowcat Skiing).
From the easily-accessed peaks outside the Whitewater ski area, to the remote alpine bowls of Kokanee Glacier Provincial Park, to the mystic Monashees and rugged Selkirk mountain ranges, adventure awaits.
Heli-Skiing
Access incredible scenery and virgin powder through heli-skiing with Stellar Heli Skiing or Snowwater Heli Skiing. Experienced guides can take you on everything from long powder descents to slalom runs through old-growth tree glades. They also offer training and avalanche checks to help ensure your adventures are safe.
Cat-Skiing Near Nelson and Kaslo
As the Cat Ski Capital of the World, the region offers incredible snowcat-accessible terrain, serving up wide bowls, 360-degree vistas, and day-long vertical drops of up to 18,000 ft or more.
Operators include:
Baldface, host of the Red Bull Supernatural event
Retallack, one of the first operators to gain the exclusive 4-Key Green Key rating for environmental sustainability
Selkirk Wilderness Skiing, where it all began
White Grizzly, where you will experience an intimate adventure with well trained guides and diverse terrain.