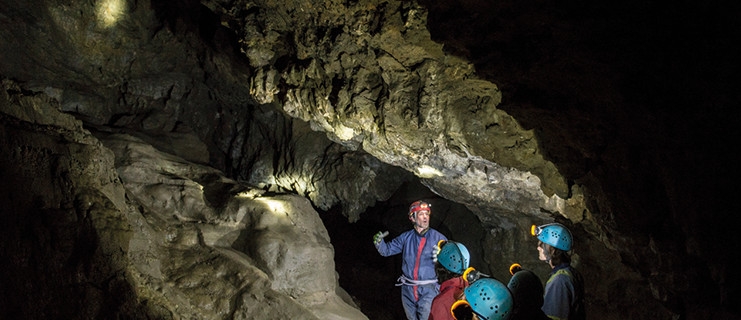 You are here
Caving
Cody Caves, An Unforgettable Adventure
Cody Caves, located just above Ainsworth Hot Springs, have a labyrinth of limestone caves and an impressive array of ancient calcite formations—the result of 170 million years of flowing water and dissolved rock.
Recently re-opened, Cody Caves offers tours by qualified guides with more than 18 years of experience. Tours vary from shorter family-friendly tours to multi-day adventures for experienced cavers. Reservations are required.
As they note on their website, "Take Nothing But Pictures. Leave Nothing But Footprints. Kill Nothing But Time."
Contact Cody Cave Tours at 250-359-2283 to book your tour.