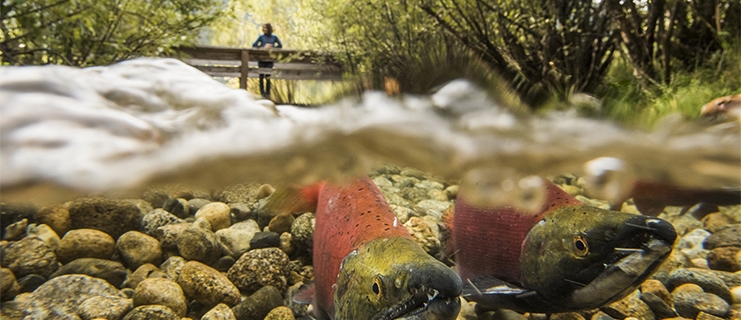 You are here
Salmon Spawning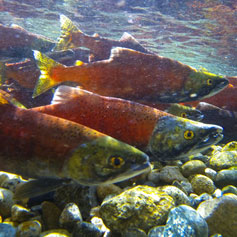 August brings you the chance to watch thousands of spawning salmon head up the waterways to release their eggs into the water.
The Kokanee Glacier Provincial Park is one of the top spots to experience the spawning mayhem. Meadow Creek spawning channels are also very active and produce between 10–15 million fry annually with mean egg-to-fry survival rate of 45%. There are fisheries staff on site during the spawning season which is August through October.
For more information on Kokanee Salmon spawning contact the Kokanee Creek Visitors Center.