Fall Experiences
Fall Experiences
Fall is a magical and relaxing time around Kootenay Lake. From mid-September through to early November, brilliant autumn colours decorate the beautiful East Shore and the mountain heritage towns of Nelson and Kaslo. Mild temperatures slowly give way to cooler activities while alpine peaks tempt eager skiers and attract photographers capturing the spectacular sights.
The cool crisp air is ideal for strolls on historic main streets and shopping. Warm up with a meal or beverage at a funky brewery, restaurant or charming cafe. Patios are a huge part of our friendly culture, and still catering to outdoor diners which keeps the streets a buzz morning to night. 
Check out the diverse selection cultural attractions all across the region or chill out at a spa or relax in a cozy room, and slow down after a busy summer and embrace our fall.
Relax To The Max
ENTER TO WIN a local package from our boutique businesses!  The contest runs until November 30, 2022. Good luck and we hope to see you soon!
 

Touring App

Fall is a fantastic time of year to experience the Kootenay Lake Road Trip App. Both the Driving Tour and Mural Tour can be enjoyed whether there is rain or shine. So slap on a hat or pop open an umbrella and learn about what our region has to offer.
Daily Events
Kootenay Lake has an abundance of daily and annual events happening in the Fall. There's Kootenay Pride, Tiny Lights Festival, Kootenay Beer Festival, Markets, and much more. Check out the Kootenay Calendar to see what's happening. Come find awesome. #FindingAwesome
Image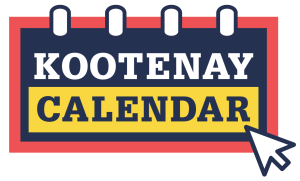 TRAVEL BOOK
Read our visitors guide online or order a copy of the official visitor's guide and map for our region.