Best Fall Colours in the Kootenays
Best Fall Colours in the Kootenays
Best Fall Colours in the Kootenays
The arrival of cooler temperatures each fall signals the beginning of a colourful change in seasons that can last up to three months (September – November). Few places in British Columbia offer a more kaleidoscope combination of foliage than along Kootenay Lake. 
With a backdrop of steeply forested evergreen slopes, the charming waterfront towns of Nelson and Kaslo become even more attractive in the autumn. Mild temperatures mean that verdant greens give way to a slow transition of bright yellows, oranges and even reds. Although the region lies within an inland temperate rainforest, creating a lush environment for coniferous trees, it's the deciduous ones that steal the show each fall. 
So just what are those leafy trees that put on their finest bright colours? Aspen, birch and cottonwood are the most common species. Their fine round leaves turn to glowing shades of yellow and gold before dropping to the ground. You'll find them around the lake, rivers, streams and reaching up montane slopes towards the subalpine region. 
Larches can also be found in higher elevations, with their unique soft needles turning bright gold each fall. All kinds of shrubs and wildflowers fill in the gaps between trees and close to the ground. A walk on Nelson's rail trail or Kaslo's waterfront and river trail are ideal spots to appreciate a delicate balance of vegetation.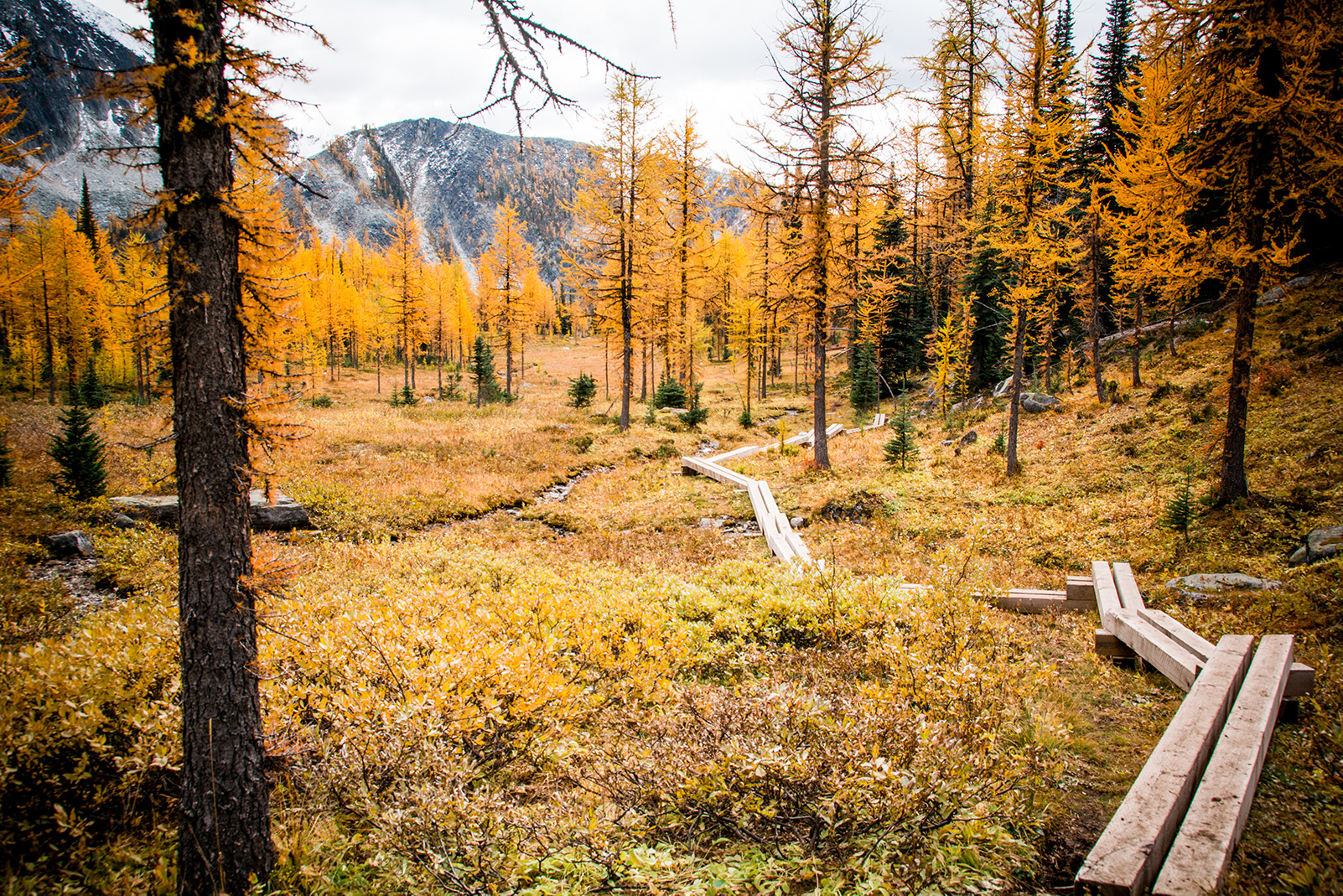 But what really makes fall spectacular is the combination of non-native trees that decorate the communities around the region. A longstanding desire to beautify towns is visible in the grand oaks and maples that line downtown streets and parks. Their overhanging branches create a dense canopy that turn brilliant shades of red and orange. Set against a colourful tapestry of heritage homes, the effect is delightful in the autumn. 
Nelson's Rotary Lakeside Park doubles as an arboretum and is best appreciated in the fall. Evergreens including Giant Sequoias, Western Red Cedars, Dawn Redwoods and Norway Spruce offer different shades of green all year long. Norway Maples, Silver Maples, Weeping Willows, Black Walnut, Sycamores, Red Maples, Mountain Ash, Oaks and more are spread throughout the park and boast their own signature tone and peak time of transition.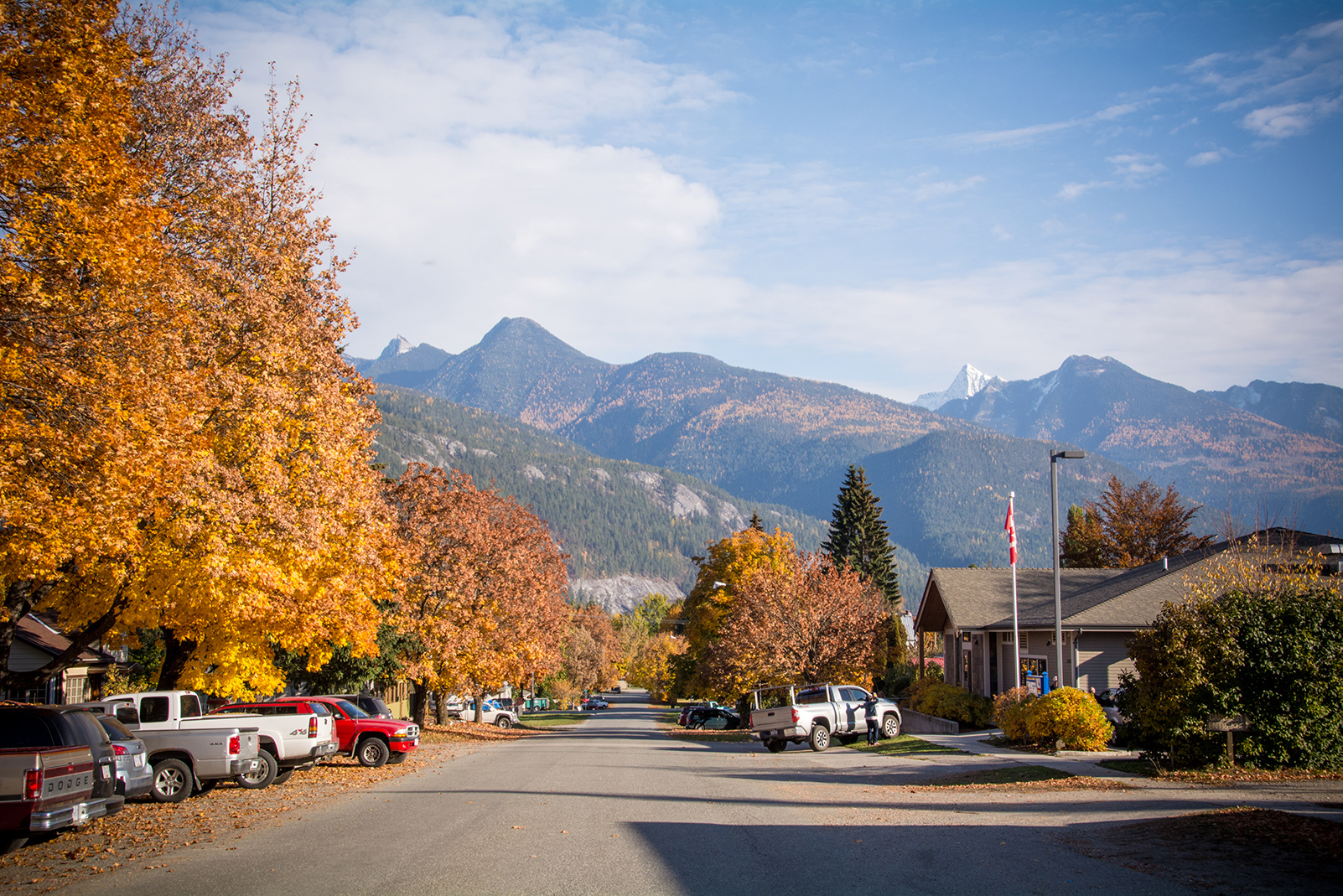 The rich variety of trees and shrubs in Nelson, Kaslo and other Kootenay Lake communities is complemented by a strong streak of gardening. Italian settlers in particular have left a lasting legacy with their affinity for fruit trees. Small orchards are still present in some parts of town and add to the vibrancy of the fall colours. Apples, pears, plums, cherries, apricots and nectarines are some of the many varieties in the region.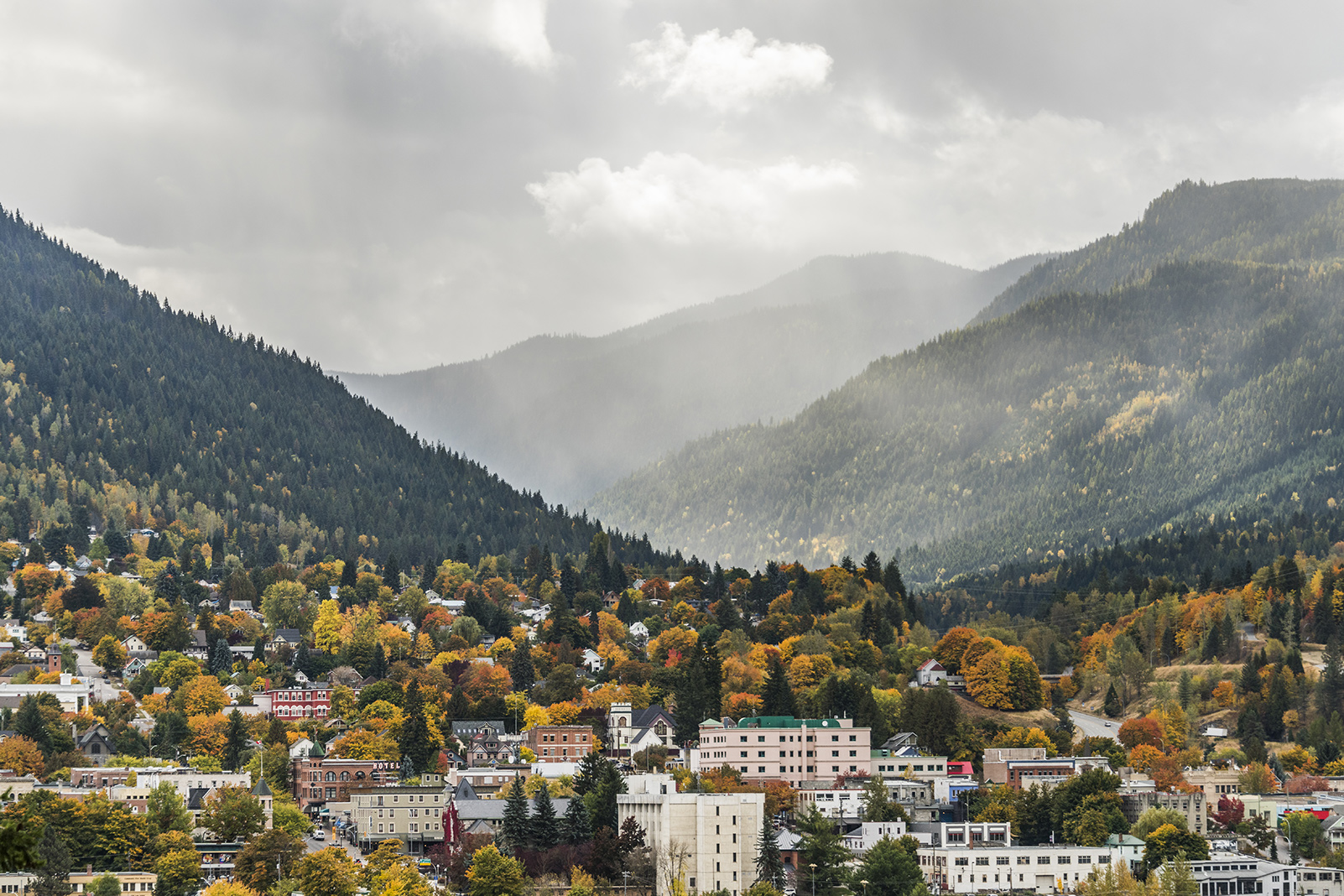 The steeply pitched mountains that rise out of Kootenay Lake provide a naturally stunning backdrop for the fall show. The panoramic views are particularly potent from the water where you can spot leafy trees that have taken up residence in avalanche paths. Unlike eastern forests that can be uniformly deciduous, the predominant coniferous trees in the West Kootenays means that there is a dense backdrop of green evergreens to complement the bright autumn hues. 
Whether you're a keen leaf-peeper or just enjoy strolling along charming streets and parks, you'll find that a trip along Kootenay Lake is a memorable and colourful fall destination.  
Come find awesome this fall!
#findingawesome
 
Discover more related to this story
TRAVEL BOOK
Read our visitors guide online or order a copy of the official visitor's guide and map for our region.