Kootenay Pride Weekend in Nelson BC
Kootenay Pride Weekend in Nelson BC
Kootenay Pride Weekend in Nelson BC
A 20-Year-Old Kootenay Celebration
What was once seen as a fringe event now encompasses all of Nelson and her neighbours, with even School District 8 joining in. Kootenay Pride celebrates that wonderful Kootenay ideal of unity and diversity. Everyone is welcome here, gay, straight, lesbian, bisexual or transgender.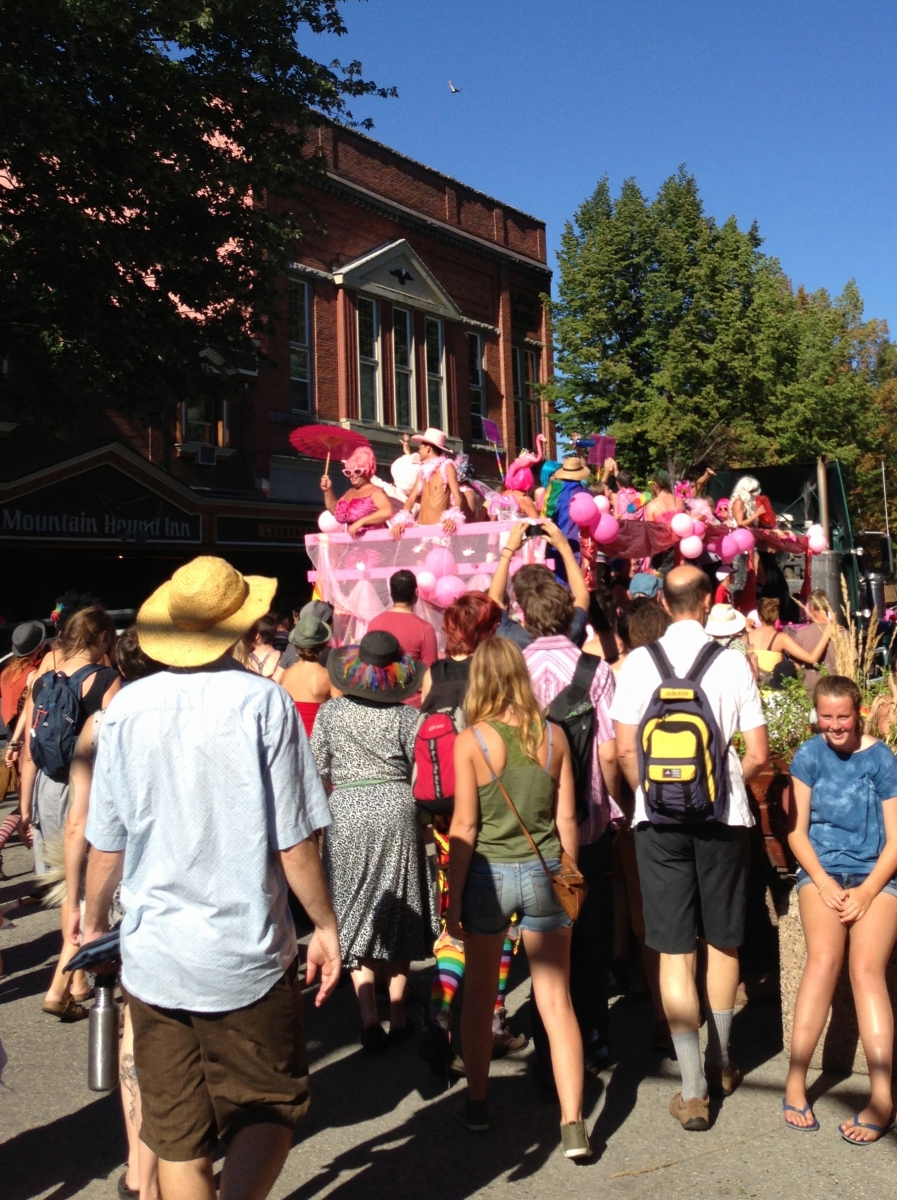 Over the Labour Day weekend, a series of events—many of them family-friendly—lets everyone know how very welcome they are, framed around the infamous parade on Sunday where all ages take part, from young kids to grandparents. Kootenay Pride has really come of age and, at the same time, our community has grown to more fully embrace the incredible diversity among us.
This is About Human Rights
Recently, as reported in the Nelson Star, the Nelson-Creston MLA Michelle Mungall said, "This is about human rights. Being here and calling for human rights, that everyone single person matters. Every single person has the right to love whom they choose. That's a political statement, and we make it here every year." 
More Details and Schedule
The Kootenay Pride Facebook page has all the schedules and further details on a year-by-year basis, so check there for the latest information on what's going on.
Come and join in the celebration on Labour Day weekend of the diversity within us, our families, our friends and our neighbours. 
Discover more related to this story
TRAVEL BOOK
Read our visitors guide online or order a copy of the official visitor's guide and map for our region.