Grapes & Grains: Prohibition-Era Spectacle
Grapes & Grains: Prohibition-Era Spectacle
Grapes & Grains: Prohibition-Era Spectacle
Words by Gina Bégin and photos courtesy of the Hume Hotel & Spa in Nelson, BC. This article is based on work originally published on kootenayrockies.com.
It is the "Roaring Twenties" period in the Hume's history that creates the stage for the hotel's present-day, annual 'Grapes & Grains' event.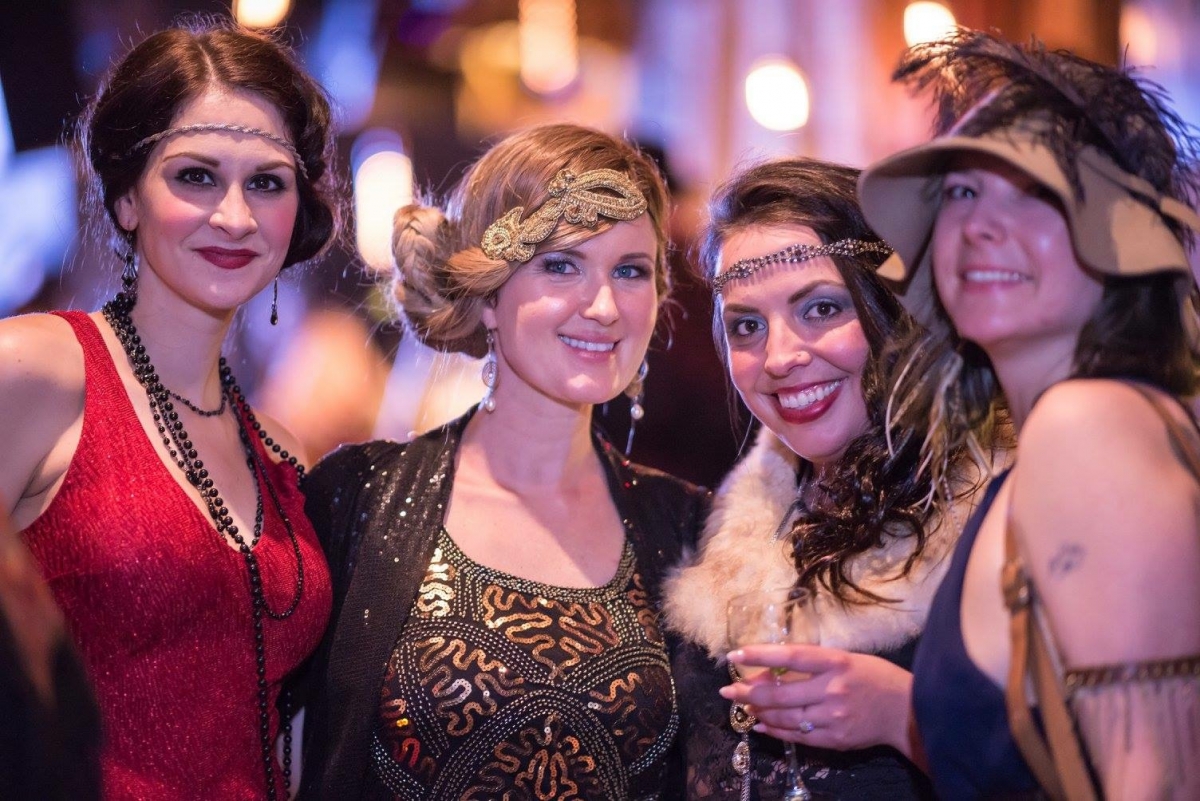 "The prohibition theme, set in this historical building, creates a great atmosphere," says Tracey Brown, co-owner of Backroads Brewing, a Nelson craft brewery that served ales for attendees at the inaugural Grapes & Grains. "It provides a level of participation that the customers seem to really get into and enhances the whole experience for all involved."
The soirée turns back the hands of time in a way that goes beyond attempting to replicate the period with decoration; it turns the hotel into a period piece, using tactics such as encouraging costumed customers and enlisting the help of local bands in playing period music.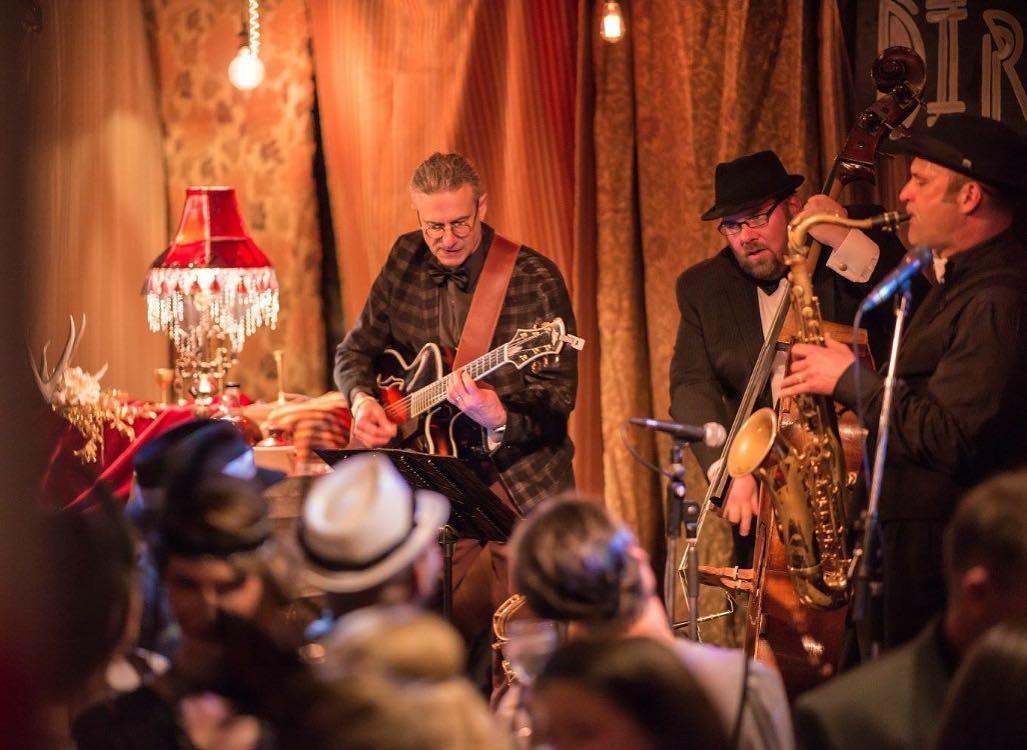 Also, it's not just beer that's the focus. "We incorporate wine, craft beer, cider, and spirits," says Hume Hotel's Evening Operations Manager, Greg Basek. "Most festivals focus on one—we try and create a cross-section of all," noting that the organizers hand-pick vendors to provide over 150 different labels for patrons to sample through the night.
"It's a great opportunity for visitors and locals to try a great variety of BC wines, beers, and spirits," agrees Brown.
And food is not forgotten. The culinary skill of the Hume Hotel's kitchen staff shines with the multiple food stations provided throughout the evening.
When asked why the Hume adds significance to the vibe of Grapes & Grains, Brown says, "The building is a historical landmark in Nelson and is held dear to many locals. To have a themed event here really works."
A bonus point for the Hume being the right place for this event? "Being a large hotel, visitors can attend the event and also stay in the hotel—no travelling is required," says Brown. " [Nelson has] many activities and places of interest in close proximity, so it's ideal for a weekend stay or longer."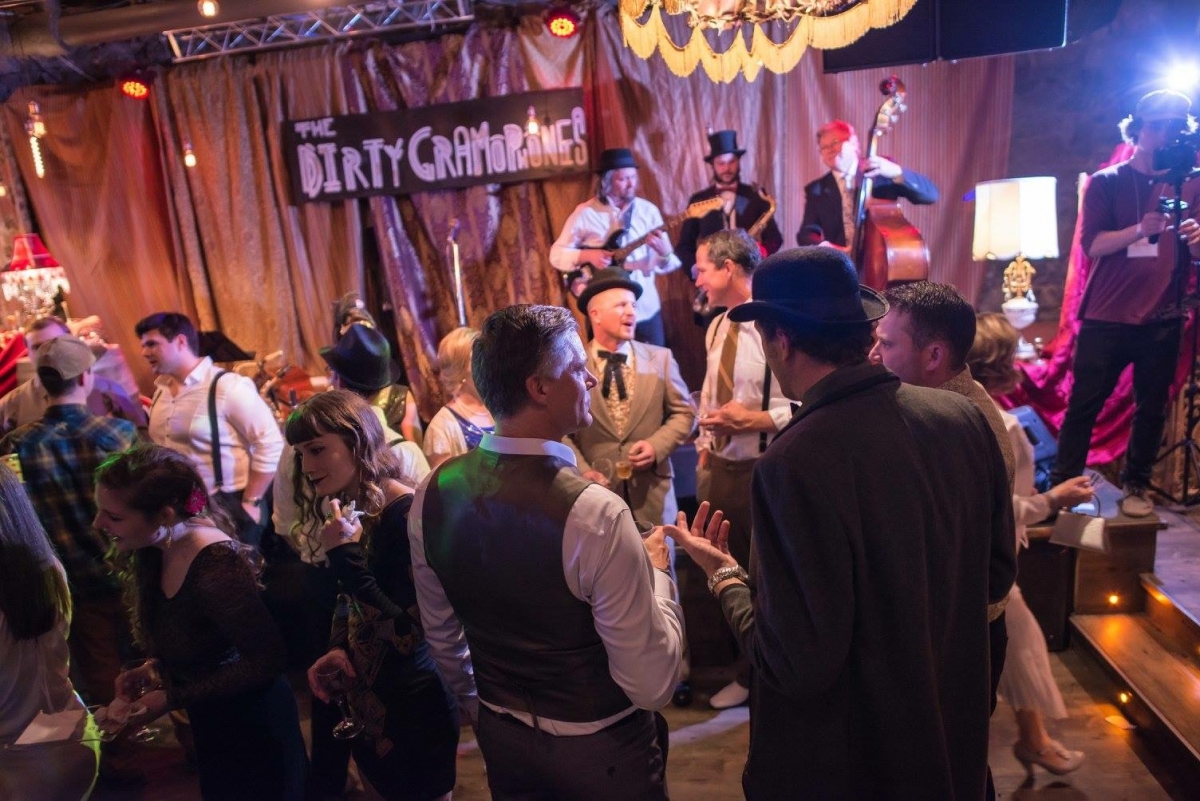 Discover more related to this story
Category
Cultural Explorer
Seasons
Spring
Food and Beverage
TRAVEL BOOK
Read our visitors guide online or order a copy of the official visitor's guide and map for our region.