Morning Star Log Cabin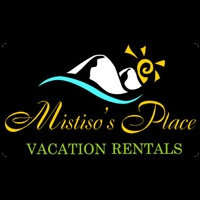 Morning Star Log Cabin
1628 Granite Road, Nelson, BC
mistisosplace@gmail.com
This private 1 bedroom with loft has a fully equipped kitchen, 4-piece bath, spacious deck to take in the view of the lake and city.
What we offer at Morning Star is an opportunity glamp under the Kootenay stars and experience nature with the regard of an inquisitive child. An intimate and rustic cabin awaits overlooking Kootenay Lake, buffered with sky-scrapers the way nature intended. The fresh air is tantalizing and rejuvenating. Outdoor enthusiasts, active families, and loving partners all fit the criteria for our ideal guests. Roast marshmallows over a fire, make snowmen, play in the leaves, grill on the BBQ… you have the freedom to recharge however you see fit.
Category
Places to Stay
Vacation Rentals
TRAVEL BOOK
Read our visitors guide online or order a copy of the official visitor's guide and map for our region.