K.W.C. Building
K.W.C. Building
488-498 Baker Street, Nelson, BC
1900 - Carrie Queen Anne Commercial with Romanesque Revival features. This structure was built for John A. Kirkpatrick, Charles J. Wilson and A. H. Clements. Originally the first floor contained a drug store and other retail spaces while the second contained offices and the third sleeping quarters. The clock was placed in the turret in the 1950s. This building exhibits the only remaining turret on Baker Street.
Text provided by Patricia A. Rogers. Image provided by Margaret Stacey.
Image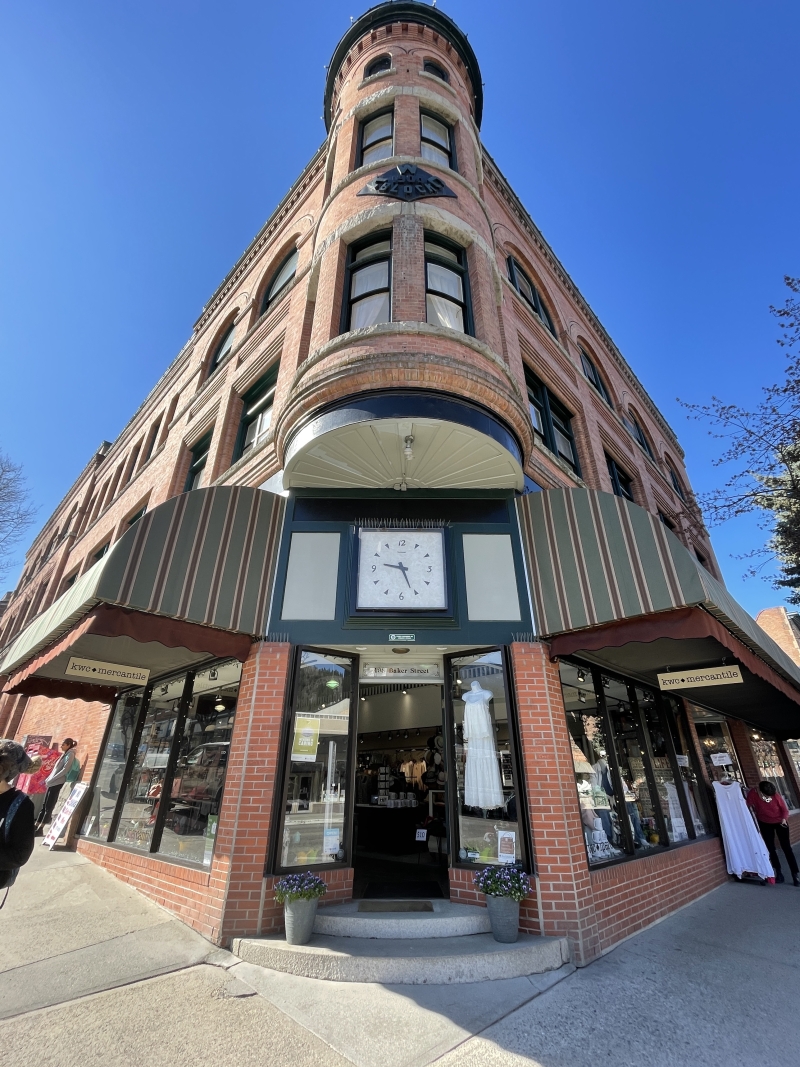 TRAVEL BOOK
Read our visitors guide online or order a copy of the official visitor's guide and map for our region.