Granite Pointe Golf Club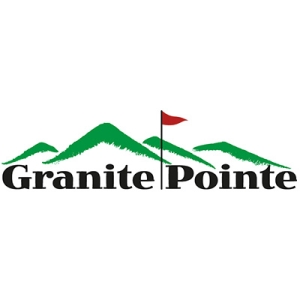 Granite Pointe Golf Club
1123 Richards Street West, Nelson, BC
office@granitepointe.ca
Like the city of Nelson, the 18-hole Granite Pointe Golf Club is built on a mountainside, offering beautiful views of Kootenay Lake—all while still within city limits.
Holes climb and descend, following the hilly grade. The result is a decidedly un-prairie like experience. Tight fairways reward golfers with true aim. A rich variety of cedar, aspen, larch and other trees add to the beauty of the already stunning vista. Don't miss the massive pine standing guard over the tee box at the second hole – it takes a foursome to bear hug it. Granite outcroppings dot the course, adding rugged appeal (and an occasional hazard).
Golfing at Granite Pointe might just be the best-kept secret for enjoying the local scenery. Nearly every hole offers incredible views of the mountain landscape, and the elevated vista is ideal for seeing the extraordinary spring, summer and fall colours that Nelson is famous for.
Even if you're just a casual golfer, it's well worth making time for 9 or 18 holes while you're in Nelson. A number of local hotels sweeten the deal by offering a Stay & Play package featuring a free round of golf at the local course. Granite Pointe is open until late October, weather permitting.
Getting There
The course is just five minutes' drive from Baker Street (i.e. downtown) to the Rosemont area of town.
Prices
Both members and guests are welcome. The Granite Pointe website has pricing for day rates and season memberships. There are discounts for junior players, and 11-year-olds and younger are free with a paying adult. There's also a discount rate for rounds that start after 6pm.
RV Park
Granite Pointe Golf course has 10 RV sites available for rental. Sites are conveniently located within steps of the pro shop, driving range, practice green, tennis courts and clubhouse where the restaurant, showers and washrooms are located.
Did You Know...
First established in 1919, the course opened to the public in 1920. Membership fees back then were just $10 for the season! (They remain extremely affordable even to this day.) It wasn't until 1993 when the course expanded to become an 18-hole course.
Category
Recreation
Mountain
Golfing
Trip Ideas
Adventure
Like a Local
TRAVEL BOOK
Read our visitors guide online or order a copy of the official visitor's guide and map for our region.