Boccalino Restaurant, Motel & Cabins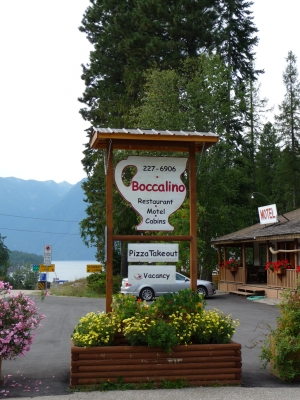 Boccalino Restaurant, Motel & Cabins
16818 Highway 3A, Kootenay Bay, BC
info@boccalino.ca
Modern Swiss-Italian Bistronomie, wood fired oven pizza to eat in or take out, homemade desserts and ice cream. Boccalino also offers European style motel rooms and fully furnished cabins for 2-4 people.
In 2021 online cooking classes are being offered with Boccalino Chef Yves Rossi. Visit www.maskedlemon.com for details and a wonderful live cooking experience!
Grab n Go,
Italian,
Pizza
Category
Eat & Drink
Dining
Places to Stay
Hotels, Motels & Resorts
Dog Friendly
TRAVEL BOOK
Read our visitors guide online or order a copy of the official visitor's guide and map for our region.