You are here
Fat Tire Biking
Mountain Biking on Winter Trails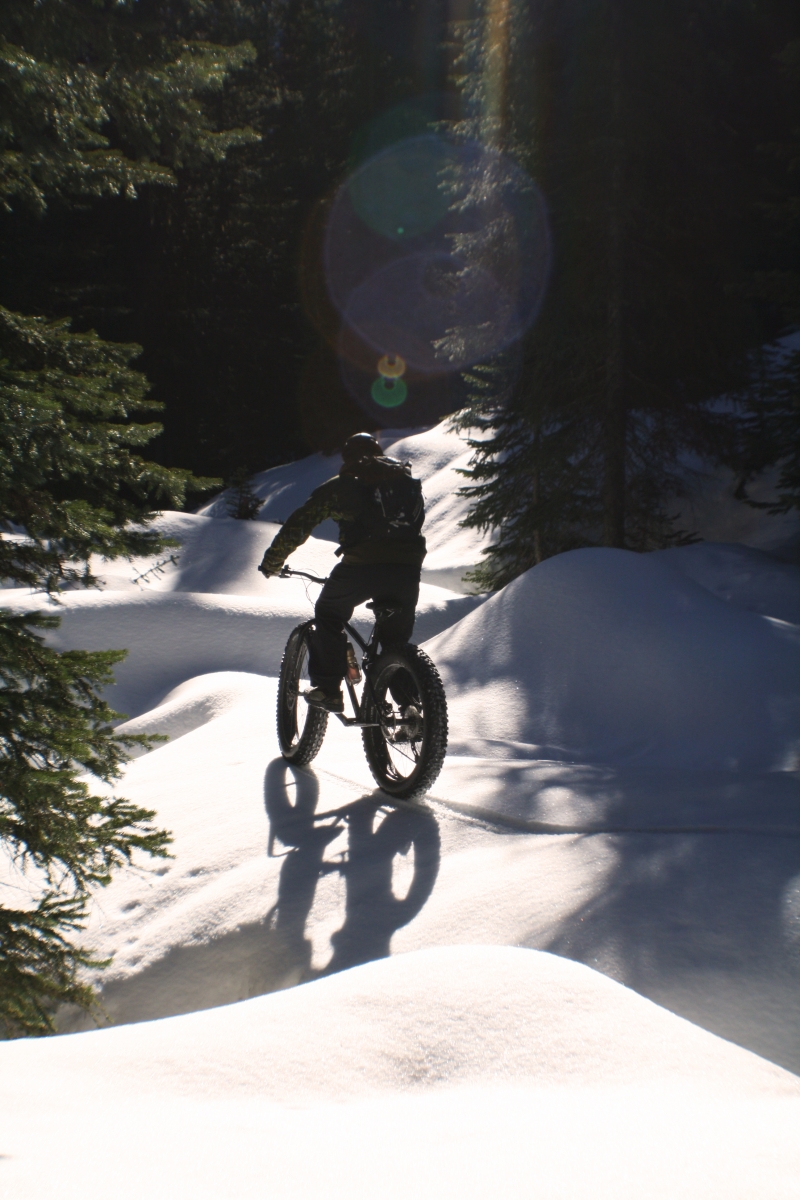 Fat tire mountain biking—so named because of the bikes' gargantuan, oversized low-pressure tires—opens up our extensive network of trails for adventures in snowy and muddy conditions.
Our biking and hiking trails are perfect for fat biking, and virtually all of our forest service roads link to other spur roads for more options.
For information on where to ride, buy, or rent a fat bike, contact Gerick Cycle & Ski in Nelson, or Whitewater Ski Resort.
Mountain trail maps can also be purchased through the Nelson Cycling Club, at Gerick Cycle & Ski, Valhalla Pure and the Nelson Visitor Centre.