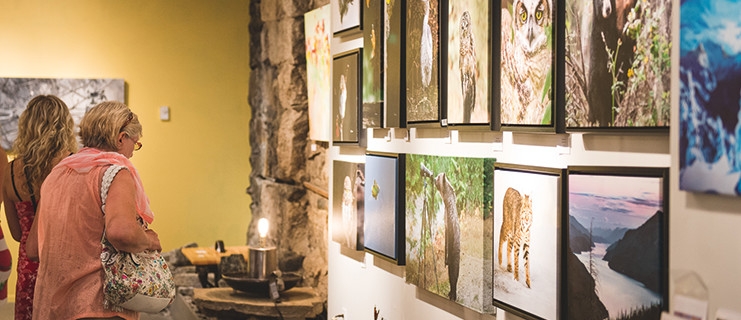 You are here
Galleries
Art galleries have thrived in the region for decades, with local arts centres and a high quality of life drawing artists and artisans worldwide.
In 1991, Nelson was named the "Number One Small Arts Town in Canada". A major museum, Touchstones Nelson Museum of Art and History, is housed in a 1902 stone heritage building downtown.
Nearby Kaslo maintains the Langham Cultural Centre, recently honoured as one of British Columbia's Best Buildings.
And for those who love crafts, the region has many local art and craft stores and offerings. As one example, the Balfour area, located between Nelson and Kaslo, is full of artisan workshops. Look for the distinct "A" marking when driving from either direction.