You are here
A Winter Day in Kaslo
When most people think of Kaslo they think beaches, paddling on Kootenay Lake, the iconic Kaslo Jazz Festival and SS Moyie, or some other summery activity; but this beautiful village on the north end of Kootenay Lake has PLENTY to offer all year round. Follow along for a perfect winter day in Kaslo.
Scenic Drive
If you are travelling from Nelson the day will start with a one hour scenic drive. Time it right, and you'll catch a glimpse of the Kootenay Lake Ferry.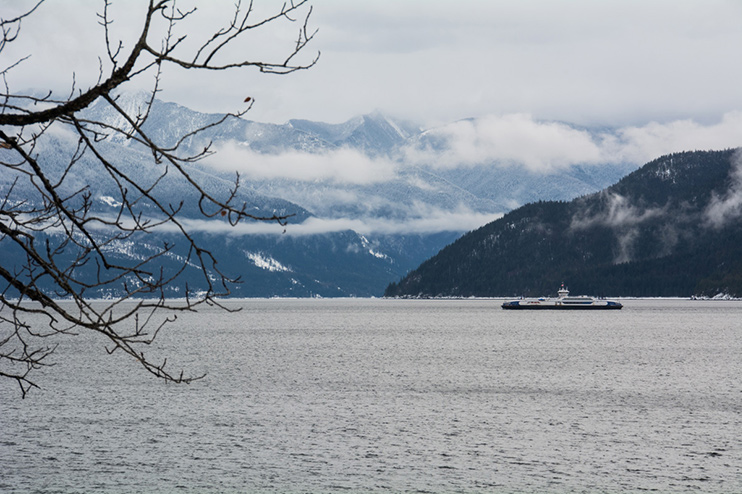 Nordic Ski
The Kaslo Outdoor Recreation Society has a network of beautiful trails for classic cross-country skiing. Take Highway 31A out of Kaslo towards New Denver about 9km. Keep your eyes open for the parking area along the side of the highway. There are several trails of varying lengths and difficulty to choose from, including an off-leash dog friendly trail.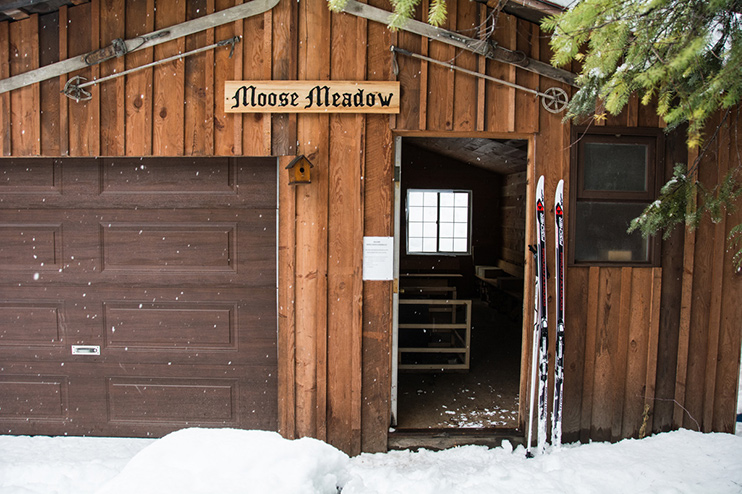 Kaslo River Trail
On the way back from the ski area pull over at the Kaslo River Trail trailhead and take a quick walk down to the Kaslo Trailblazer's bridge. Even if you don't go further than the bridge it's worth the stop just to admire the view, breathe-in the fresh air, and take a photo or two. The path can be a bit slippery so make sure you have some decent winter boots on if you're going to check this spot out. (XC ski boots not recommended on the trail, for obvious reasons.)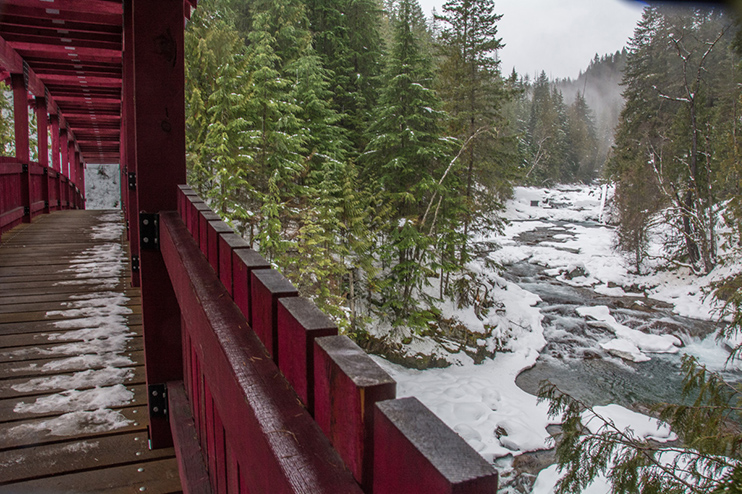 Downtown Kaslo
After a nordic ski you'll probably be hungry. We recommend a walk down Kaslo's main street to visit one of their delicious restaurants. Delight your taste buds at the Kaslo Hotel, Taqueria el Corazon, Buddies Pizzeria, or the BlueBelle Bistro. Do some shopping at one of the unique shops or take in some history at the Langham Cultural Centre. Use our digital map and do your own walking tour.
Angry Hen Brewing
To cap off your wonderful winter day stop at the newly opened Angry Hen Brewing! The bright space is beautifully designed with tons of wood, high ceilings, and tasteful decorations (including hops light fixtures made by the owners' 15-year-old daughter)! They currently have seven beers on tap and are regularly introducing new recipes and seasonal blends.
Enjoy #FindingAwesome in Kaslo!
Photos & words by Janneke Guenther