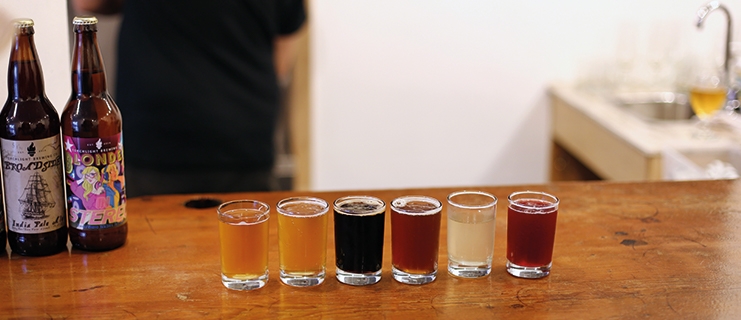 You are here
'Tis the Season for Stout in Nelson
By John Bowden
Winter's frosty darkness is upon us. Plummeting temperatures and falling snow can only mean one thing.
Stout season has arrived.
Rich, dark, and warming, nothing quite says winter like a cascading pint of freshly brewed liquid courage. Fortunately for beer lovers, Nelson's local breweries are serving up a variety of winter warmers this season.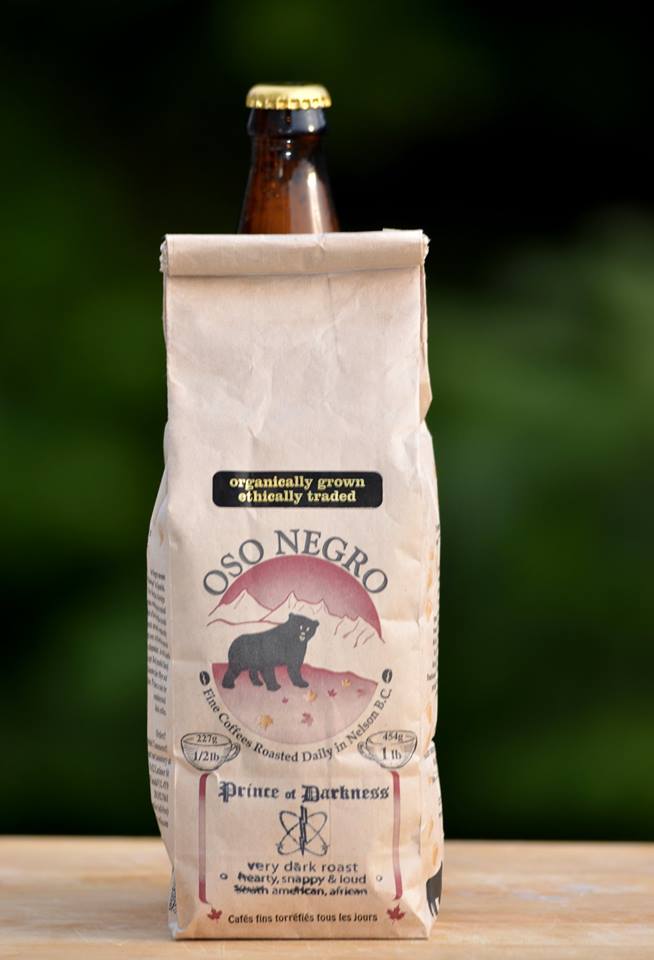 The venerable Nelson Brewing Company has been quietly crafting stellar organic ales for over two decades. Their Face Plant Organic Winter Ale is a local's favourite. The extra hit of organic brown sugar and organic molasses helps pump up this beauty to 6.5%, giving it a little more warmth to keep you warm on those cold nights.
NBC's silky smooth Blackheart Organic Oatmeal Stout has also been resurrected this year. Available on tap and in slick 650ml bottles, it's a definite go-to when the thermometer plummets.
To complete the hoppy trinity, NBC has partnered with the legendary coffee roasters at Oso Negro for a limited release coffee stout that launched just before the holidays. They didn't have to go far to team up; they're based out of the same heritage building.
Oso's signature "Prince of Darkness" blend was cold brewed and added into the beer in the later stages. The mighty beans lend a one-two punch of espresso and coffee notes without too much bitterness. Don't blink though; just 400 cases have been produced and it will only be available within 100 miles of Nelson. Alas, the one-off sold out almost instantly, but perhaps the success will inspire a repeat brew in the near future.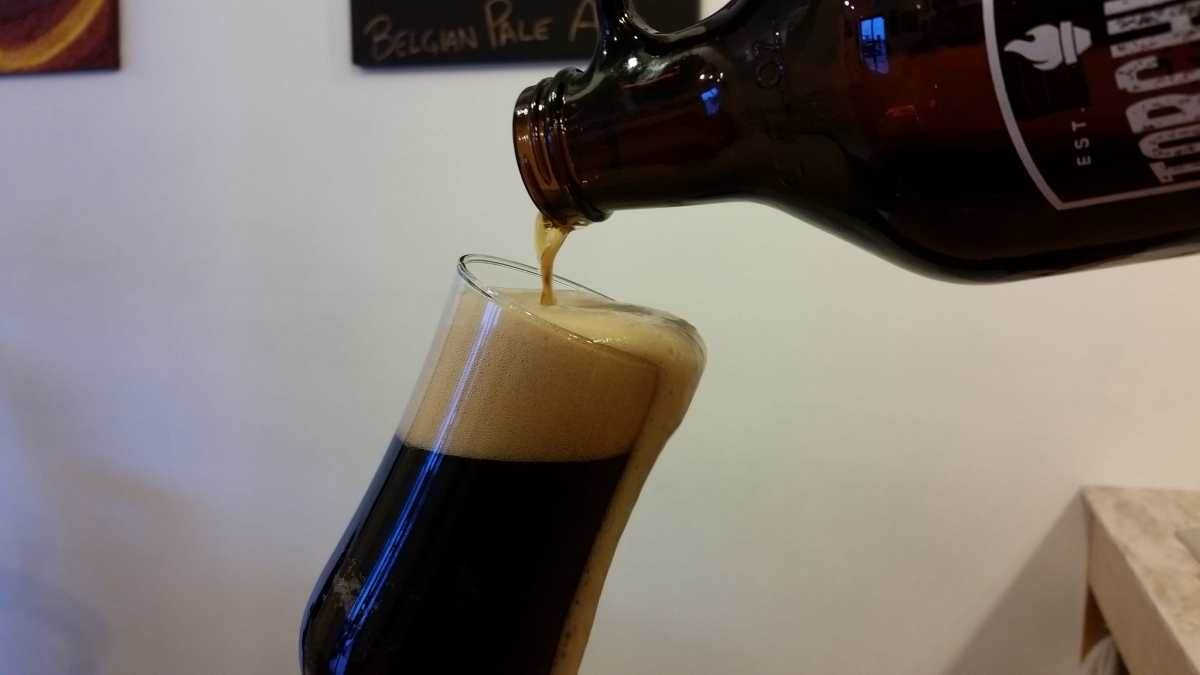 Just down the street, Torchlight Brewing Company specializes in bold winter ales. Serving up more than 50 (!) kinds of beer through the year, the small craft brewery reflects the beer tastes of co-owners (and co-brewers) Josh Secord and Craig Swendson. "Oh Baby it's Cold Outside Winter Ale", "Eleventy One Stout", "Led Sled Porter" and "Stowaway Oatmeal Stout" are just some of the winter warmers you might find in their taproom.
What madness inspired this dynamic duo to churn out so many dark beers? "Mainly just because there IS such a diversity of winter-themed beers that we want people to try and explore. People have this tendency to lump all dark-coloured beers into one category and there are so many missed flavour experiences when you skip beers because they're 'dark'." Fortunately for beer fans, Torchlight's frequently changing rotation promises a new flavour with just about every visit. Torchlight also brings organic carbonated juices to the community where you can fill up your growler, or bring in the kids for a taster while you experience some fine beer. A new brewing and tasting space in the spring of 2017 will be provide more seats and snacks to compliment the brews.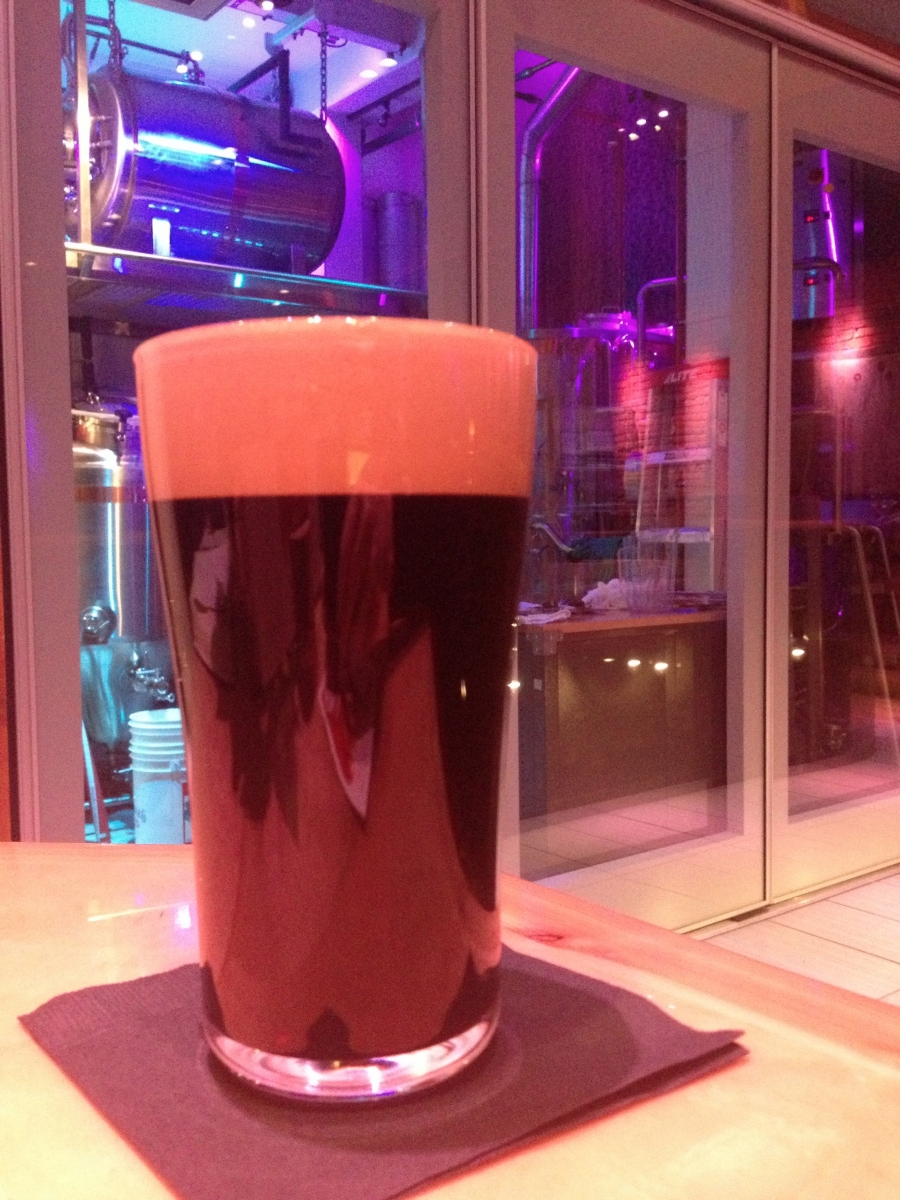 Nelson's ale trail continues over at the Savoy Hotel, where a brand new nano-brewery is now up and running. Although the hotel is still under construction, you can enjoy freshly brewed pints at Farm Fresh Café and Falls Music Lounge on site.
Their IPA and Pale Ale are tasty, but the nitrogen-dispensed stout takes the cake. Described as a "medium-bodied traditional Irish stout with pronounced chocolate on the top, it offers a classic dry crisp finish". In other words, you'll be licking your lips and looking for another pint in no time. The roasty-toasty stout should be on tap through the winter.
With Backroads Brewing slated to open on Nelson's historic Baker Street in early 2017, the region is now a destination worthy of any beer lover. But don't wait too long – these seasonal ales are only available while Old Man Winter is in town.