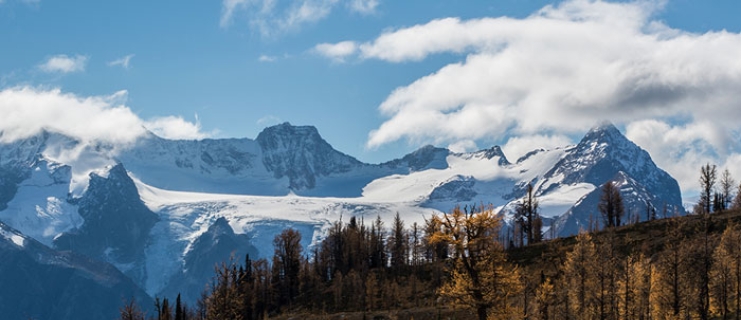 You are here
Take a Hike Around Kootenay Lake This Fall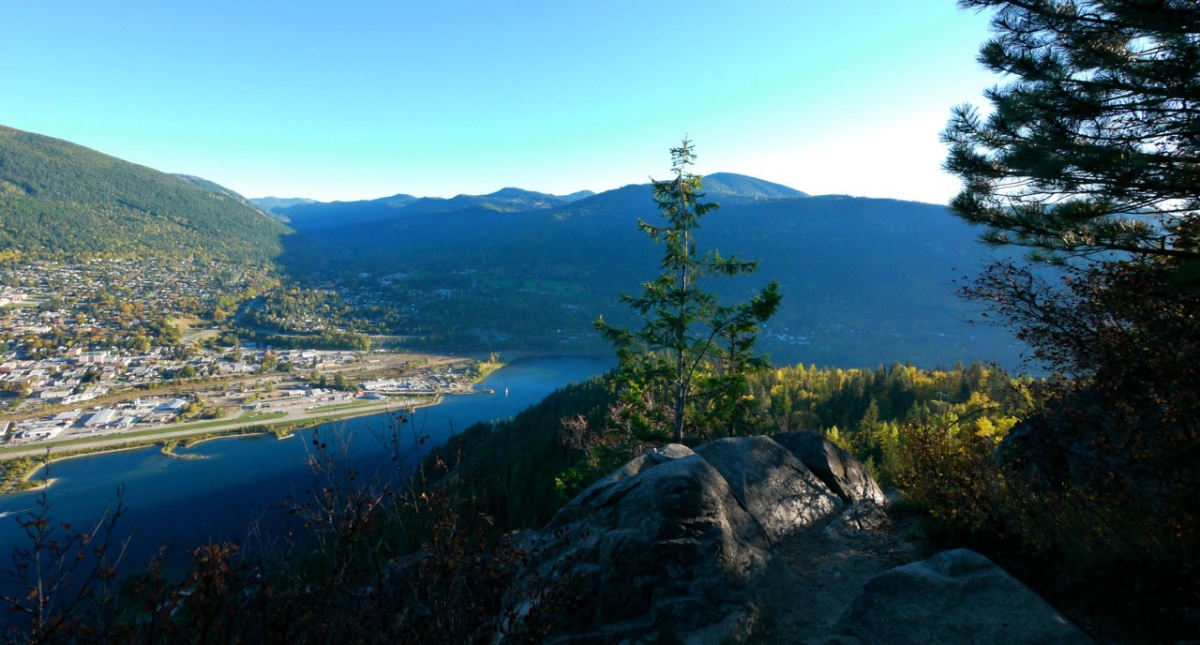 Fall is a great time to take a hike in the Kootenay Lake area. The days are cooler, the leaves are just starting to think about turning, and on some hikes, trees are loaded with fruit waiting to be picked. Of course, the weather doesn't always abide by your schedule, and it is the season when bears are getting ready to hunker down for the upcoming winter, so it's important to be aware of your surroundings when you go out.
But on a sunny early fall day, you can see some of the most gorgeous scenery in the world while walking along well kept trails. The full foliage, lush moss and brisk waters from streams all come together to give you an experience of nature's bounty that can replenish even the most hardened heart.
Scenery to Inspire
Our Kootenay Lake greens are deep and rich, the skies, when they're clear, are the bluest blue, and the air just feels electric with the change in seasons. Our weather can change quickly, so it's important to be aware of weather conditions and know your limits. If you're not an expert in the backcountry, make sure you stick to well trodden trails and sunny weather.
If you need any gear for your hike, Nelson and the Kootenay Lake area has quite a few shops stocking the latest and best equipment and supplies. Try our shopping page for ideas on places to stock up for your hike. With the likes of ROAM, Vallhalla Pure and Gericks, you're in good hands. Another important stop is the local visitors' centre, either in Kaslo or Nelson. You'll be able to get all the up to date information you need on hikes you might want to take.
One more resource you should think about getting before you hike is a great little book called "Where the Locals Hike in the West Kootenays". This little gem of a book can be found at Otter's and Cole's bookstores in Nelson, or online. Look inside for a real insider's guide to the trails in our area, including detailed directions to trailheads and information on conditions as well as descriptions of the areas included.
Great Local Day Hikes to Try
If you are in or around Nelson, try Pulpit Rock for a quick and fun hike that takes you to a spot with a clear view of Nelson. This hike is extremely popular, so it can even be crowded at times. You definitely won't have to worry about being all alone on this trail. If you are feeling up to it, you can even continue past Pulpit Rock on to the Flagpole trail, which takes you up still farther.
In Kaslo, you'll notice that the entire village is a nature walk. You can try the Lookout Trail, which is a .8 kilometre switchback trail leading to a viewpoint overlooking Kaslo. There are also nature walks taking you along the river and also along the beach surrounding the village along Kootenay Lake.
A near-full list of hikes to try in the area is located on our website. For still more great hiking ideas, try this post about hikes in Kaslo.