You are here
Spring into Culture
By John Bowden
We've all heard that April showers bring May flowers. So while Mother Nature does her rainy thing, it's the ideal time to head indoors and explore Nelson and Kootenay Lake's celebrated cultural reputation.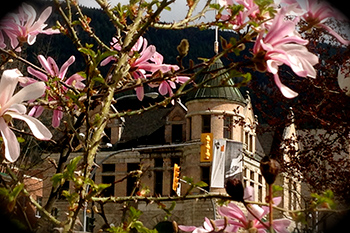 Touchstones Nelson has a pair of attention grabbing exhibitions running until late May. "Edge of the Light" is a cabinet of curiosities like collection from local artist Tanya Pixie Johnson. Re-imagining humans and other species through figures, paintings and other oddities, it's a trippy Tim Burton-esque experience not to be missed.
In comparison, the exhibition "Geo. A. Meeres, Nelson, BC" is a more traditional gallery experience. Featuring a stunning selection of black and white photos, watercolours and hand tinted photos, it offers a unique glimpse into the early 20th century past of Nelson and the surrounding area.
It's just a hop skip and a jump over to Oxygen Art Centre in downtown Nelson. There are all sorts of workshops lined up for the spring, including Intuitive Painting, Drawing Courses and Folk Band Basics.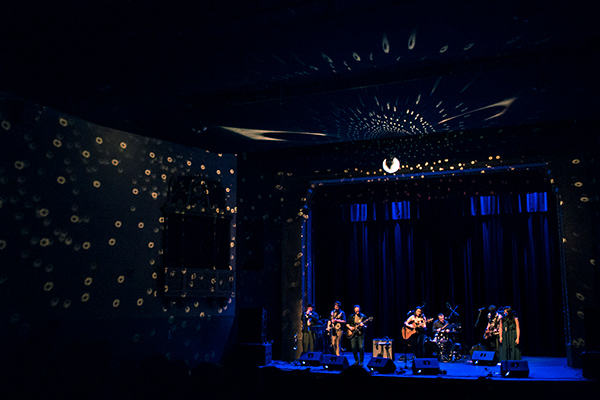 A block up from historic Baker Street is Nelson's prized Capitol Theatre. With its art deco accents, spacious seating, wonderful acoustics, and a selection of local beers and gourmet chocolates at intermission (!), it's a cultural treasure. Upcoming shows include music by PIGS (Pink Floyd tribute band), Sultans of String, and Completely Creedance, the play Getting to Room Temperature, and dance spectacle Glory. Film screenings and other offerings are also featured on their website.
But, don't forget to attend a film at our beautiful, heritage, state-of-the-art community movie theatre - the Civic Theatre. Hot releases, art films, family shows and local film-makers fill the screen all year round.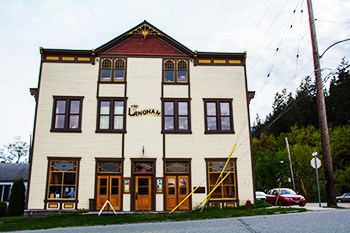 The Langham Cultural Centre in Kaslo is another site worth visiting. In celebration of Canada's 150th anniversary, they are showcasing the History of the Earl Grey Pass Trail until the end of April. Using historic maps and photos, oral stories and a "Then and Now" video, it reveals the rich history of the hiking trail at the northeast end of Kootenay Lake.
And when the sun pokes out, a walk around downtown Nelson or Kaslo reveals a surprising array of sculptures, murals and other cultural creations worth checking out. Visit Nelson and Kootenay Lake Tourism's recently launched online digital map to find all the key sites, while the online events calendar lists all the goings on in the area.
No matter the weather, the spring is an ideal time to explore the lively culture of Nelson and Kootenay Lake.