You are here
"Souper" Nordic Skiing in Nelson
By John Bowden
What do you get when you cross a friendly local Nordic ski area with a community that loves fresh, wholesome food? The first annual "Tour de Soup".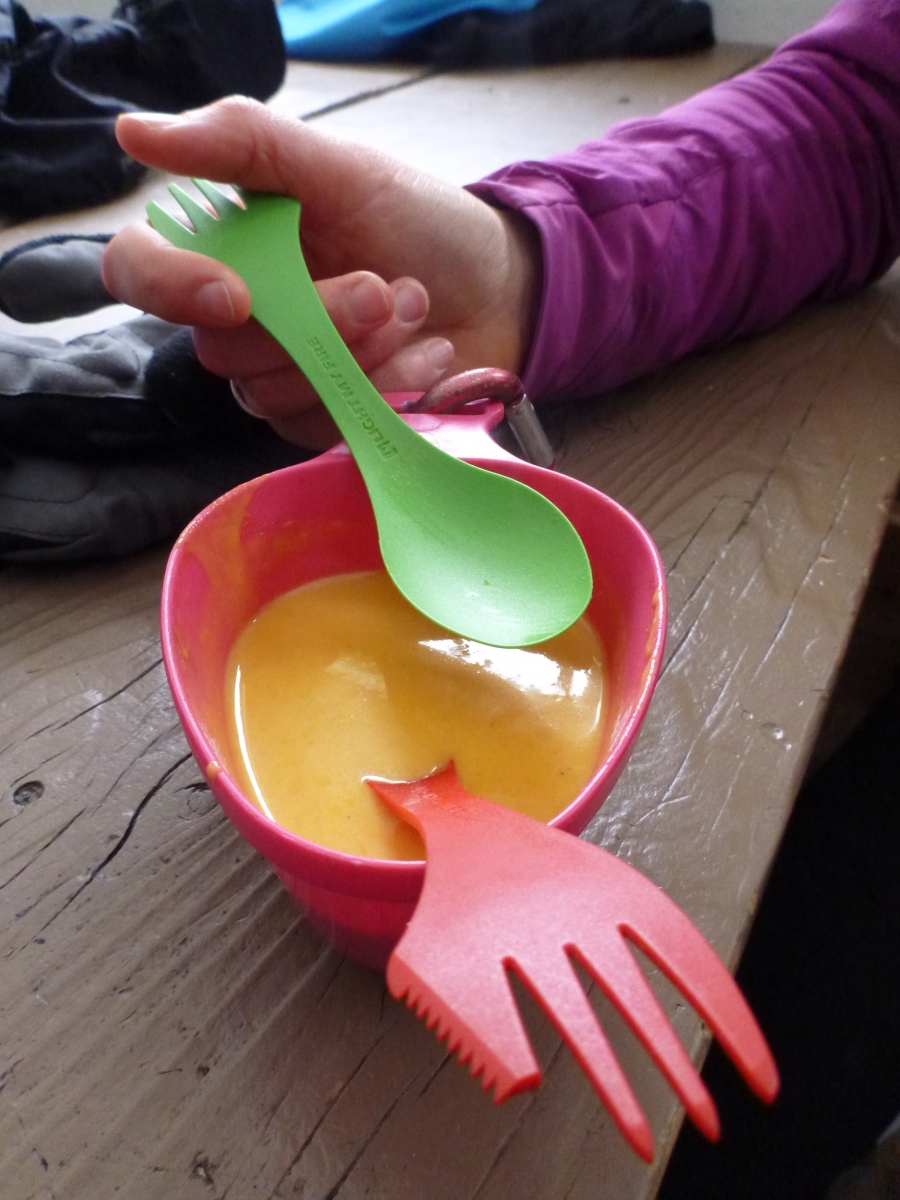 Located just ten minutes south of Nelson at the turnoff for Whitewater Ski Resort, the Nelson Nordic Ski Club (NNSC) offers more than 25 kilometers of groomed trails. And for one day this past January, a variety of fresh soups to keep skiers going and give back to the community. Skiers were asked to make a donation in exchange for soupy goodness.
The club partnered with a number of local restaurants to support the Nelson Food Cupboard. Event organizer Marilyn Lee looked to the past for inspiration.
"My concept behind the Tour de Soup was based on the story "Stone Soup". Travellers come to a village looking for support. They boil a big pot of water to make soup and add a stone. The villagers, being curious, ask the travellers, what are you making?"
"The travellers reply soup, but it could use a little more seasoning or ingredients. Essentially the whole village comes together to add ingredients to the soup; and in turn the whole village is fed and nourished from the community."
The Kootenay Co-Op, Yellow Deli, Yum Son, Kootenay Bakery, Farm Fresh Cafe and Falls Lounge all pitched in for the event. Volunteers ladled out their signature creations at one of three warming huts, encouraging skiers to explore different trails.
A
s a first-timer to the NNSC, I was caught between wanting to savour the soups and the views. Trails wind their way through towering cedars, imposing rock faces, and bubbling streams, with snowy mountain vistas in every direction. The huts each have their own rustic charm and make for an ideal stop to warm up and refuel.
The NNSC's relatively high elevation (approximately 1000 meters) results in great ski conditions. Plus, it's hard not to notice the passion for this place among the staff. A grooming sled passed by us twice in less than an hour. The trails were in immaculate condition for classic and skate.
Although the official "Tour de Soup" may have come and gone, you can create your very own version. Simply fill up your trusty thermos with a steamy serving in town (the Kootenay Co-op usually has 3 daily varieties) then head up the road to get your skiing on. Don't forget to wave at the friendly locals along the way!
To see a little more of the trails view our "Why Do It? - Nordic Skiing" video.