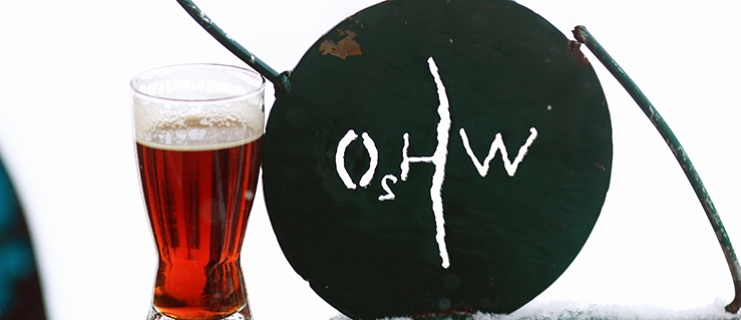 You are here
Ski, Eat, Repeat...and Write
By John Bowden | Photos Larry Turner
Ever wonder what it's like being a travel writer? Visiting charming mountain towns, skiing fresh lines, and writing about it might just sound like the best job in the world. For many writers, and specifically a group of North American ski journalists, they lived the dream in Nelson in early 2018.
Nelson and Kootenay Lake Tourism, Whitewater Ski Resort and local partners hosted the annual gathering of the North American Snowsports Journalists Association (NASJA) this past January. Approximately twenty travel writers from all corners of the USA discovered Nelson's well-earned ski town reputation for themselves.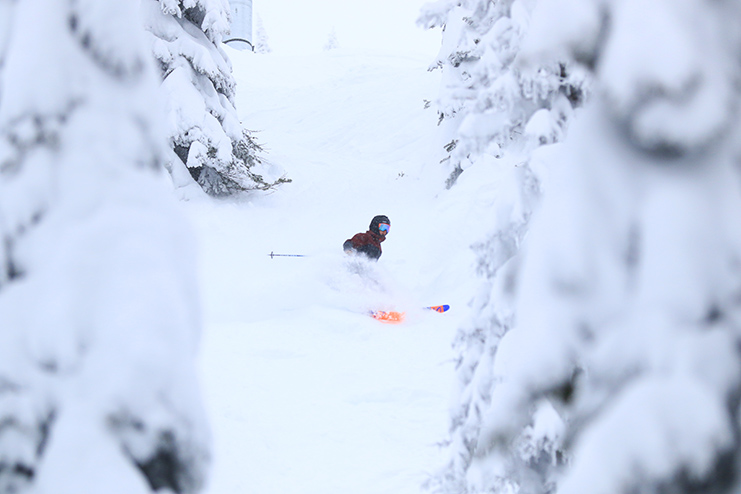 Ullr and the rest of the snow gods put on a good snow show, while Nelson's thriving culinary scene gave the writers plenty of fodder. The group enjoyed a guided tour of Whitewater to sample some of the powder stashes in the local know. Back in town, the journalists capped off the day with locally brewed craft ales and a "dine-around" to some of Nelson's most popular eateries.
But beyond the snow, what are journalists looking for when crafting an article? "I'm looking for what's available for the adventure traveller. Recreation, adventure, lodging, food, amenities, topography and the people are important", noted photojournalist Larry Turner. "I also like to seek out something out of the ordinary, like an invite to a squash match in Nelson."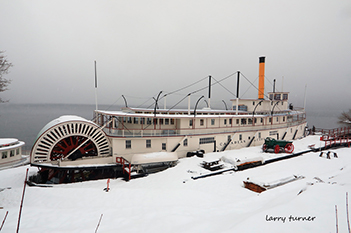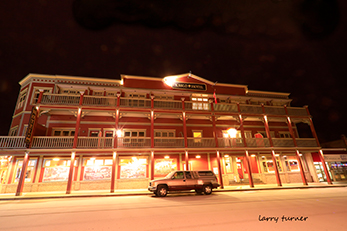 A ski trip to Nelson also offers the opportunity for writers to explore a little further afield. A visit to Ainsworth Hot Springs and Kaslo were among the highlights for Turner, who spent the better part of a week getting a pulse on the region.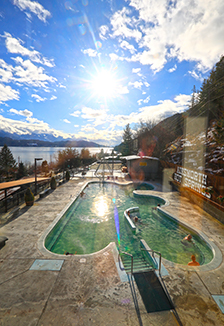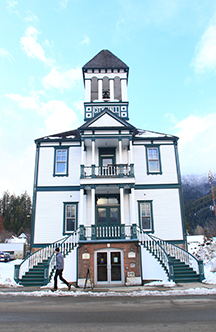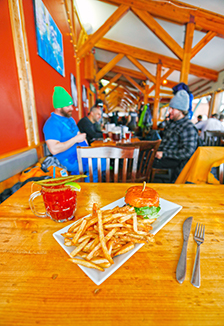 Writer Tina Lassen noted that travel writing has changed enormously in the past couple of decades. "25 years ago, you didn't even tell anyone when you were in town. You had an expense account and experienced it as a regular visitor." Nowadays, with little budget for travel stories, journalists and destinations work together to organize "fam" (familiarization) tours to experience a place firsthand.
These media trips are invaluable resources, as it allows writers to impart useful and accurate information to readers. Timelines for stories have also changed. "There used to be longer lead times in the past, usually a year in advance. You had to ski the season before to write about it the following year. Now, I'll get a call in July for a ski story in November." Visiting Nelson in peak ski season gives these writers an arsenal of memories to draw from for future articles.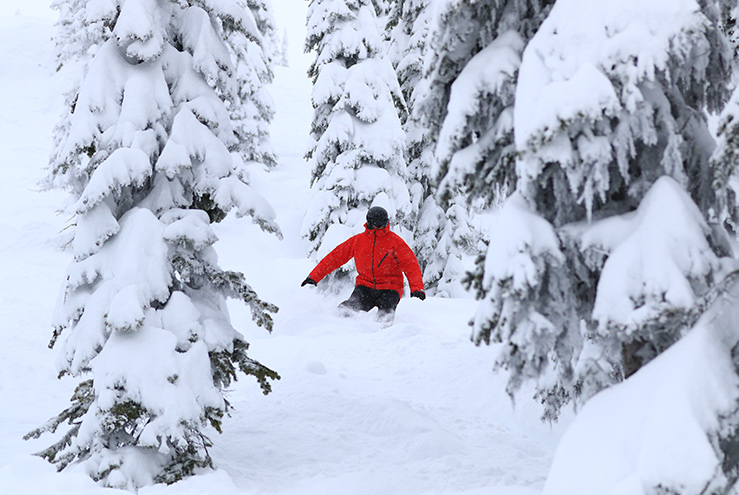 For writers like Turner and Lassen, experiencing the distinctiveness of Nelson's dining and entertainment scene, heritage character and fabulous ski conditions with their peers is a rare treat. Finding a way to spin their own tales to readers across the continent is the work and the reward.
For all traveller enthusiasts, writing a story and sharing with us is one way to get our attention, or post your images to instagram or our facebook page and use #findingawesome.