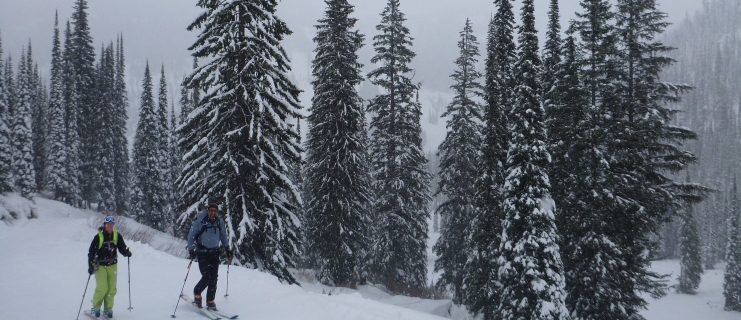 You are here
In Search of Powder at Whitewater
By John Bowden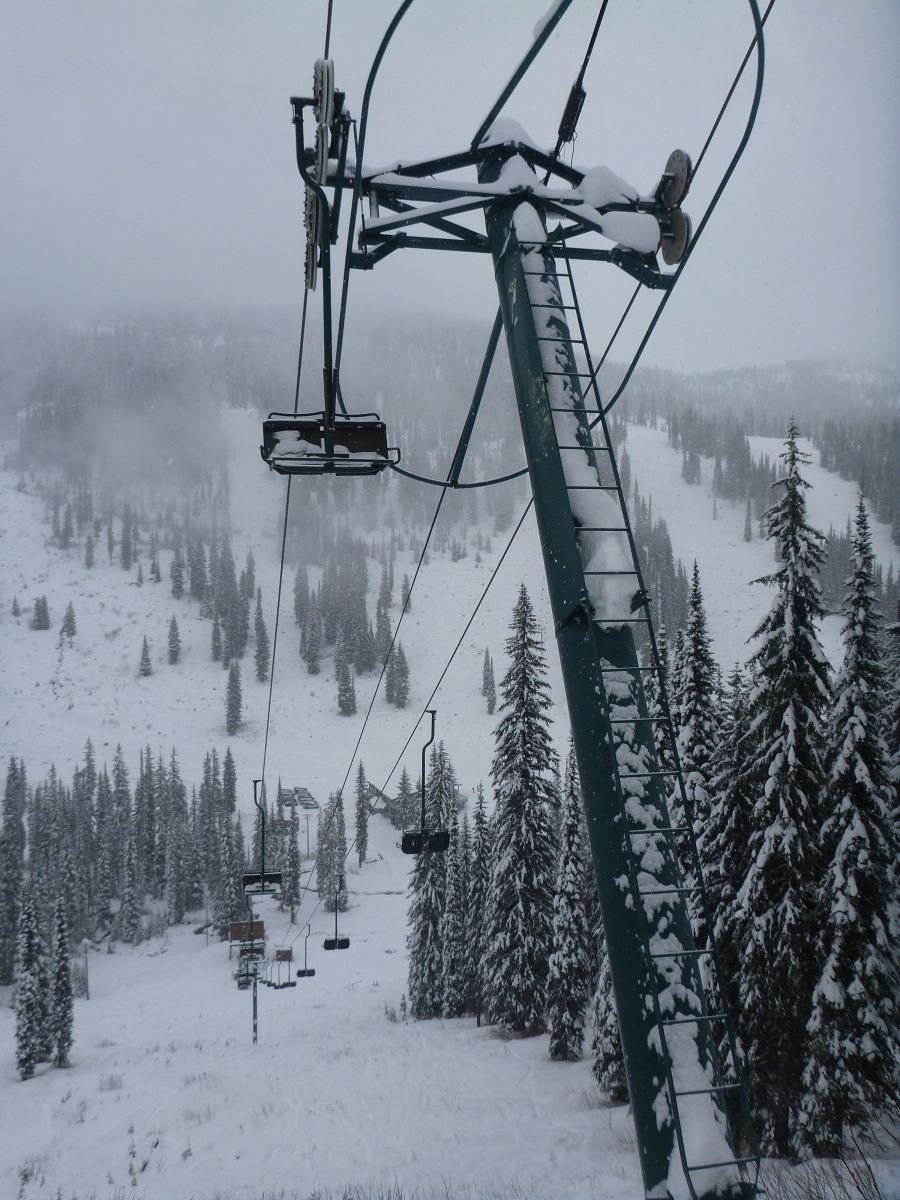 Who needs snow? I do. You do. We all do. And lots of it.
Even if you don't ski or board and prefer to remain bundled up inside for the winter, those magical little snowflakes are critical to our most important resource. Water.
So it's fitting that the appropriately named Whitewater Ski Resort in Nelson, BC gets all kinds of the white stuff each winter. Like, 40 feet annually.
It's early December and it's already snowed more than 10 feet. 10 feet! Sure, the fluffy stuff settles a bit, but still, that's more than some ski resorts get in a year. And the chairlifts haven't even opened yet.
"Let it snow"

Rebeckah Hornung, Whitewater Ski Resort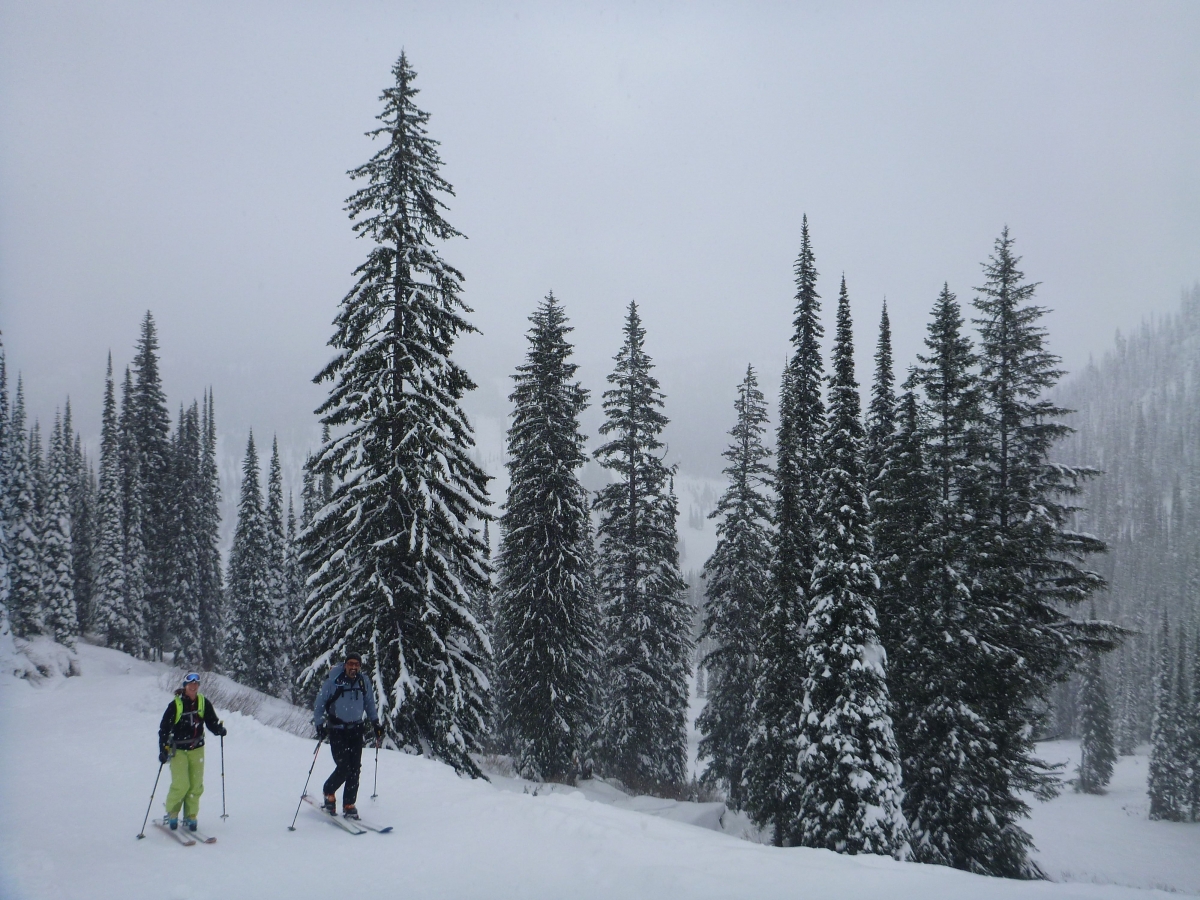 That doesn't mean there's no skiing to be had. You'd be hard pressed to find a ski town with a higher percentage of alpine touring fanatics than Nelson. There have been more than a few diehards heading up to the hill to scout out the early season conditions. Word on the street is it's going to be another killer ski season ahead.
Although a predicted La Nina weather system may not be quite as intense as first expected, it still seems that cooler temperatures and more snow than usual is headed our way. That's good news for skiers and our friends in increasingly arid places like California.
Whitewater's Sales and Marketing Manager Rebeckah Hornung is particularly pumped. I could sense her excitement even before she gave me the details on the Kootenay Coldsmoke Fest in late February. It promises to be an awesome event, with clinics, live music, demo village, and more contests and events than you could do in an entire season.
As for the start of the season? "Let it snow" she said with a huge grin.
The ski season at Whitewater opens December 9th. A new website just launched in anticipation, cutting to the chase with an emphasis on the snow, the food, and the vibe. Don't miss the great video "40 Years Young", celebrating their recent anniversary and a look back at the past. The site has everything you need to plan your getaway to this skiing paradise.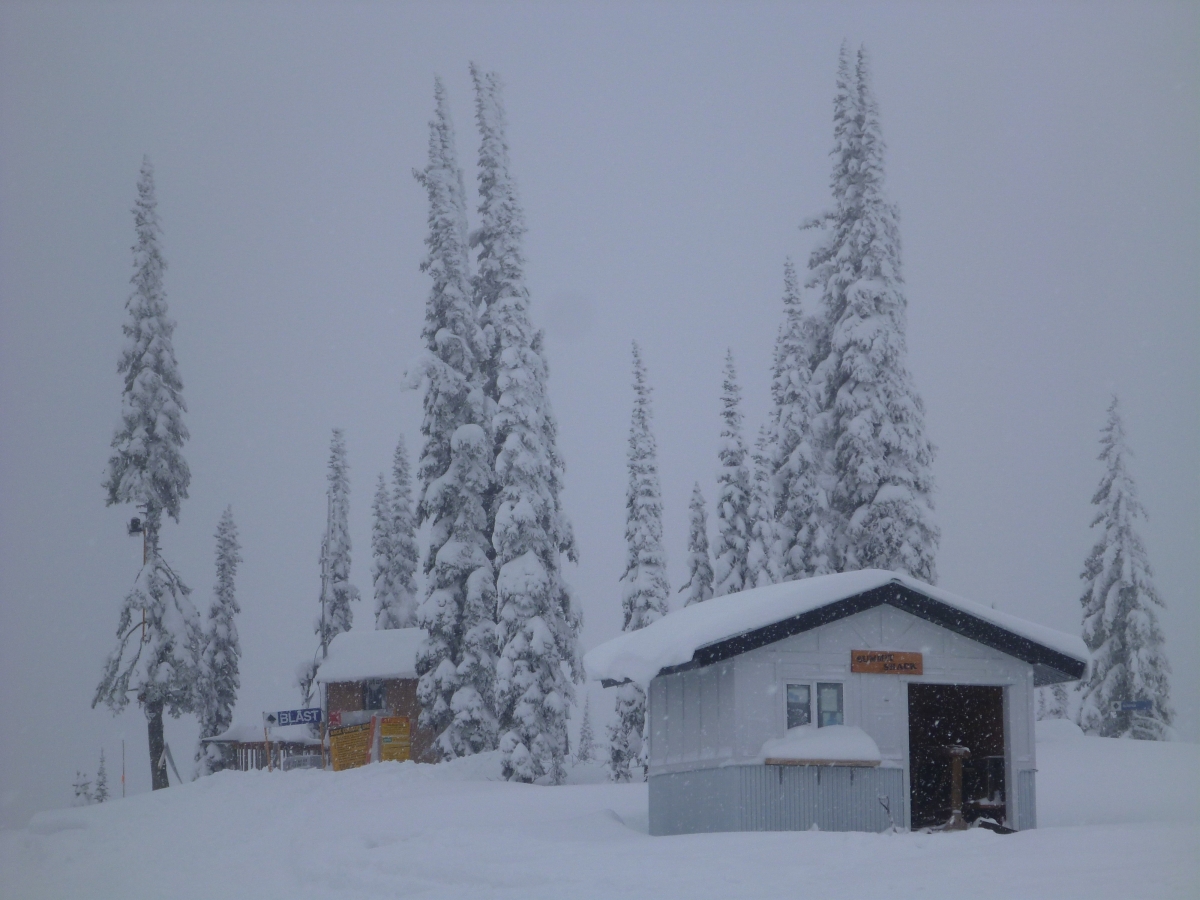 Opened last season, the "Summit Shack" café will be up and running again this winter at the top of Summit. The café builds on Whitewater's well-deserved reputation for serving up the finest ski resort food in the country.
Or saddle up to Fresh Tracks Café or Coal Oil Johnny's Pub for legendary eats, and top it off with a pint of Bent Pole IPA from the Nelson Brewing Company. Deelish.
It all adds up to a recipe for skiing nirvana. Let's hope that snow keeps falling to nourish us in more ways than one!
COME FIND YOUR AWESOME. Stay. Play. Enjoy.