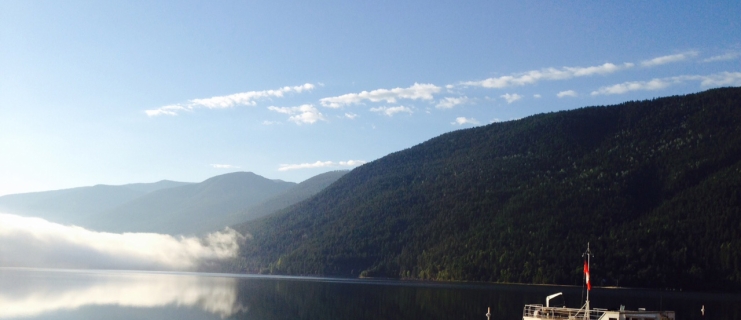 You are here
Paddle Kootenay Lake: Story 8 - Day 7
Day 7 – Kokanee Creek Provincial Park to Nelsons' Lakeside Park
Satisfied, Very Satisfied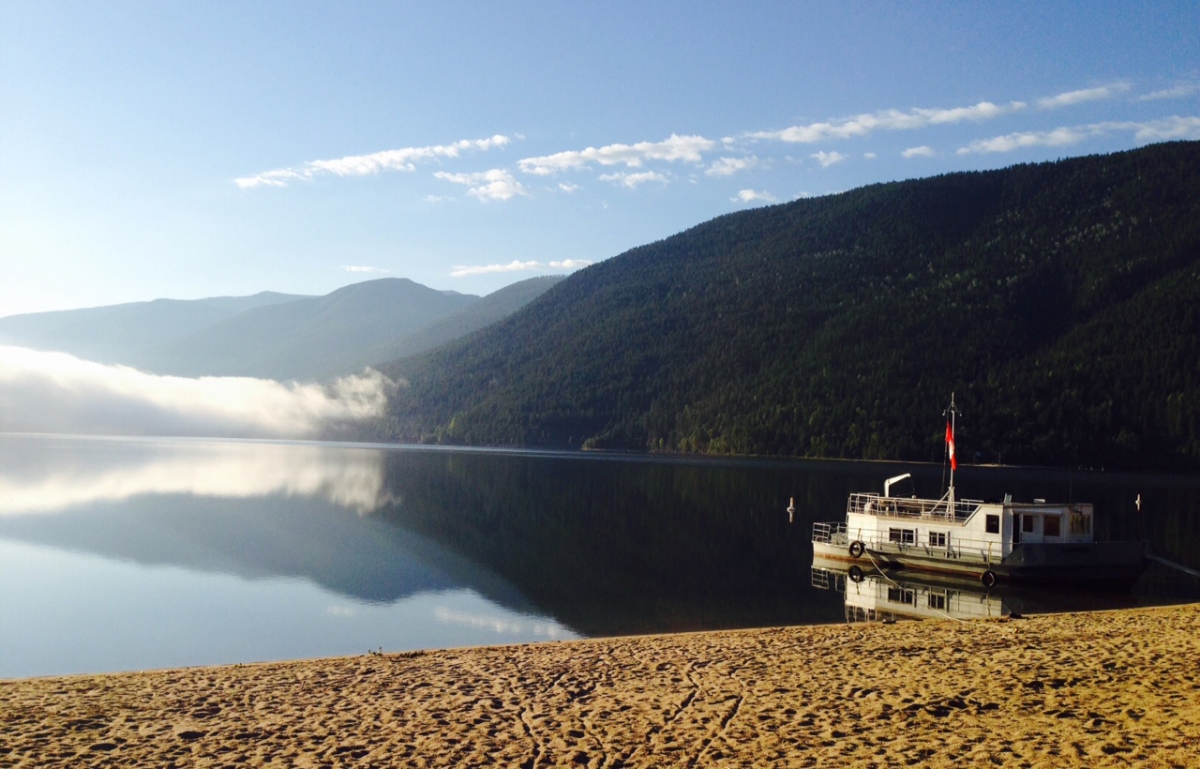 After seven days of paddling Kootenay Lake, with an unwavering crew of five and 150 determined paddlers, what do I say that captures it all? Perhaps this storys' cover photo sums it up best, taken at 6am at Kokanee Creek Provincial Park: our trusty Candide from the Kaslo Shipyard rests calmly awaiting its final day, surrounded by beauty, thankfulness and pure satisfaction.
Integrity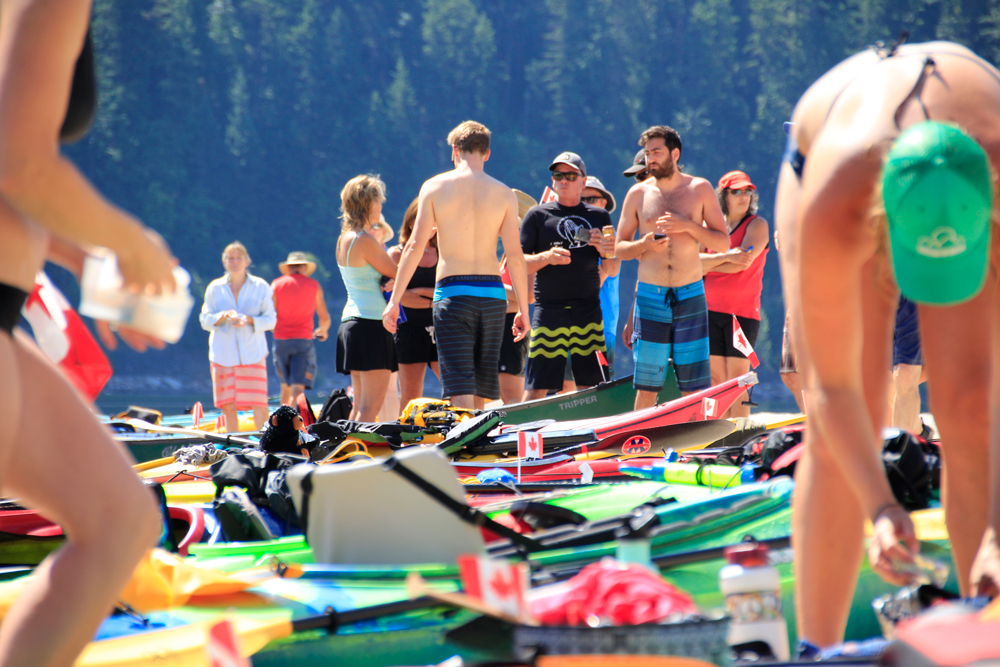 As I reflect on the final day it was as I imagined, but better. With 50 paddlers joining us either at Kokanee Creek Provincial Park at 8am, or along Kootenay Lake as we paddled by peoples' homes, the final 20kms of our journey were fun, magical, hot and rewarding. I'll miss the daily comraderie of the paddlers, and the crew of Janneke Guenther, Bryan Webb, Wendy Kelly, Captain Steve Ramsbottom and Steve Kerr. I can't thank you all enough for your integrity and unyielding efforts, making this Paddle Kootenay Lake journey a huge success for the 150 paddlers, over the seven days. THANK YOU!
As I mentioned in my first story, "we are so very fortunate to have her, Kootenay Lake, at the foot of our communities: Meadow Creek, Lardeau, Kaslo, Ainsworth Hot Springs, Balfour, and Nelson. Yes, so very fortunate. I believe she is what brings us quirky folk together. She is what makes this area so ridiculously magical."
I'll close this story with a link to the photos on our facebook page. There are lots of awesome photos that captured the people, the fun, the mountains, and of course, Kootenay Lake herself: our pulse, our lake, our pleasure.
I miss her already. I wonder if she misses all of us too?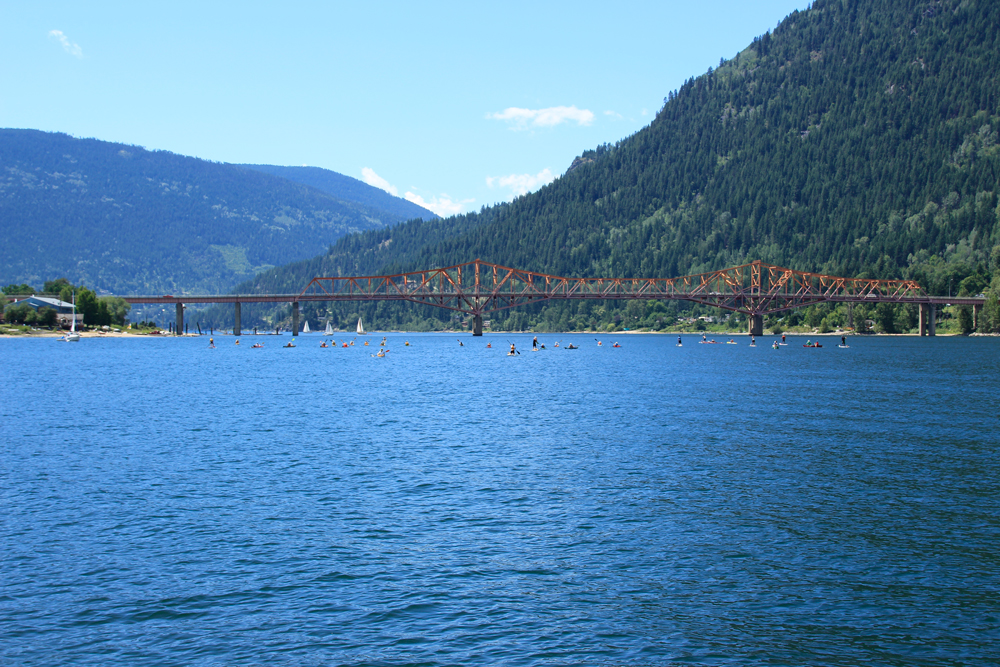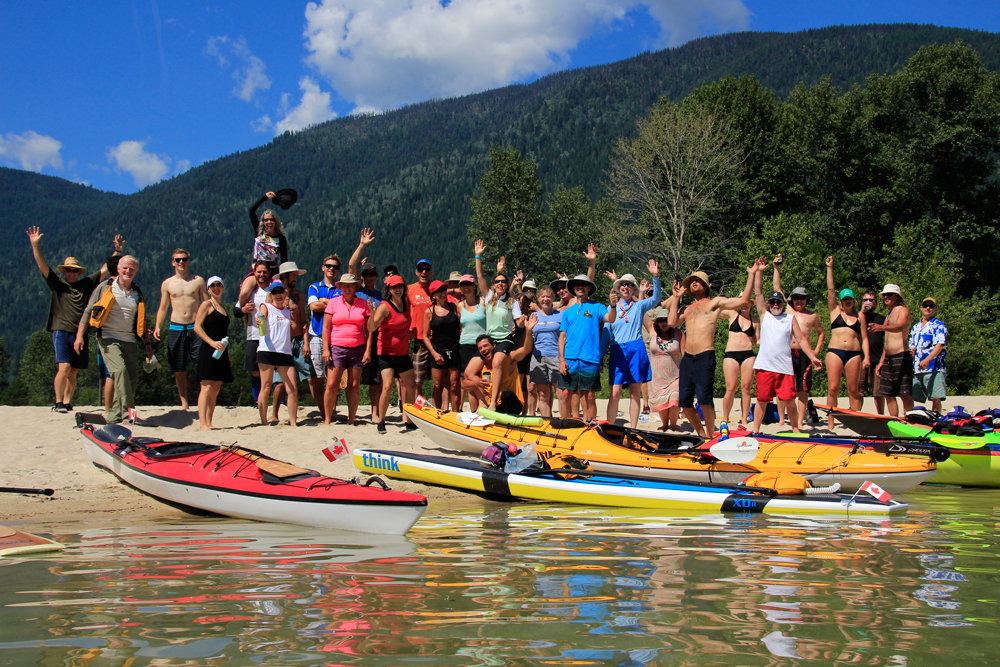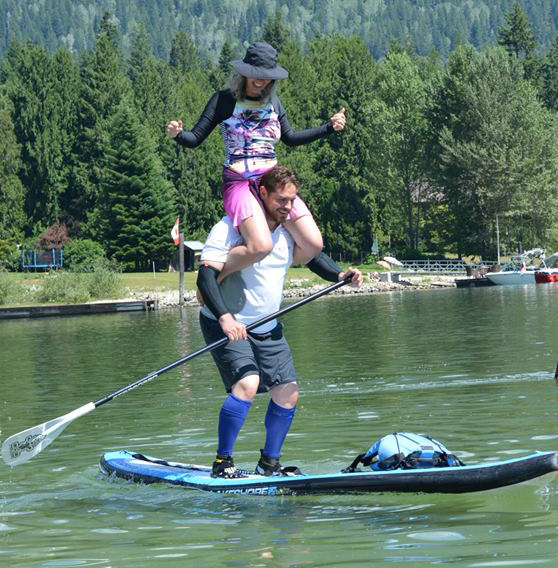 * * * * *
Send us your photos and we'll post them up and share with the other paddlers from this year's journey and future paddlers, too! marketing@nelsonkootenaylake.com