You are here
Paddle Kootenay Lake: Story 7 - Day 6
Day 6 – Balfour to Kokanee Creek Provincial Park
Living in Paradise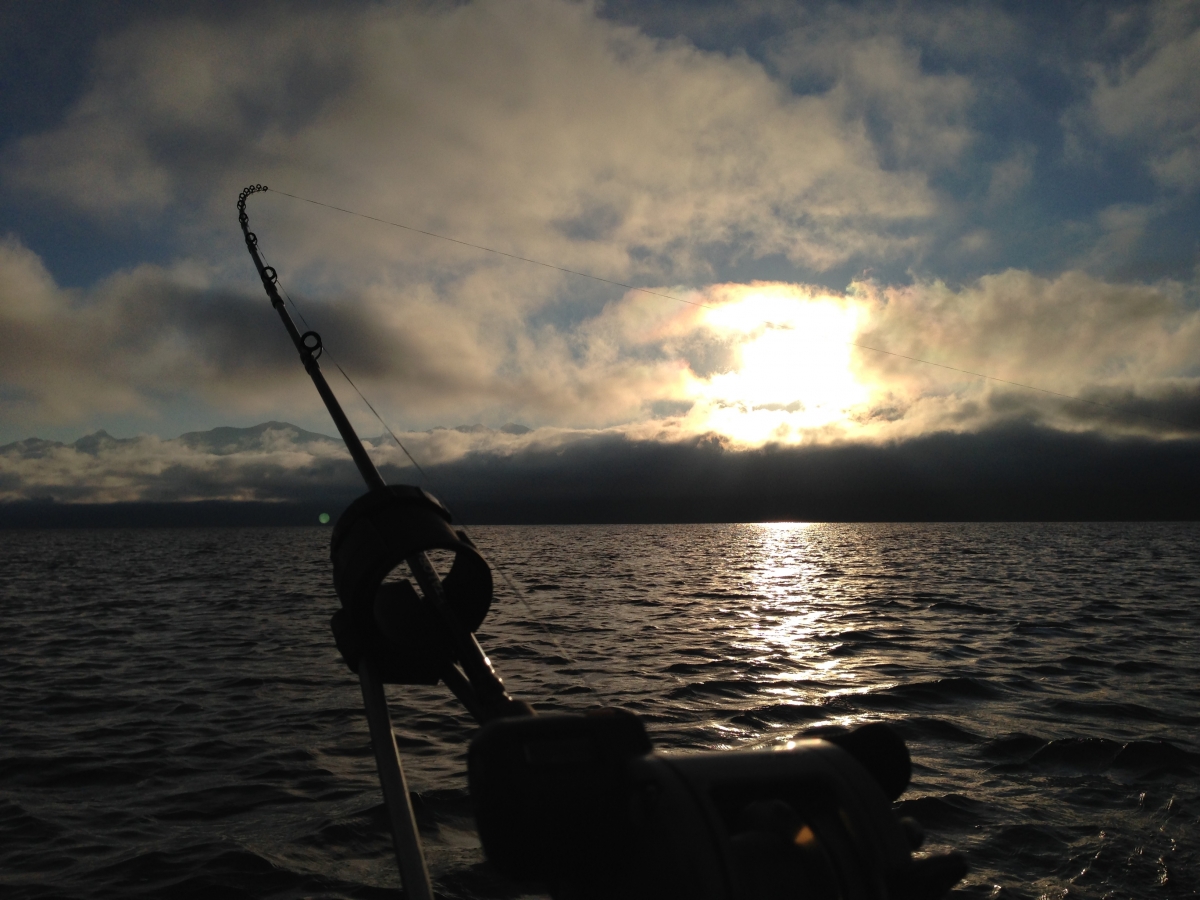 "I live in paradise: fishing in my front yard, golfing in my backyard", said our fishing guide this morning at 4:30am as we fished on Kootenay Lake. Or more specifically, fished the Outlet at Balfour, that was alive with fish. Within 45 minutes we had a 12" Rainbow Trout on the line. Catch and release, well, kinda. We ended up catching our guides finger with the hook pretty good, but as a hearty fisherman would do, he pulled it out and we painlessly carried on. Within the next 45 minutes we caught another Trout and Kokanee, all released back into the lake. The fishing was a mix of super mellow and adrenaline pumping; interesting sport fishing. It's kinda like a fielder in baseball, waiting for the big hit.
Now the views, that's another good reason to go fishing, other than catching fish. The clouds were low, a puffy white umbrella hovering over us as we started out, but as the day dawned the clouds lifted and the orange light filtered slowly in, brightening the sky and the day ahead.
Paddling 13kms
A challenging start to the day with a headwind and the ominous narrows. The 16 of us headed out committed to making it without falling in and getting caught in the swirling currents. 15 out of 16 were successful, but we all made it through, eventually. The rest of the morning was a bit windy until we reached Harrop. Locals welcomed us onto their beach for lunch (thank you!) and then there were calm waters the final 4.5 km to the beautiful white sand beach of Kokanee Creek Provincial Park.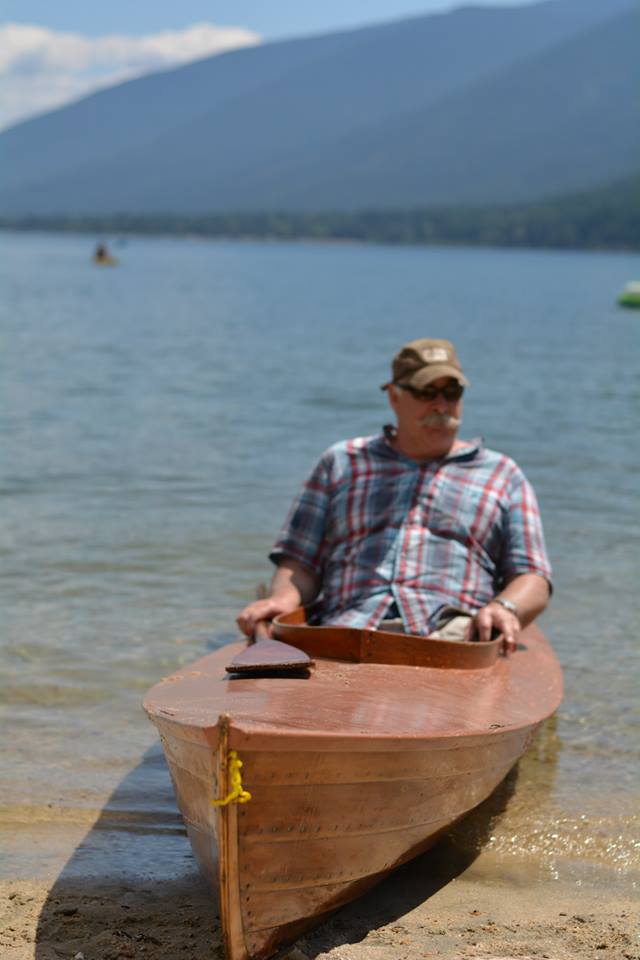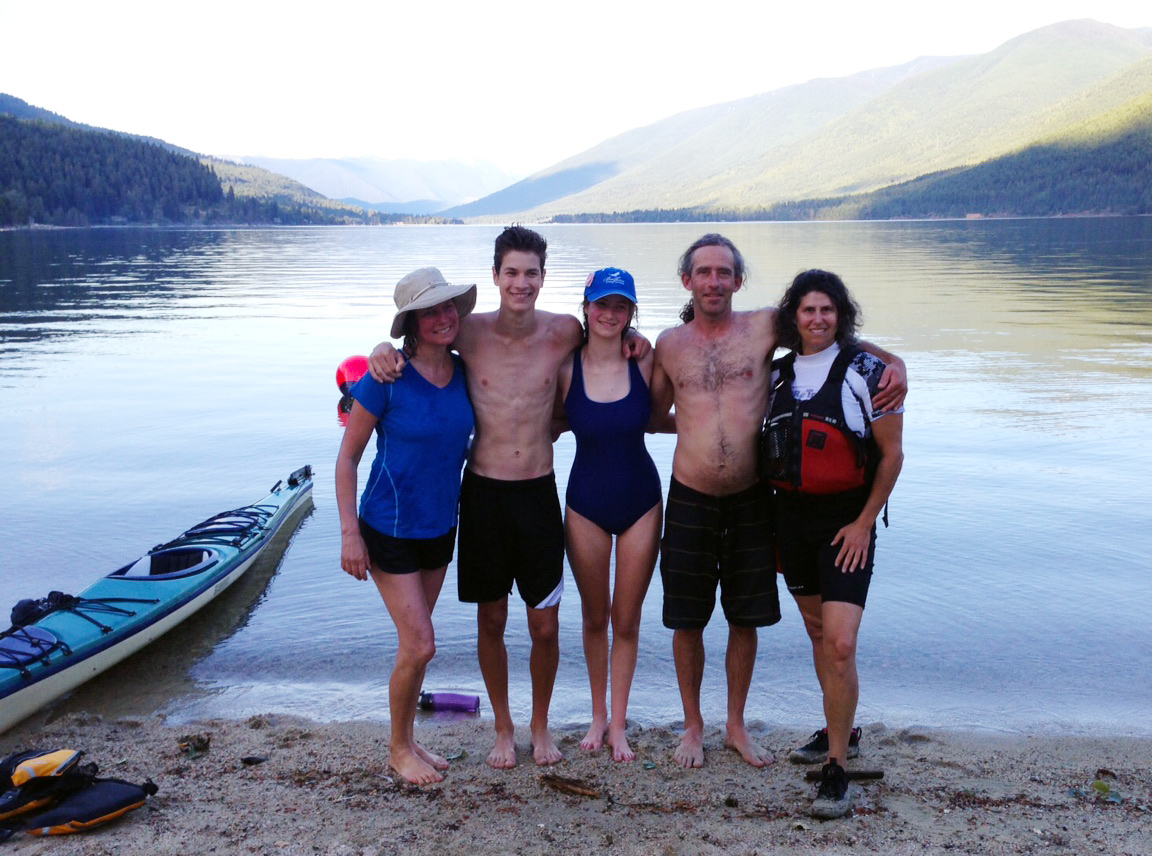 A small gathering of racers paddled the 4.5kms from Harrop to Kokanee Creek Park at 6pm. With the fastest time being 26:30 followed by a close competitive second at 28:50. Thank you to all the paddlers, even Steve Kerr on his SUP who ended up skiing behind the boat to the finish line (lol).
The final evening on Kootenay Lake
Another storm hit the campground late in the evening but it was nothing like the one the night before that devastated and rocked many communities along the lake.
It's a big day tomorrow, our final paddle, with 20kms of Kootenay Lake to experience and enjoy. Our final stop will be Lakeside Park in Nelson, at 1pm. Come welcome us in, or even better yet, paddle with us from Kokanee. We'll be departing at 8am, excited and sad to see our paddle coming to an end.
Special Note: We have had over thirty businesses sponsor us: from accommodators (providing accomodation, lunches and shuttling); our mighty ship the Candide from the Kaslo Shipyard; Jewett Elementary School students for their blessing and song; Nelson Whitewater Rafting leading us down the Lardeau launching us into Kootenay Lake; 200 wooden paddles from Spearhead; Mountain Trek preparing me for this once in a lifetime journey; to retail discounts, prizes; and even a generator from Main Jet. I have to make a special note to them because without "Genny" our trip wouldn't have been captured. Each night and morning we would recharge our many batteries for cameras and computers, and make our morning smoothies that kept us going 1/2 of our days. Thank you to all our sponsors!!! I encourage you to thank them too.