You are here
Paddle Kootenay Lake: Story 1 - How the paddle began
Hi, I'm Dianna Ducs, executive director of Nelson Kootenay Lake Tourism. I was inspired to paddle Kootenay Lake from Bruce Kirby's paddle from Vancouver to Victoria. If you haven't watched, I recommend it: it is inspiring. So, I took the idea to my board of directors at Nelson Kootenay Lake Tourism and they too saw the promise and vision that we could create by paddling Kootenay Lake and inviting you and everyone you know.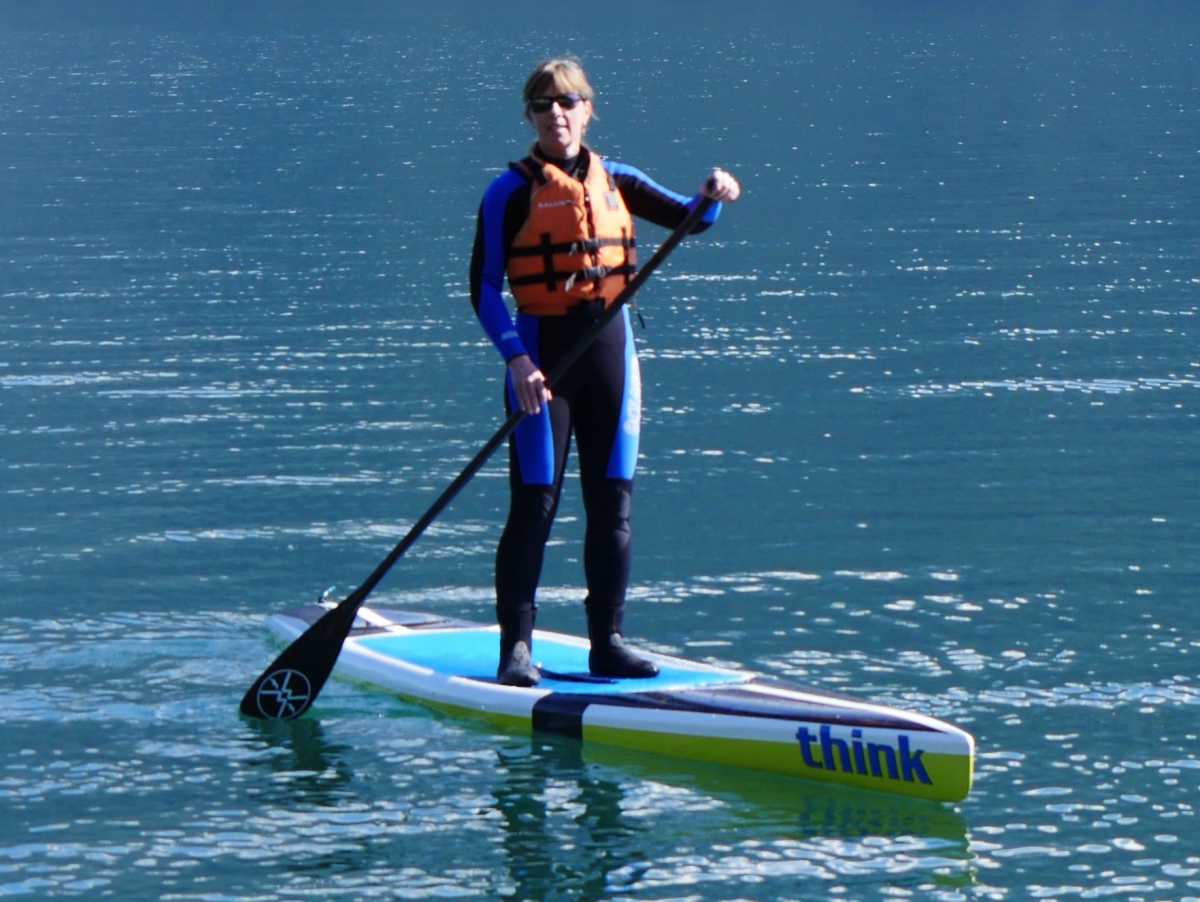 It seemed like a simple idea, paddle Kootenay Lake and document it through a short video. But it hasn't been a simple journey thus far. It took a couple months of planning to realize that paddling the lake and inviting the world requires skill, perseverance, strength, lots of logistics and funding. So, back to the board I went for a re-evaluation of the vision and promised outcomes. They continued to see the potential and sent me on my way; good to go! Then began the hard work: creating a strong team and the many pieces of the puzzle, and on June 25 we will put the pieces together and show you what she is all about.
She's beautiful, ya know. From the sun breaking through the saddle of the Purcell mountains and shimmering on her dark, mystical waters, to the final touches of coloured light that penetrate her being, her soul, her pulse. Kootenay Lake is heavenly.
I began paddling her on a SUP in April 2015, up near Meadow Creek, in a full 3mm wetsuit and my husband on the shore watching intently, hoping I didn't fall into the 4 degree water and freeze. We had success! Over the next few weeks I scouted different boards and paddles and purchased a Think,14' displacement board and a super lightweight paddle from Hellmans.
I took my new paddling tools and for 2 months learned how to paddle through waves, wind and glass-like moments. It took me awhile to figure out the subtleties of SUP paddling. It's different than a kayak or canoe, very different. Some friends guided me, and Bob Hellman gave me the final key pointers that redirected me to use my body, arms, the paddle and the board in one fluid motion. Don't fight it. Dance with the board. Find the sweet spot and paddle, gently. And I did just that.
Paddling became an addiction, wanting to get out on the lake and paddle almost every day. Paddling captivates both your mind and your physical desires. How fortunate we are to have her, Kootenay Lake, at the foot of our communities: Meadow Creek, Lardeau, Kaslo, Ainsworth Hot Springs, Balfour, and Nelson. Yes, so very fortunate. I believe she is what brings us quirky folk together. She is what makes this area so ridiculously magical.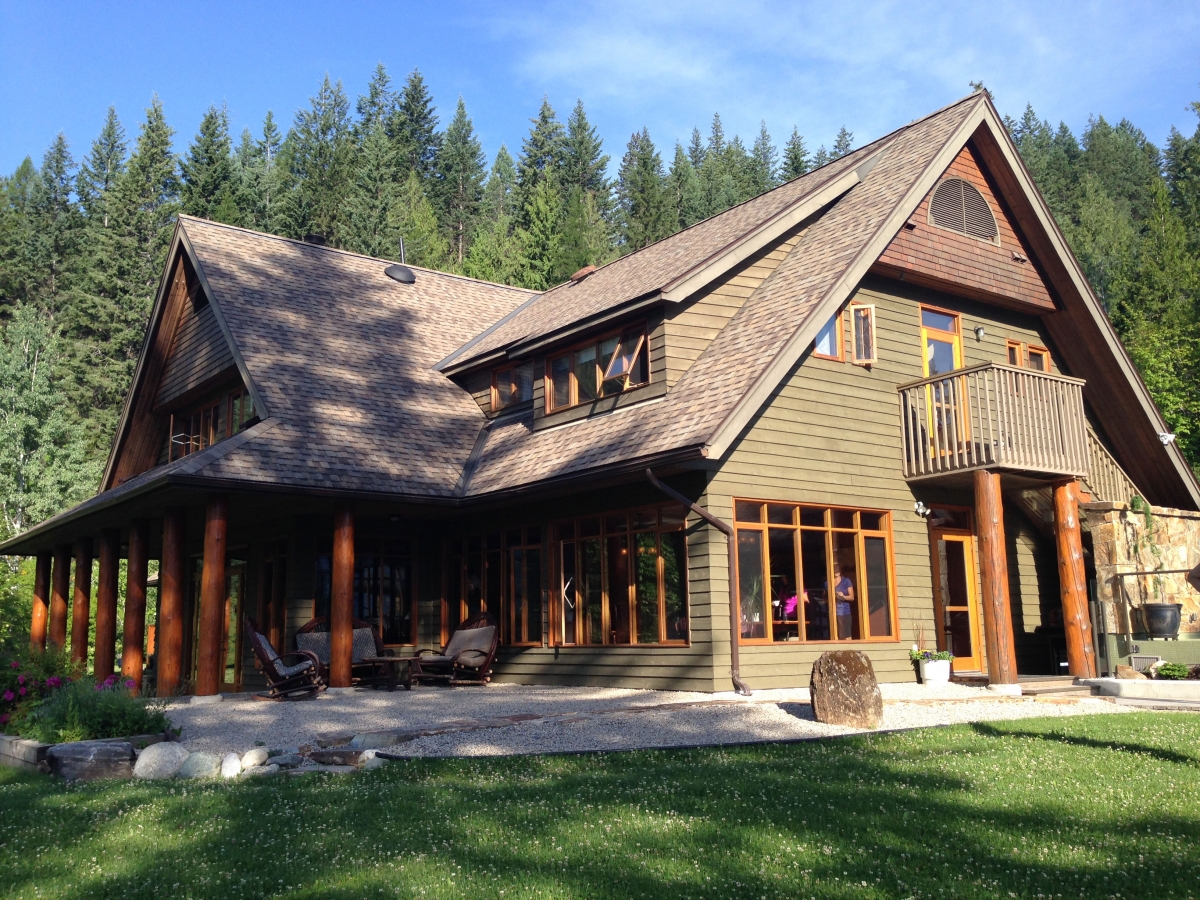 Figuring out the paddling was just the beginning, then began the need for physical endurance, stamina and a healthy diet. How the heck was I going to paddle for 7 days, over 100km? This is where my dream of visiting Mountain Trek became reality – WOW! Kirkland Shave, the program director, welcomed my idea of promoting the lake to locals and tourists and opened the doors of his world famous health and wellness retreat, located above Ainsworth Hot Springs to me. I experienced one week of intense fitness, healthy foods, massages and personal consultations at Mountain Trek. Did I already say WOW? As I do the final preparations for the paddle, I acknowledge that I wouldn't be where I am without that intense life changing experience. I'll get into this in more detail in another story. You'll be astounded at what Mountain Trek can achieve in one week with their guests.
I'll leave the journey here and share more in a few days. It is a journey I'm honoured to be part of and excited that you are joining me, perhaps just online, but at least exposing yourself to her; our pulse, our lake, our heart – Kootenay Lake.